Alex Needham is no longer in the running to become Britain's Next Top Model.
Alex became the third contestant to be eliminated as the judges - Abbey Clancy, Paul Sculfor, Hilary Alexander and Nicky Johnston - decided who should remain in the competition.
It was makeover week for the girls, and while they adjusted to their transformations, they were also challenged to record a TV commercial for Colgate where they had to learn a script and kiss a male model.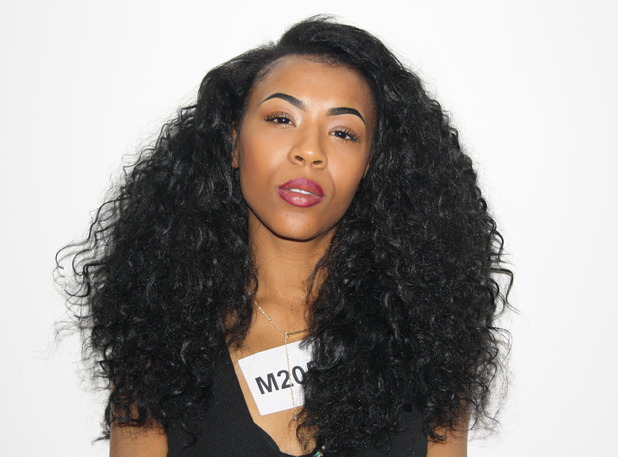 Here's what the Alex had to say following her exit....
How did it feel following your elimination?
It was gutting. I never went on the show to win, I went there for the whole experience and to get something out of it. I felt like it was my time to go but it was still heart wrenching.
Were you surprised at all to find out you had been eliminated?
I wasn't surprised. I felt like it was coming but I was ready to go home.
What was your toughest task?
It was probably the Colgate challenge. I thought I had all the lines and had learnt the scripts, but as I sat down I just went blank. It's not like me to get stage fright, as they call it, so I think that was the worst.
And what was your favourite task?
The scrapyard photo shoot was my best. I felt like I took all the feedback and criticism and used it and I got praised for it because the judges could see that I tried to improve.
Did you ever feel pressure to prove yourself?
Yes, to family, friends, just everyone really. When I applied for this I never thought I would get anywhere. All I wanted to do was to prove myself.
Do you think the judges saw your full potential?
100% no. They didn't get a chance to see the proper Alex. Not even a little bit, I don't think. That's the only thing I wish I had done a little bit better.
There were a few arguments in the hotel apartment you all shared. How did the house dynamics affect you?
When I first got there I instantly clicked with Angel, Billie and Amreen. As time progressed, the friendship with Amreen broke down. One of the first arguments was between Angel and Amreen over a hat. I think at this point the house tension was getting high and people were starting to miss home. We were only a couple of days in and they were already arguing over a hat. It was a ridiculous argument but they made up and then it was fine again. A couple of days later at the dance shoot, Amreen made a comment about people from poor backgrounds and then the whole place seemed to go up. We were all fuming but I feel like I dealt with it in a different way to Angel and Billie. They were shouting, and even though I was angry, I didn't want to make a show of myself. I was trying my hardest to contain myself. Amreen walked soon after that.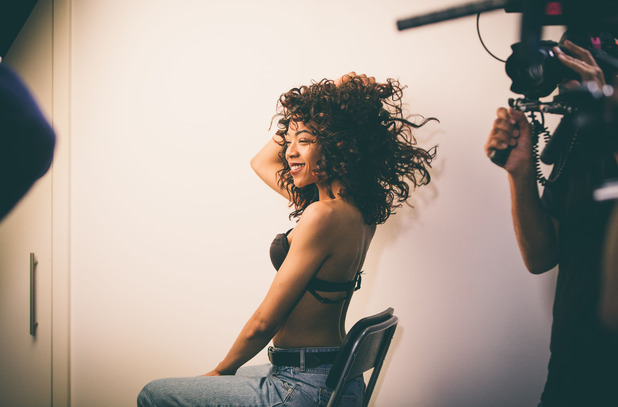 Did the arguments ever affect you while you were doing shoots?
I'm not an argumentative person but if someone wants to start it, I will finish it. When people watch it I think they will be proud of how I handled things. For me personally, the arguments didn't affect me, but I think for some of the quieter girls it did.
Tell us about your makeover...
I was really nervous because I thought they were going to cut my hair off. Leading up to that time, no one really knew what to do with afro hair, there wasn't an afro stylist, so I was really panicking. I think we all were. When I got there they told me they were going to put a weave in so I was really over the moon. The only thing I was disappointed about is that I didn't feel like my transformation was extreme. I think even Hilary said it wasn't drastic enough. I actually felt like I looked the same as when I arrived, and it didn't have an edge compared to the other girls. In hindsight, I would have liked a drastic look, but on the day I don't know how I would have reacted.
Who was your biggest competition?
Billie. We had a similar look.
Who would you like to win?
I want Jess or Angel to win it. I feel they would appreciate it more and they need it more. But I think Chloe would also be a deserving winner - she's grown a lot.
Who was your favourite judge?
My favourite judge was Paul. In the first elimination, it was me and Billie in the bottom. Abbey gave us some really harsh feedback saying Billie came across as passive and I was coming across as cocky and arrogant. I've been called a lot of things in my time but I've never been called cocky or arrogant, and it really, really got to me. I don't feel like Abbey really make an effort with our group of friends. The dynamics of the house were like two groups. One were the younger type of girls, and then me, Angel, Billie and Jess, the older ones. I don't think Abbey ever had a conversation with our group. She loved the girl group, the youngish girls, but she never really actually sat down and had a conversation with our group. We didn't know if she really got our personality or what we were about. I feel that Paul made such an effort to get to know us. And I love Nicky too!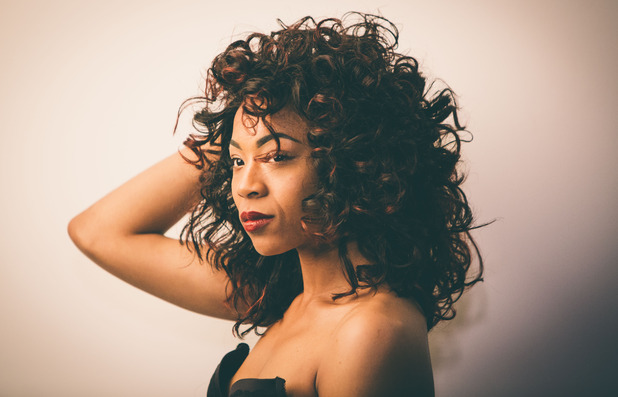 Did you learn anything about yourself throughout the process?
I'm a lot more grown up than I actually thought I was, and mature - I can handle things much better than I thought I could. I've never had modelling experience before but it hasn't knocked me, it's made me want to continue more.
Do yo have any regrets?
My only regret is the fact that I didn't show my full potential. On photo shoots I feel like I performed like I know I can.
What wold be your dream modelling campaign?
Sleek - I love the make up and I've been using the brand for years.
*This interview took place in November 2015 soon after Alex's exit. Keep up to date with Alex on Twitter: @AlexElisha93.
Britain's Next Top Model - every Thursday at 9pm - exclusive to Lifetime.
Read ALL BNTM exit interviews right here exclusively on Reveal.co.uk
Try Reveal's digital edition on iPhone & iPad. Subscribe now & never miss an issue!
BNTM 2016: meet the top 12
Copyright: Lifetime