EastEnders, Emmerdale, Hollyoaks: we take a look at tonight's top soap stories...
EastEnders, BBC1, 7.30pm
A terrified Kathy warns Gavin she'll call the police if he doesn't leave, but she's stunned when he reveals he's been on a bonding holiday with Sharon and it all went a bit wrong. He wants Kathy to pass on a message to Sharon and hopefully get her back on side and soon Kath's taken in by his words and agrees to listen to what he has to say.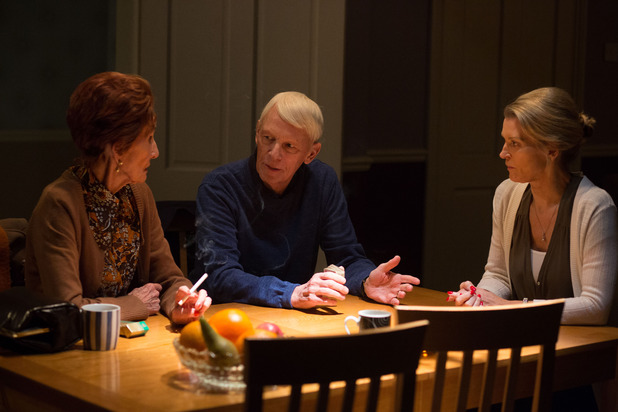 When Dot interrupts them as she's arrived to play cards with Kathy, she immediately susses out who Gavin is and goes into protection mode, determined to stop him getting back inside Kathy's head. As Gavin tries to win them both over, he breaks down in tears, which affects Kathy, but not wily Dot who can see straight through the fake emotion.
Dot leaves, and Gavin has Kathy right where he wants her. Will she agree to pass on his message to Sharon and help repair their father/daughter relationship?
Emmerdale, ITV, 7pm
After finding the bottle of alcohol, Ashley is even more suspicious that Laurel's started drinking again when she goes out to get some headache tablets. He immediately assumes she's hungover and decides to confront her, but fuming Laurel denies that she's back on booze.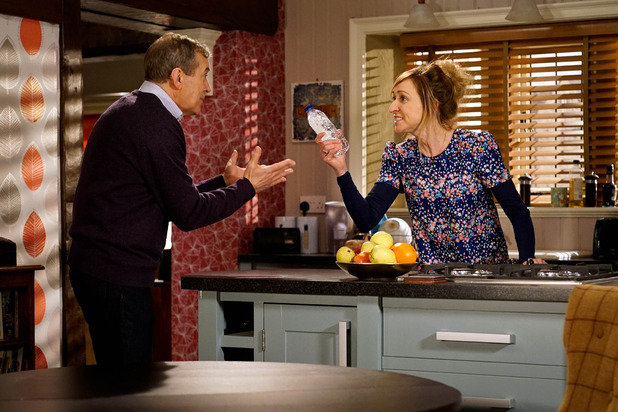 With a scan later that day to see if Laurel has miscarried their baby, she's so angry she's adamant she's going on her own, but Ashley still believes she's been drinking and she's just in denial.
Meanwhile, Gabby is skivving school and when Sandy catches her searching the house for alcohol, it soon becomes clear whose the bottle Ashley found was, and Ashley's devastated to have thought the worst of Laurel. Will she accept his apology? And what news will she have of her pregnancy?
Hollyoaks, C4, 6.30pm
Marnie and James are hanging round like a bad smell causing trouble in the village. As they make themselves comfortable in The Hutch, Marnie boldly asks Tony and Diane if they can buy the place!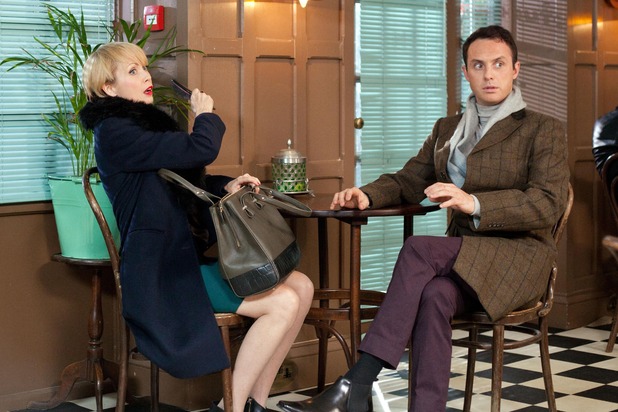 Diane and Tony refuse her offer, but Marnie won't take no for an answer and soon starts plotting to get her hands on the place. She sets off the fire alarm so James can get his hands on the business accounts while Tony and Diane are distracted, but the plan is thwarted when the restaurant is evacuated before James has chance to grab them. Something tells us Marnie won't give up that easily though...
For exclusive competitions and amazing prizes visit Reveal's Facebook page NOW!