We couldn't have been more excited as we waited for the screening of the hotly-anticipated chick flick How to Be Single to begin, that is until star of the film Rebel Wilson turned up...
That's right, the leading lady, who was en route to the
The Graham Norton Show
– showing Friday, February 12 at 10.35 pm on BBC One - dropped by to introduce the film, and she was every bit as outrageous as you'd expect.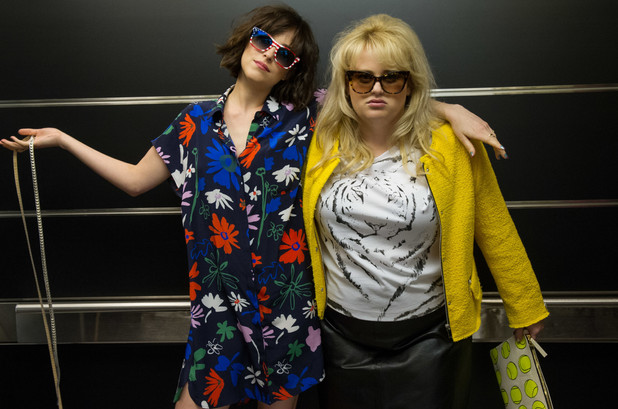 Speaking of her co-stars, Rebel joked (at least, we hope she was joking!): "Alison Brie got an STD on set and Dakota Johnson got pregnant, accidentally. But that's their personal business so don't tweet about that."
Oh, Rebel. We wouldn't dare to repeat such things! On a (slightly) more serious note, the Australian-born actress, 35, revealed that same as her character in the film, she is also single. But that may not be the case for long….
"I'm spending Valentine's Day in London at the Bafta Awards. I'm going to pick up and I'm not even nominated," she told us, before leaving the screening and racing to the BBC studios.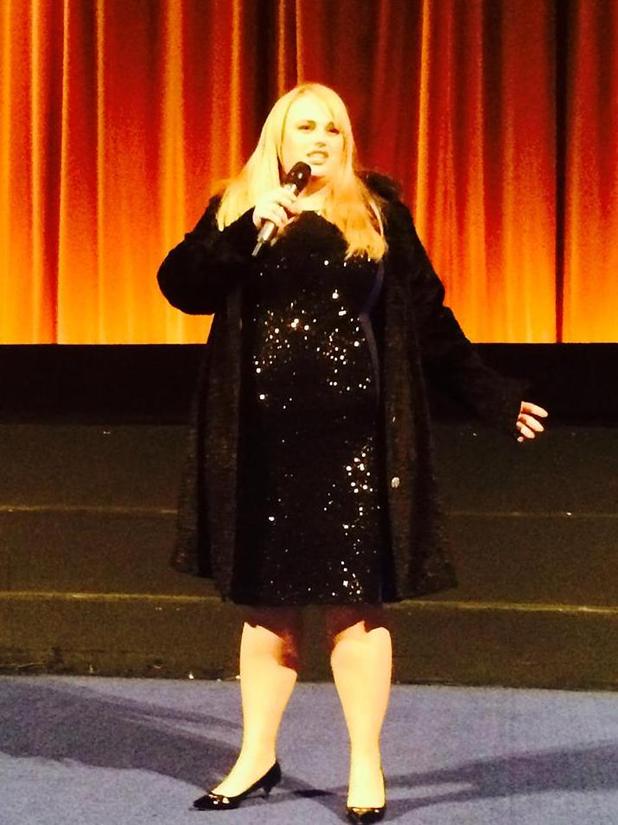 With an introduction like that, we could only hope the film would match the hilarity of Rebel and, we are relieved to tell you, it certainly did!
Following a group of New Yorkers, whose lives are intertwined, the film first introduces us to 20-something Alice (Dakota Johnson), who is in a LTR (Long Term Relationship) with Josh (Nicholas Braun), her college boyfriend. Confessing she has no idea who she really is as an individual, Alice decides to take a 'season 3 Ross Gellar break' from the relationship.
Alice moves in with her doctor sister Meg (played brilliantly by
Knocked Up
star Leslie Mann), and gets a job as a paralegal at a law firm in Manhattan. But her sophisticated, grown-up lifestyle doesn't last for long as she soon meets new workmate Robin (Rebel Wilson) – a loud and proud single girl, who is unashamedly sleeping her way through the city that never sleeps.
Robin decides to teach Alice how to be single and takes her on a crash course of drunken nights out, random hook-ups and hangover fixes. Although the girls have one hell of a time, Alice soon decides she is ready to go back to Josh, but is she too late? You'll have to wait and see but one thing we
can
tell you is to expect the unexpected!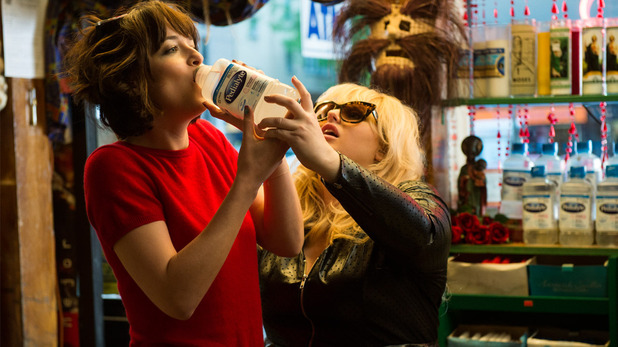 Other singles that have their own hilarious and, at times, heartbreaking stories are Alice's sister Meg, who desperately wants a baby despite insisting otherwise, Tom (
The Mindy Project'
s Anders Holm) - the 'manwh*re' bar owner who hooks up with most of his female customers - and Lucy (Alison Brie), a college graduate who is so desperate to meet a man, she's signed up to 10 different dating websites!
Behind all of the embarrassing hook-ups and epic dating-fails, our New Yorkers have one thing in common – they're all trying to find themselves. And although the film is guaranteed to have you laughing out loud, there are some heartfelt moments to make you connect with the characters. After all, who hasn't experienced the dreaded 'who am I' feeling?
With hit one-liners, that you and your friends will have already repeated before leaving the cinema, and outrageous scenes – mostly belonging to Rebel Wilson's onscreen presence –
How to Be Single
is the perfect girls' night out.
What are you waiting for? Get booking those tickets! We promise you won't be disappointed.

How to Be Single previews in cinemas Sunday, February 14 and is on general release Friday, February 19