EastEnders, Corrie, Emmerdale, Hollyoaks: we take a look at tonight's top soap stories...
EastEnders, BBC1, 8pm
Worried sick about Stacey, Martin doesn't know whether he's coming or going, so Kush decides they should have a boys' night out to relax a bit. Martin agrees, but insists on taking his phone in case a mother and baby unit call.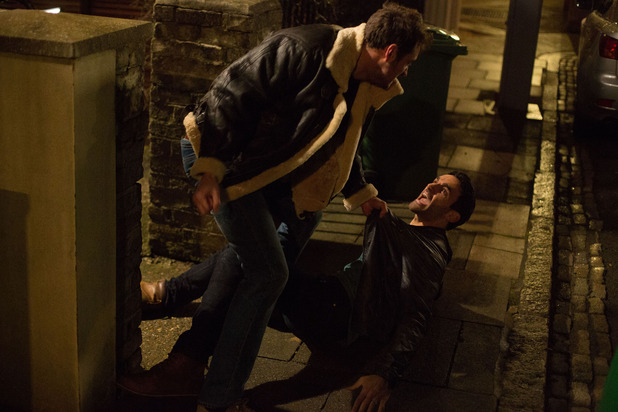 However, Kush secretly leaves Martin's phone behind, and at The Vic, Kush's drinking gets out of control. Martin's forced to take him home, but when they return, Martin's furious to see his phone and realise he's missed a call from the hospital about an available room. After phoning them to find it's already gone, Martin is so angry with his mate, he punches him, and it's not long before their fight spills out onto the street...
Coronation Street, ITV, 7.30pm & 8.30pm
Robert plans a nice surprise for Tracy by booking the honeymoon suite for them at the hotel where she's exhibiting at a wedding fayre. But a suspicious Tracy overhears him and immediately assumes he's up to no good.
When Carla and Michelle arrive at the wedding fayre, Tracy thinks Robert and Carla have arranged to have a liaison there - especially when they both slip away at the same time.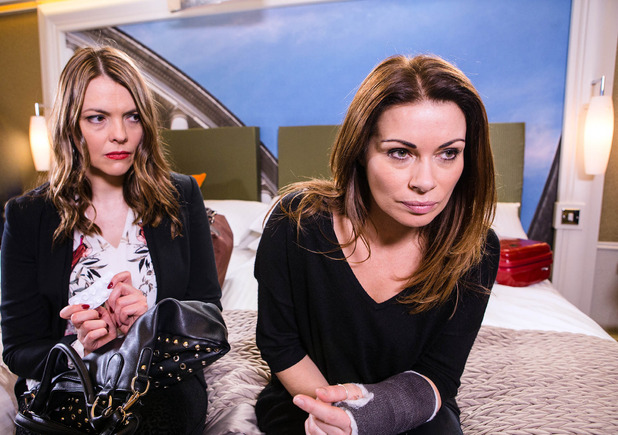 Tracy barges into Carla's room and tells her she knows all about her night of passion with Robert and Carla, who's actually gone to her room for her painkillers, is stunned. Tracy enjoys the power as she holds the pills out of reach, and Carla eventually admits they did have a one night stand.
When Robert phones up from reception to tell Tracy about his planned surprise for her, she's shocked she got it so wrong, but before she leaves, she warns Carla she holds all the cards and can easily destroy Carla's life with Nick. But will she?
Emmerdale, ITV, 7pm
Concerned about everything that's going on, a struggling Ashley is horrified when he finds a water bottle under the sofa full of alcohol instead of water.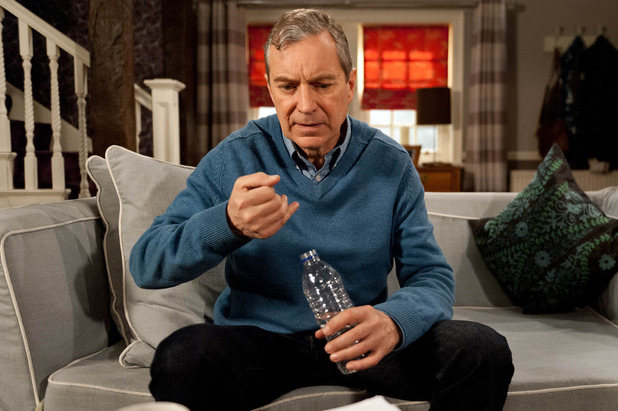 He immediately assumes Laurel's coping by turning back to the booze and starts searching the house for more hidden alcohol. He tells Sandy he thinks Laurel is drinking again, but will he confront Laurel herself?
Hollyoaks, C4, 6.30pm
Zack and Lisa are trying to keep their distance from each other, but it's obvious they have feelings for each other and want to be together.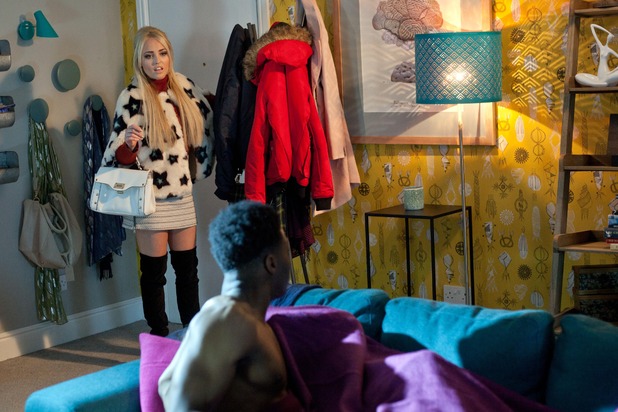 Trying to take his mind off his fake sister, Zack agrees to meet Theresa at the Loft, but when he stands her up, she heads over to the Lovedays to find out what's kept him. She's stunned when she lets herself in and finds Zack scantily clad on the sofa with another woman - has he finally given into his passion for Lisa?