EastEnders, Corrie, Emmerdale, Hollyoaks: we take a look at tonight's top soap stories...
EastEnders, BBC1, 8pm
Still determined to break it off with Abi and be with Paul, Ben prepares her dinner. But he has no idea Abi's found a present Ben has hidden and assumes it's for her. She excitedly opens it, but quickly realises it's not a present for her, but for Paul.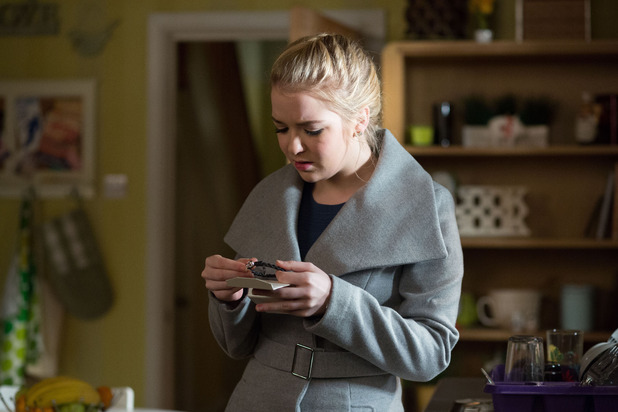 Devastated, Abi rushes round to tell her new best friend, Babe, at The Vic, but what advice will Babe have? Later, Abi has a big shock for Ben. How will he react? And will he still dump her?
Coronation Street, ITV, 7.30pm & 8.30pm
Leanne is reeling from her actions having reported Simon to the police, and weighed down by guilt, she lets him have the day off school. As he picks a DVD and the pair snuggle on the sofa, the police come knocking on the door and take a tearful Simon in for questioning.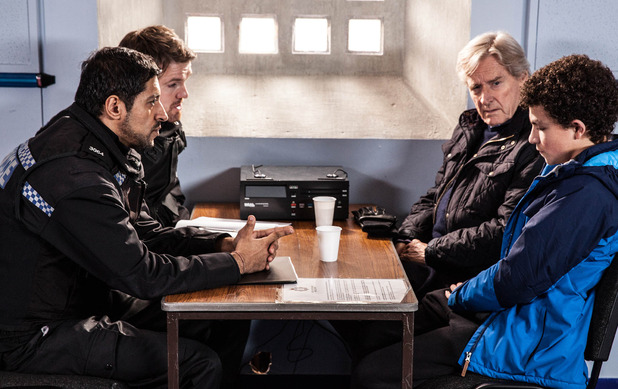 Ken hears the commotion and comes rushing over and escorts Simon to the station. Leanne can't believe what's happening as she reveals to Zeedan she reported Simon for the abuse he's subjected her to and what he did to Kyle. Will Simon come clean to the cops?
Emmerdale, ITV, 7pm
Gabby is annoyed when Bernice refuses to do her eyebrows, so she tells Lachlan she's going to draw herself a 'Scouse Brow' with marker pen. He tries to keep a straight face as she starts.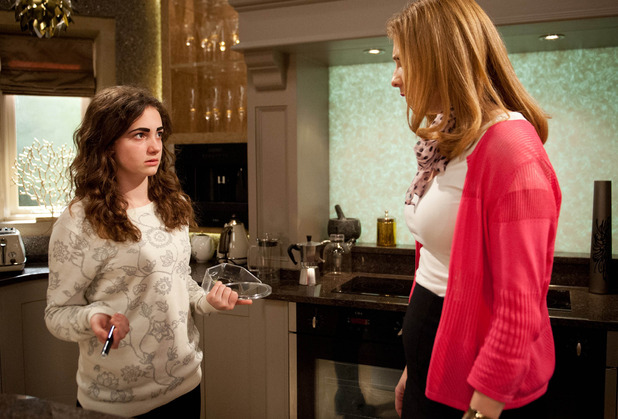 When Bernice sees Gabby's eyebrows, she's furious and tells her daughter she's not going on her school ski trip as punishment. An angry Gabby storms out and Bernice is at the end of her tether. She's relieved when Ashley offers to take Gabby for a few days, but how will Laurel cope with the extra burden?
Hollyoaks, C4, 6.30pm
With Simone locked in the Price Slice delivery van, Joanne makes her move and heads round to Louis where she pretends her boiler is broken. Louis is in his dressing gown with oysters all set up for Simone when Joanne arrives, so Jo makes sure she takes advantage.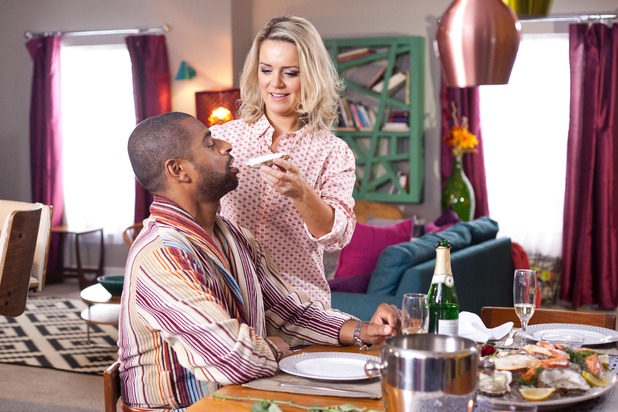 When Zack and Lisa arrive home, they're shocked to find Joanne and Louis enjoying oysters wearing very little. Will they tell Simone what they've seen? And what exactly has gone on with Louis and Joanne?