EastEnders, Emmerdale, Hollyoaks: we take a look at tonight's top soap stories…
EastEnders, BBC1, 7.30pm
Denise tries to reason with Jordan following his appearance out of the blue and begs him to tell her what's going on. But they're interrupted by Kim, who lashes out.
Jordan is adamant Denise needs to stay out of his life, but back at her house, she finally gets him to open up about his situation. It's not long before Patrick, Kim and Vincent burst in though and Patrick tells Jordan to go.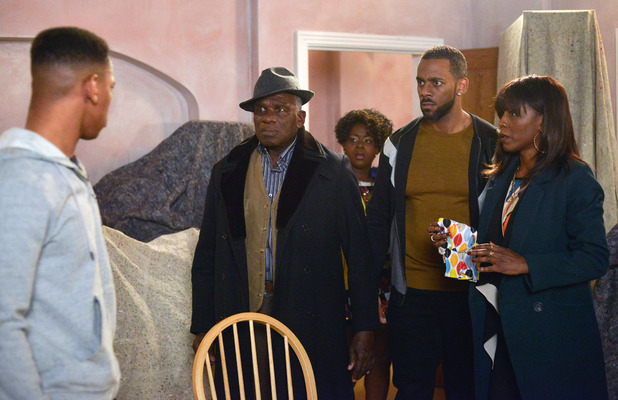 As Patrick and Kim comfort Denise and tell her it's for the best, Jordan hasn't got very far out of the Square when a group of men attack him. Will Jordan be okay?
Emmerdale, ITV, 7pm
With Johnny screaming and crying, Kirin can't cope on his own. As he struggles on, he grabs a can of beer and turns up his music to drown the baby out.
When it doesn't work, Kirin gets more and more frustrated and at the end of his tether, screams in Johnny's face. Carly sees him and takes Johnny into her arms and away from Kirin.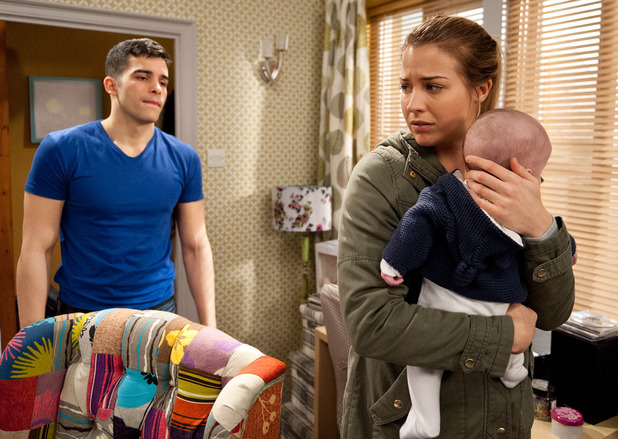 As the devastated dad begs her not to tell Vanessa, will Carly agree to keep the incident from her friend?
Hollyoaks, C4, 6.30pm
Joe, Robbie and Jason are heading to the garage and as they lift up the shutters to open up, they're stunned to see Freddie with Lindsey.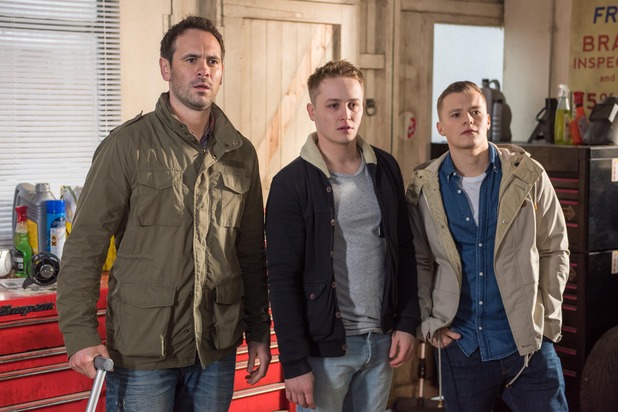 Robbie and Jason are elated, but Joe is furious and demands his brother leaves. But how does Lindsey feel about her husband's return from the dead? And does he remember she tried to kill him?