Sarah Lancashire and James Norton reprise their roles in the second series of gritty drama Happy Valley.
Police sergeant Catherine Cawood is trying to rebuild her life now Tommy Lee Royce is safely behind bars. But it's easier said than done when a new case presents itself with a victim close to home…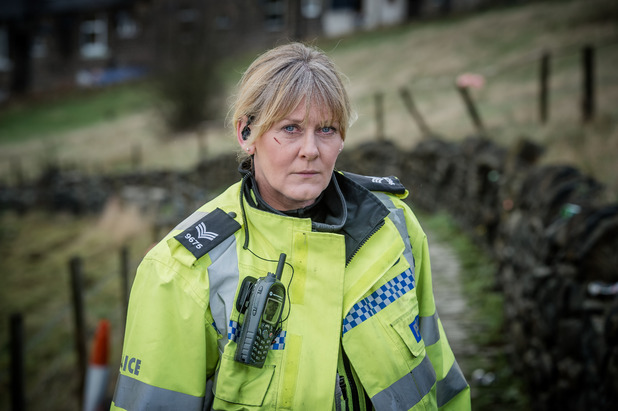 Whilst out on a routine sheep rustling case, Catherine discovers a decomposed body hidden in a garage on a local estate. The victim has been raped and murdered, and it's not long before Catherine's in the middle of a murder investigation.
Another dead body leads the cops to suspect a serial killer is behind the murders, and Detective Inspector Andy Shepherd, and Detective Inspector Jodie Shackleton are brought in to head up the case. Meanwhile, in prison, Royce is getting visits from a mysterious female, he isn't behind the latest killings, is he?
Happy Valley, BBC1, 9pm