Corrie, Emmerdale, Hollyoaks: we take a look at tonight's top soap stories…
Coronation Street, ITV, 7.30pm
Carla's got it coming at her from all angles as Robert calls on her and tells her how Johnny threatened him, and then she arrives at work to find Johnny and Aidan mid-row.
Unfortunately, she's got client Richie in tow and is embarrassed by her family's behaviour. Carla apologises to Richie and assures him it's a one off, before sending him off with Aidan to discuss things further.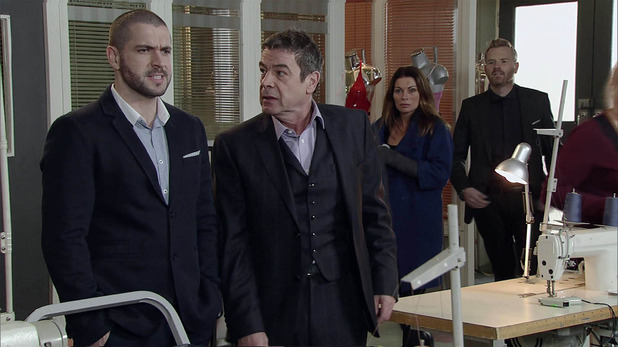 Carla then rounds on Johnny and tells him about her visit from Robert. She orders her father to stay out of her personal life. Can her day get any worse?
Emmerdale, ITV, 7pm
Chas wants to make things up with Aaron so insists on spending the day together. She's desperate for him to open up so takes him to the seaside where they reminisce about when she took him there as a child.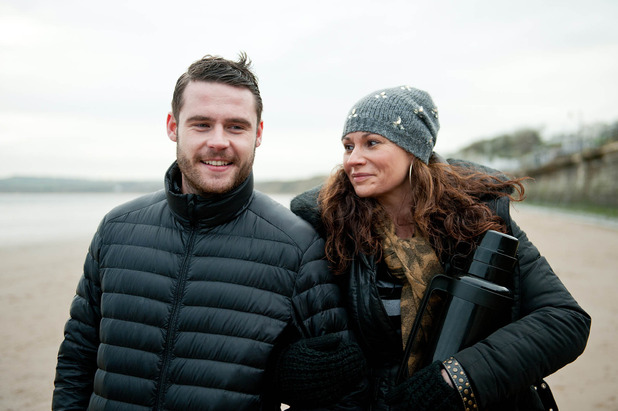 Suddenly Aaron's mood changes and Chas tries to talk to him but he clams up. Back home, Chas thinks things are getting back to normal, but she's shocked when her son breaks down and blurts out how Gordon raped him.
Chas's world crumbles as Aaron relives the painful memories, but can she help her son?
Hollyoaks, C4, 6.30pm
After the shocking revelation that Alfie is Mac and Cindy's son, the Nightingales and Savages reel. A lost Alfie can't believe he's been lied to all his life, but will he forgive his father?
Meanwhile, Cindy has some serious making up to do to her family, but can they put this behind them and move forward together? Or are her lies too much to take? And will Cindy and Alfie ever have a relationship?