EastEnders, Corrie, Emmerdale, Hollyoaks: we take a look at tonight's top soap stories…
EastEnders, BBC1, 8pm
Martin wants to take Arthur to see Stacey and asks Shabnam to come with him. Finding the situation too awkward, Shabs makes excuses.
Shabnam tells Kush she can't go on living this lie, but he tells her the solution is for them to move. She agrees to talk about the idea of going away, but when she goes to meet him later and he fails to show, Shabnam realises he's gone to the hospital with Martin.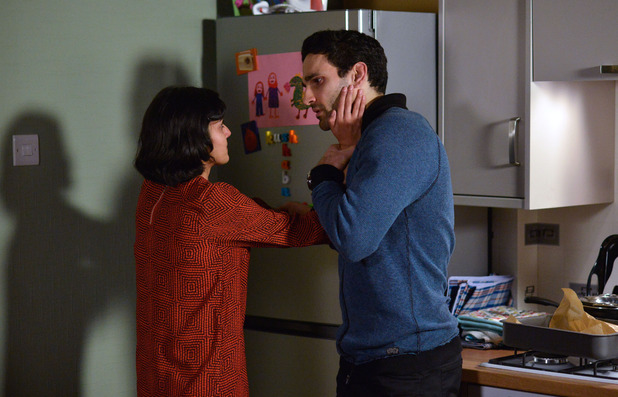 When Kush finally returns, Shabnam tells him it's clear not seeing Arthur is killing him and she urges him to be a part of his son's life. Despite Kush's protests she's more important to him, Shabnam tells him she's leaving him. Will Kush persuade her to stay?
Coronation Street, ITV, 7.30pm & 8.30pm
Aidan and Eva go to the O'Driscolls for a meal and are awkward when they realise they've been invited to a formal dinner party. Johnny is supposed to be joining them, but he's caught up dealing with Carla's problems, so it looks like Aidan's on his own.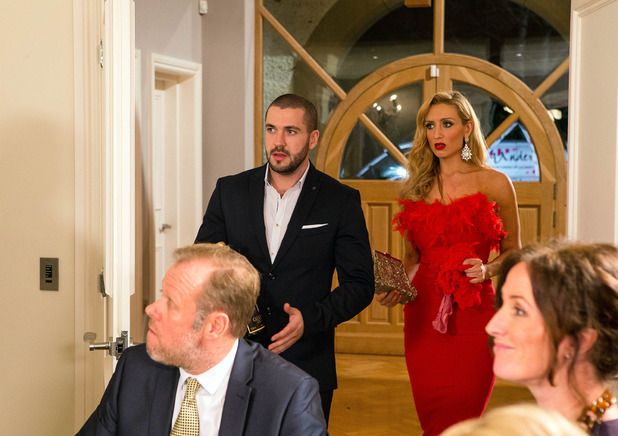 After the meal, Aidan's horrified when they're led into the lounge for a spot of karaoke, but fortunately an impressive Eva saves the day.
They later head home after a successful evening, but they have no idea a teenage girl has slipped into the back of the van. Who is she and what does she want?
Emmerdale, ITV, 7pm
Aaron's thrown when he sees the pub for sale sign being taken down and assumes Chas and Gordon's investment arrangement is back on. He questions his mum, who gets frustrated with him and reveals she got a loan from the bank.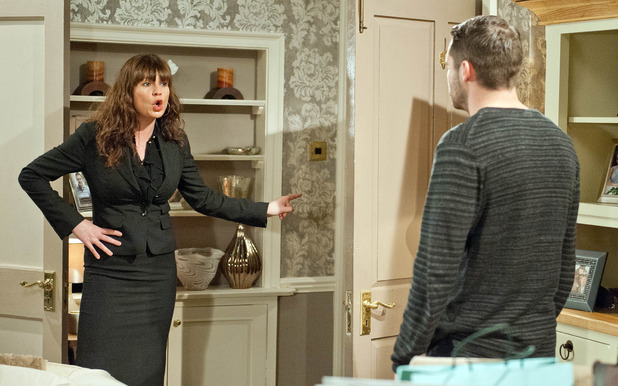 But Aaron's convinced she's still seeing Gordon and it's the final straw for Chas who demands her son move out. Will he go without telling her the truth?
Hollyoaks, C4, 6.30pm
Mac is stunned when Cindy announces she's decided to pursue her case against him for half of all his assets. He threatens to report her for bigamy if she takes it any further, leaving Cindy shaken, but still refusing to back down.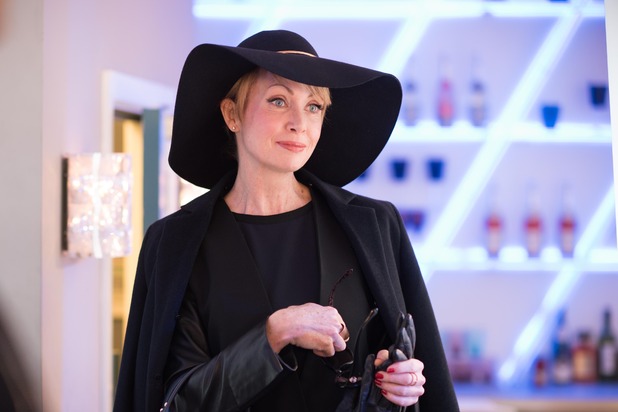 Later, Mac turns up at the Loft and is stunned when he's faced with Cindy's lawyer, James, who is in fact, Mac's eldest son! The blow is doubled when Mac's ex-wife Marnie also turns out to be there and they reveal they're helping Cindy take Mac for everything he's got.