Amreen Akhtar is no longer in the running to become Britain's Next Top Model.
Amreen decided to quit the competition as the judges were about to give their verdict on who to eliminate out of the bottom three, leaving Jenna McMahon and Georgia Butler in the running for another week.
Having made the final 12, episode three saw Amreen model for luxury fashion label Les Eclaires and refuse to take part in a music video for country pop duo The Shires.
Following her shock exit, an emotional Amreen tells us why she
really
decided to walk...
Why did you walk?
I walked out because I couldn't hack it anymore. There was a lot of pressure put on me from people in the house. I couldn't live with them. I physically couldn't. They were very difficult to get along wth and everything I said or did was always blown out of proportion and thrown back at me. On the night of the shoot I was having a panic attack and I knew that I wanted to go home. I told the producers but they told me to wait until elimination day, but when I was there I just walked off.
Were you thinking about quitting the show for a while?
I knew from the night before that I wanted to go home regardless of the results. I told the producers that I just want to go home. I went past the point of caring. God forbid if I did go through the next day... I didn't want to be there, I just didn't enjoy my experience. I personally had a really bad experience so I just walked away.
Out of all the girls, who did you bond with the most?
I didn't really make much friends in the house. I was always hovering from group to group. I had no communication with home so I had no one to talk to either. Angel, Billie and Alex N - I thought I understood them but I clearly didn't - I thought they were the most difficult to live with.
How did you find the press challenge the week before?
That was difficult because I'm quite a closed person. I feel that I was knocked down a few pegs and they brought me back to reality. I realise that I'm quite a confident person so they probably wanted to show the more sensitive side to me. That day was a complete disaster for me because they made me cry and I didn't want to be seen as weak in front of the girls. I didn't want to be a weak link.
Who was your favourite judge?
I didn't really speak to many of the judges. I only saw them on elimination day and when they assisted us on shoots. Nicky Johnston was my favourite because I could have a laugh with him and he's the only person that I sort of interacted with. Abbey Clancy's absolutely stunning though, I could look at her all day long.
Out of the girls left in the competition, who do you want to win?
When I first saw Chloe I thought she was really up herself because she didn't really speak or interact with me. I put it down to her being shy and reserved, but I really, really want her to win because I think she looks like a supermodel.
Do you have any regrets?
No, I don't have any regrets.
What advice will you take away with you?
Nicky said I need to make it look like I have light in my eyes.
How would you sum up your experience?
I wouldn't say it's all been negative. It was fun, hard and exhausting. If you did want to be on next year's show, you've got to be really thick-skinned and sort of play people at their own game almost. As I left I did say modelling wasn't for me, but I know it is for me, I just couldn't deal with the cattiness of all the girls. That bit wasn't for me, and perhaps being on a reality TV show wasn't for me.
What would be your dream modelling campaign?
I love Burberry because they always use diverse models. If I could get a Burberry campaign I would be over the moon. And I'm in love with Victoria Beckham so maybe to wear some of her clothes one day.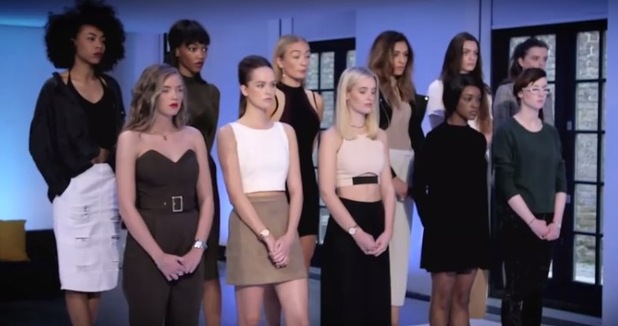 Having had time to reflect on her shock exit, Amreen spoke to us again a few weeks later...
How are you feeling now?
After speaking to the producers, I feel loads better and I feel like I gave too many negatives than positives. I did make it seem like it wasn't an enjoyable series, but it is what it is, that's reality TV for you. There are bits that I've taken with me and I am trying to work on certain things that was getting me down. I think watching it back I'll cringe at certain things but I've been 100 per cent myself - annoying and loud - but that's me, that's just my personality, I can be like that.
What were your low points?
Low points for me were not having any contact with home and not gelling with many girls in the house to speak to and confide in.
Do you think you were misinterpreted?
A lot of the girls said that when they first met me I seemed like the pageant type. It did bring me down a lot because I thought I had to prove a point that I've done a lot on my own merit and it hasn't always been handed to me.
You've previously said that tension in the house led you to walk...
From the outset I should have just kept myself to myself. I shouldn't have sided with any sort of group. I feel like I shouldn't have got involved in any of the crap.
Do you regret walking?
I have reflected and looked back on it, and while I feel that I did leave prematurely, I don't regret my decision. But I do feel like I could have been there a bit longer. I don't feel that the judges saw my full potential because I wasn't there long enough. Hopefully they saw that I had potential and that I wasn't just there to take the p*ss.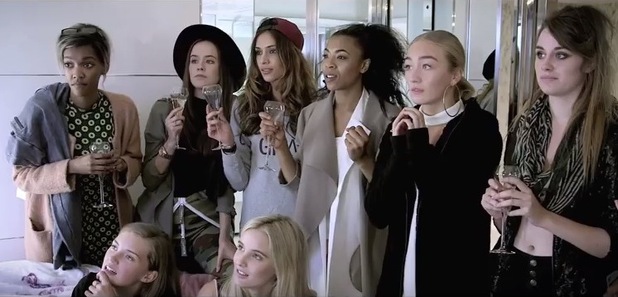 What have you learnt?
Finding the right light and angle, and what works well with my body. I've got really dark eyes, and my pupils, you can't really see them. I'm quite blank in my expression, and people can presume that I'm bitchy, but I have started showing more expression and smiling more.
You missed the makeover stage but would you ever change your look drastically?
I got told that I was meant to go short and blonde, like the Kim Kardashian slick back with Draco Malfoy's hair. I was meant to have Malfoy's hair! I've always wanted to try blonde hair but I don't know how I would've reacted. I think if it was something really, really horrible I would have hit the roof.
What are your plans now?
I am currently in touch with an agent and I'm in the middle of running my own fashion blog. I really want to get into blogging, modelling and styling. Hopefully something comes out of the show.
What advice would you give to someone wanting to apply for BNTM?
Pursue your dream. Set a target, do it and achieve it. Stick to it, don't quit like me. Keep going at it.
*This interview took place in September 2015 shortly after Amreen's exit. The follow-up interview took place in November. Keep up to date with Amreen on Twitter: @amreeenn_A.
Britain's Next Top Model - every Thursday at 9pm - exclusive to Lifetime.
Read ALL BNTM exit interviews right here exclusively on Reveal.co.uk
Try Reveal's digital edition on iPhone & iPad. Subscribe now & never miss an issue!
BNTM 2016: meet the top 12
Copyright: Lifetime
Try Reveal's digital edition on iPhone & iPad. Subscribe now & never miss an issue!