It's National Breakfast Week and Strictly Come Dancing judge Darcey Bussell has joined forces with Quaker Oats to empower Great Britain to #SuperStart the day.
Hands up, how many of us leave the house without having breakfast in the morning? And how many of us struggle to even get up most mornings? You're not alone, trust us.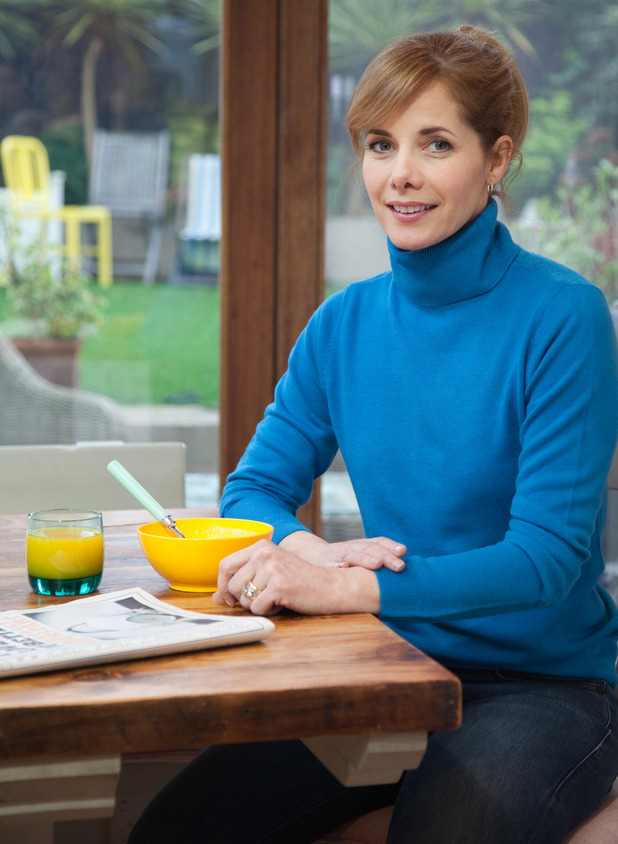 New research commissioned by Quaker Oats reveal that worn-out workers don't feel ready to face the day until 9:40am on the average weekday.
According to the #SuperStart survey, 90% operate on autopilot most mornings and seven out of 10 commute to work in a 'zombie state'.
We've
ALL
been there...
The average employee claims their productivity kicks in around 11:22am (this means around five months of the year is lost to morning inefficiency), while two thirds reckon they are much more industrious in the afternoon.
And, when it comes to starting the day with a healthy and nutritious breakfast, a quarter skip the most important meal of the day altogether, while 29% only sip on hot tea or coffee first thing in the morning.
Launching this campaign with Quaker Oats, famed ballerina Darcey, said: "Feeling fully awake can be particularly tough on cold, wintery mornings. I believe in getting active and off to a good start by making time for a nutritious breakfast, which is why I am supporting the Quaker Super Start campaign.
"As a dancer, my whole life has been about balance. Now I weigh up work and home, being active and taking easy steps to enjoy a healthy, balanced lifestyle. I find the best way to get off to the best start and keep that goodness going, whatever I'm doing during the day, is a bowl of tasty Quaker porridge oats – particularly warming at this time of year!"
Which morning person are you? There are actually four personalities...
Psychologist, Dr Linda Papadopoulos, revealed: "Brits are split into four different groups: Earlybird, Slumber, Lo-fi and Rise. Whilst our body's natural rhythms will dictate what we find challenging in the morning, simple tweaks to your routine can make a big difference."
Earlybird:
You love mornings - you are up and running the minute your alarm goes off.
Rise:
You take a few minutes to think about the day first thing.
Lo-Fi:
You find it hard to get out of bed, and are you in a hurry every morning.
Slumber:
You wake up tired and irritated nearly every day and the snooze button is your partner in crime.
Do the
test on Facebook
to find out which type of morning person you are, and read the tips about how to get your day off to a super start.
Try Reveal's digital edition on iPhone & iPad. Subscribe now & never miss an issue!