EastEnders, Corrie, Emmerdale, Hollyoaks: we take a look at tonight's top soap stories…
EastEnders, BBC1, 8pm
Martin is reeling from the events of last week and, feeling incredibly guilty about what happened, he refuses to go and visit Stacey in hospital. Kathy's worried for him and has a chat with him. As they reminisce about his parents, she manages to persuade Martin to go to the hospital.
With Kathy by his side, Martin goes to see Stacey and when he's alone with her, he promises it's all going to be okay.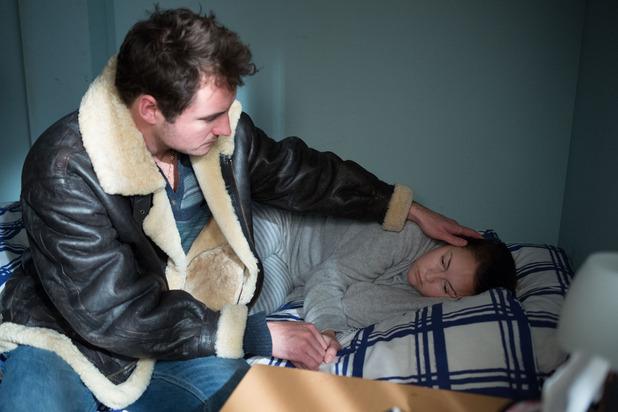 Back on the Square he tells Kathy he's going to find a way to reunite Stacey with Arthur. But he's thrown when he gets back to the flat and there's a huge shock waiting for him…
Coronation Street, ITV, 7.30pm & 8.30pm
Phelan drips poison in Kevin's ear revealing Gary attacked him when the business deal with Owen went sour. Kevin confronts Anna wanting to know why Gary left Phelan for dead, but she remains tight-lipped over what really happened.
When Gary arrives home, he's stunned to see Phelan working at the Arches, and he sees red, making a grab for him. As Phelan feigns terror, Kevin rushes to his aid, while Anna pulls Gary back.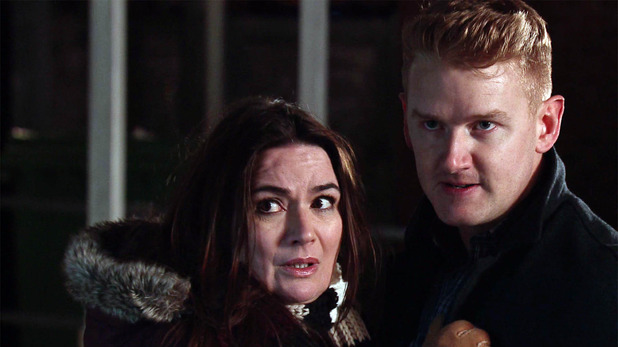 When Kevin then decides to give the contract to Phelan and Jason instead of Ron, Anna hides her dismay. Kevin assures her that in a few weeks the building work will be finished and Phelan will be history. Can Anna cope?
Emmerdale, ITV, 7pm
Ross is upset to see the finality of Debbie's disappearance as Cain gives Laurel the keys to Mulberry, and Ross realises she's not planning on coming back.
Knowing she won't talk to him, Ross secretly grabs Cain's phone and finally gets through to Deb, but when Cain catches him talking to his daughter, how will he react?
Hollyoaks, C4, 6.30pm
Grace discovers an unconscious Trevor in the back yard and he's rushed to hospital. Will Trevor be okay and survive the vicious assault?
Elsewhere, as Ben tries to cover his guilt, will anyone work out he was behind the attack?