Former
I'm A Celebrity...Get Me Out Of Here!
star
Jessica-Jane Clement
is eagerly awaiting the birth of her second child and, to pass some time, she's been busy getting down with some Dubsmash.
Jessica-Jane and hairdresser husband Lee Stafford are already parents to son Angel and baby number two is set to make its appearance any day now, so why not tell the world how you're feeling?
"All I think about all day is food!" she declares, while looking at her huge bump.
Poor Jessica-Jane is now overdue and I feel her pain! Well, obviously not at this precise moment - I'm not with child - but my daughter Molly kept me waiting a week.
Although I wasn't exactly chomping at the bit to experience labour (surely no one actually
looks forward
to that?), my goodness, it's pretty uncomfortable having a full size baby squished in there.
Walking is a thing of the past, it's all about the waddle in those last few weeks and, if you think the sleepless nights only start once the bubba has arrived, ha, think again!
Whether it's the need to wee every 30 minutes, or the fact you need approximately 53 pillows just to try and get comfy in bed (you will NEVER achieve it, even with 53 pillows), a good night's kip is already a distant memory.
And if that doesn't get you, the bizarre 'pregnancy insomnia' will strike you down.
"It's nature's way of preparing you for all those night feeds!" they say.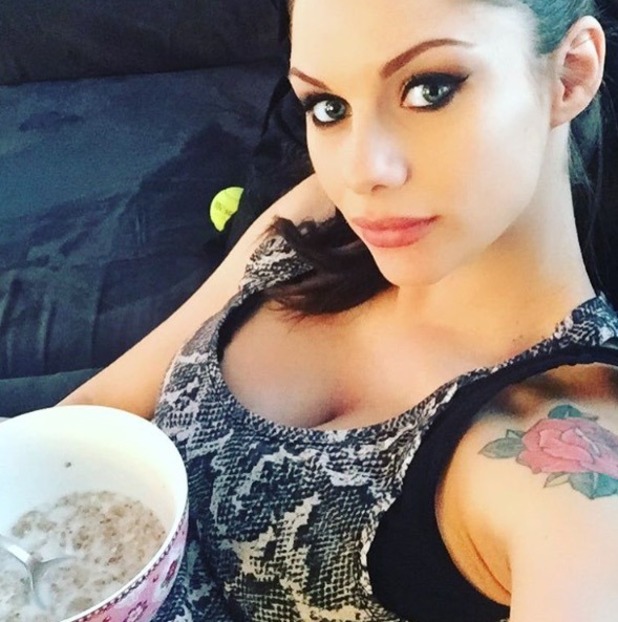 Seriously, I'd feel more prepared if I'd actually had a solid eight hours sleep within the last six months. Who are you trying to kid?
Another myth you hear towards the end of your pregnancy is: "Get as much rest in the day as you possibly can!"
That's great in theory, but Mother Nature wants to put a stop to that too.
You can forget days snuggled up (with 53 pillows) in front of
This Morning
and
Judge Rinder
, it's all about that ridiculous urge to bake and clean.
I just don't get it. Given that Molly basically didn't move for the best part of four months, that dusty skirting board didn't exactly pose a threat to her.
Now, however, I don't even have time to vacuum. I'm too busy racing after a crawling baby that could take on Usain Bolt, stopping her from attempting to eat all that dust...
Last week, I asked if you would give birth on camera, after it was revealed that Sam Faiers will be shown in labour in her new TV show on ITVBe. Well, only 31 per cent of you would film your labour, while 69 per cent felt - like me - that cameras should be firmly left at the delivery room door!
Did you go overdue with your pregnancy? Answer in our poll!
Yes - and I hated it!
54.17%
Yes - but I enjoyed the extra days of rest!
20.83%
Nope - my baby was too excited to wait until its due date!
25.00%