What happened when Reveal were invited to grill 12 girls hoping to be Britain's Next Top Model?
Joining a panel of journalists headed by
Cosmopolitan
editor Farrah Storr,
Reveal
's acting deputy web editor Olivia Heath was tasked with finding out all there was to know about the aspiring models.
She recounts her experience here...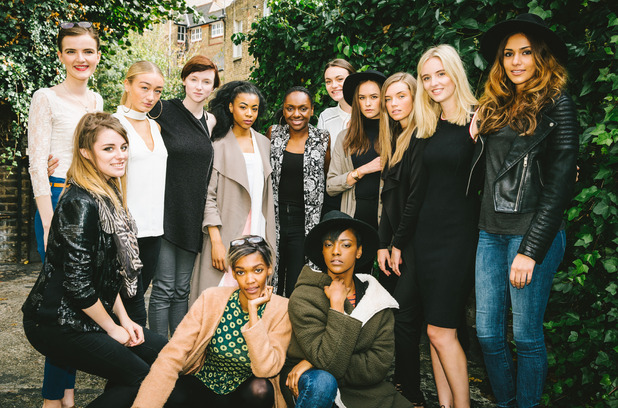 Filmed in late September last year, I was one of many happy to see
BNTM
make a return to TV and find a new home on Lifetime.
As seen in episode one, the girls had already auditioned and completed their first catwalk, but now they were challenged to see if they could talk the talk in the press challenge.
Alongside Farrah, I was joined by Stephen Leng (
OK!
), Natalie Edwards (
The Sun
) and Rhiannon Evans (
Heat
).
What was in store for the girls?
Basically, some brutally honest questioning. We didn't let the girls off easily without getting a good answer in response!
Expect tears (quite a bit), but also some real heart-warming and enlightening moments too.
I'd definitely say that it was a learning curve for them and it was also the perfect opportunity for them to open up about issues they would otherwise brush off.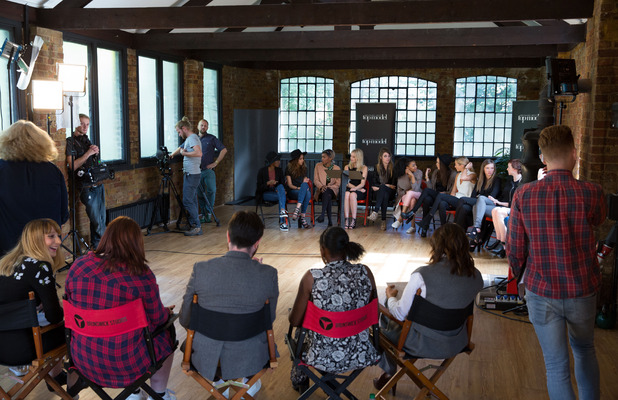 So I guess you want to know which one of the girls won the press challenge? Well, you'll have to tune in for that!
But do you want some behind the scenes info? After finishing filming, some of the girls said they thought we were actors! Nope, sorry to disappoint!
Also in the second episode, the girls have to show their strength and determination as they take part in a photo shoot for Reebok, which is overseen by brand ambassador and joint head judge
Abbey Clancy
. How will their final images turn out?
And while the girls practice their best model face, tension also starts to rise in the Top Model penthouse. Cue some drama!
It's an unmissable episode but don't just take my word for it – tune in!
Britain's Next Top Model - Thursdays at 9pm - exclusive to Lifetime.
Also, catch ALL the exit interviews right here on Reveal.co.uk
Try Reveal's digital edition on iPhone & iPad. Subscribe now & never miss an issue!