EastEnders, Emmerdale, Hollyoaks: we take a look at tonight's top soap stories…
EastEnders, BBC1, 7.30pm
Fearing for Arthur's safety, Stacey rushes out of The Vic and seeks refuge with Shabnam and Kush, who are alarmed by her erratic behaviour. As she tells them she needs to go to the church for protection from Martin, who was sent by the devil to hurt Arthur, they realise they need to get her help.
Meanwhile, Martin is looking for Stacey, but he's soon confronted by Jean who demands answers about why he didn't seek help any sooner. As they row, Kush calls Martin and he heads over to try to make Stacey see she needs help.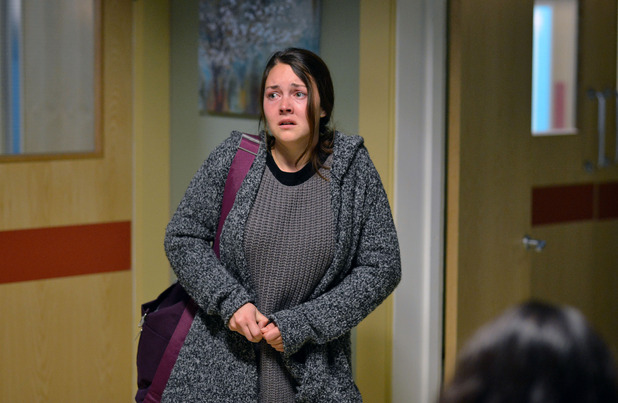 As he talks to her, in a lucid moment, she asks if she's ill, and he finally convinces her to go to the hospital, but promises her she can take Arthur with her. As Jean worries the hospital won't allow it, will Martin convince Stacey to stay and get treatment?
Emmerdale, ITV, 7pm
Robert's worried when he sees Aaron's empty bed at the hospital and the nurse tells him Aaron hasn't been discharged. As Robert searches the village frantically, worried for Aaron, he eventually tracks him down.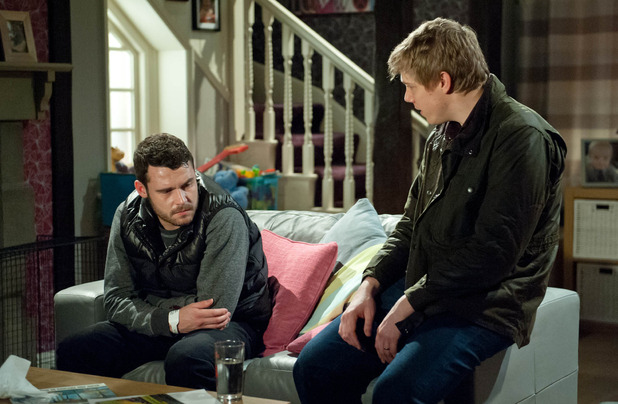 But Robert gets more than he bargained for when Aaron reveals a secret from his past to him. Robert feels out of his depth as Aaron continues to confide in him and urges his former lover to confide in Chas. But will Aaron agree to be open with his mum?
Hollyoaks, C4, 6.30pm
Mercedes is determined to get to the bottom of Lindsey's 'pregnancy' and goes to the hospital to speak to Dr Rodgers about it.
Meanwhile, Joe knows he needs to tell Mercedes the truth about being the father, but is he too late when Mercy storms over to them and reveals what she's discovered?