What does it take to be a NBA dancer? Well, thanks to the Orlando Magic Dancers, Reveal's acting deputy web editor, Olivia Heath, was given a little taster.
I was ready to grab hold of those pom poms as I met the Orlando Magic girls at Dancework Studio in London. The girls are over in the UK as Orlando Magic and Toronto Raptors will be playing a regular season NBA game at The O2 as part of NBA Global Games 2016. Exciting right?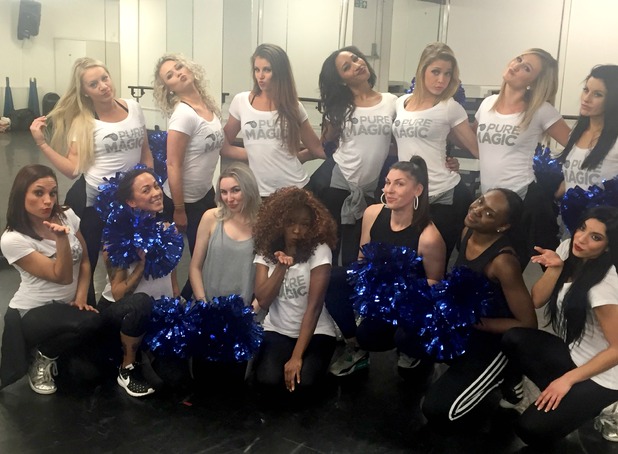 As well as being put through my paces, I managed to live out my cheerleading dreams as I learned some "funky and sassy" choreography.
Those girls sure know how to bring it!
I played close attention to everything while I was dancing. Was my arm extended enough? Did I do the neck flick properly? Did I do the body roll right? Was I giving the routine enough sass?
This is all while I was flaunting those pom poms in the air and thinking about how
Bring It On
's Torrance and Missy would be doing it. Ha!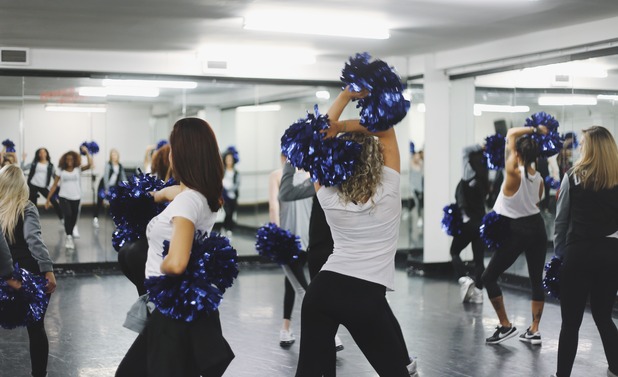 In all seriousness, the warm up got me pumped, but the actual learning put me through my paces. it was intense, but fun, and I always kept an eye on instructor Victoria to make sure I nailed the moves. I'm a bit of a perfectionist, okay? I just had to get the steps right!
After going through the routine several times and adding a few new moves, we were split into groups and had to perform it with the other half watching.
So. Much. Pressure. But all in a totally fun way.
I must admit, as much as I loved the dancing and the fun energy from the girls in the studio, our final moment, where we huddled in a circle and did the Orlando Magic chant... Well, that was all sorts of amazing.
"Who came to bring it?" / "We came to bring it!" / "Who came to bring it? / "We came to bring it!" - then a throw of pom poms in the air!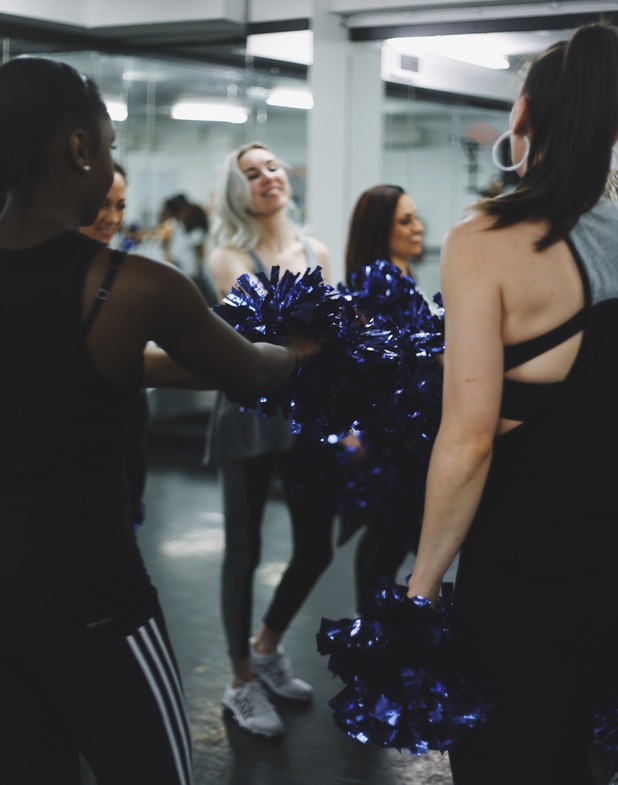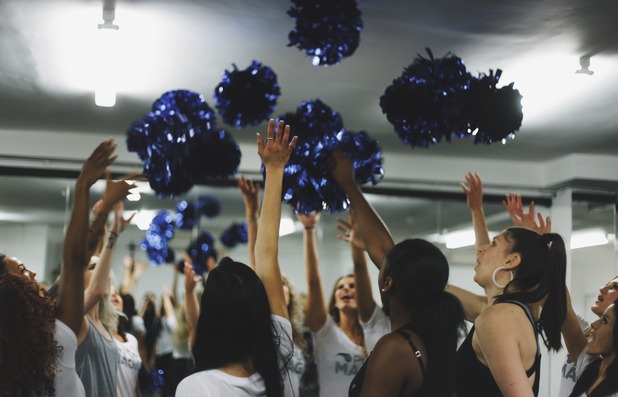 After our dance session, I grabbed a chat with one of the Orlando Magic dancers, 5th year veteran Krystle Rosario...
"This is my fifth year as an Orlando Magic dancer," she says. "I've been dancing my whole life so I was so excited when I finally got the opportunity to audition for the Orlando Magic. It's an amazing organisation and something I've always wanted to do. We have rehearsals three times a week, Monday through to Wednesday, and we learn choreography and new routines such as hip-hop and jazz. We switch it up every now and then. And then we have games throughout the week, so sometimes it gets pretty busy, but we all have fun with it."
Krystle says you have to be committed to the team: "This is considered part-time but it's a full-time commitment. It takes up a good portion of our time but a lot of us have other jobs. I'm a full-time student. It's so much fun after a long day of school or work to have practice and rehearsal and spend time with friends and do something that you love.
"I've been dancing since I was two. I started off in ballet. I did tap, jazz, and as I got older, I did competitions and all of that stuff. Once I moved to high school, I was on the dance team. To try out for the NBA you have to be 18 and over, so when I reached 18 I auditioned. This has been a dream and I've been doing it ever since."
Krystle says she loves performing in front of the all the crowds.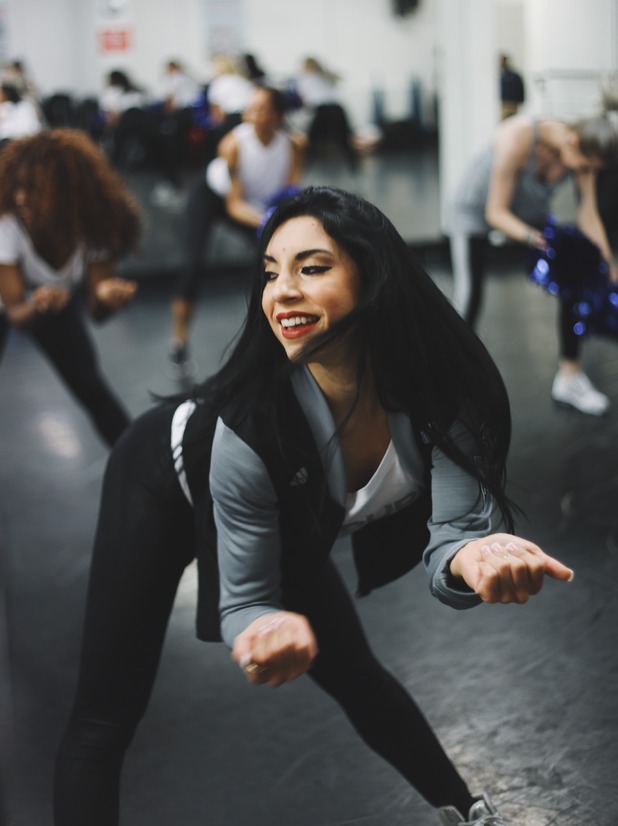 "We only perform home games, so every time there's a home game in the city of Orlando, we're dancing at them," she continues. "From October it's pre-season all the way to April. It's pretty constant. The crowds are amazing. We love them and we feed off that. We love the energy and getting the crowds excited.
"We do two dance routines for each game. There's always one routine in each half. For the NBA usually we'll do hip-hop, jazz, crowd pleasers and things that will get them excited."
Any disasters while dancing? "There's always little things with boots, or sometimes the court is a little slippery and you might have a little fall, but other than that, not much."
We can imagine being in such a tight-knit group means the girls have pretty close bonds...
"Yes, we consider ourselves like sisters, we're like Magic sisters! It's great to have a group of friends who understand you and we all share the same passion - we love to dance."
Read all about the Orlando Magic Dancers here.

Try Reveal's digital edition on iPhone & iPad. Subscribe now & never miss an issue!