Frank Skinner is back with a new series of Room 101 tonight as three more famous faces compete to send their most-hated aspects of modern life into the vault forever.
Comedian Aisling Bea, actor David Tennant, and presenter Sir Trevor McDonald have all picked the things that get on their wick this week and they're presenting them to Frank in the hope he agrees.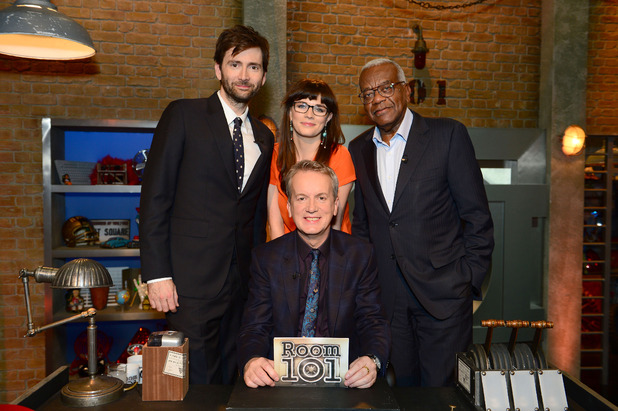 Throughout the course of the show we'll discover Aisling really hate pigeons, David wants to be rid of his own South African accent, and Sir Trevor would like to banish newspapers with ads on the front page.
Room 101, BBC1, 8.30pm