EastEnders, Emmerdale, Hollyoaks: we take a look at tonight's top soap stories…
EastEnders, BBC1, 7.30pm
Sharon can't believe what she's hearing as she learns Phil was driving the car when Denny was hurt, and she immediately rushes to see Ian and demands the truth. Sharon slaps her husband and goes to drink in the Albert.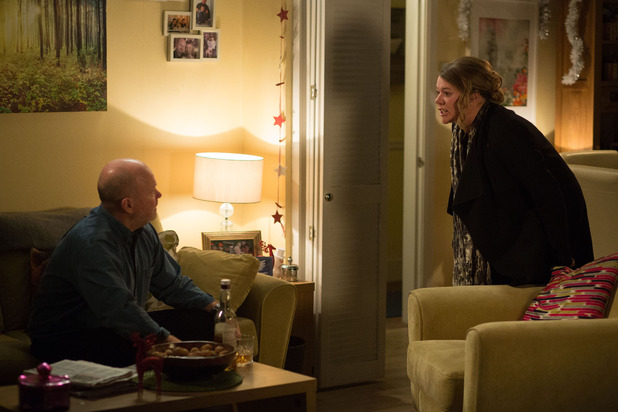 Ian goes to find his friend and tells her why he did what he did, but can she forgive him? Sharon later goes home to collect her things, can Phil persuade her to stay? Or will the lure of the bottle prove too much for him?
Emmerdale, ITV, 7pm
Rhona's confused when she hears a beeping coming from Paddy's coat and can see his phone on the counter. He quickly lies that his second phone belongs to Aaron, who's baffled when Rhona tells him Paddy has his mobile.
Paddy knows he has a lot of explaining to do when Aaron warily accepts the phone from him. He pressures Paddy to tell him the truth, but is left reeling when Paddy confesses he's been having an affair with Tess.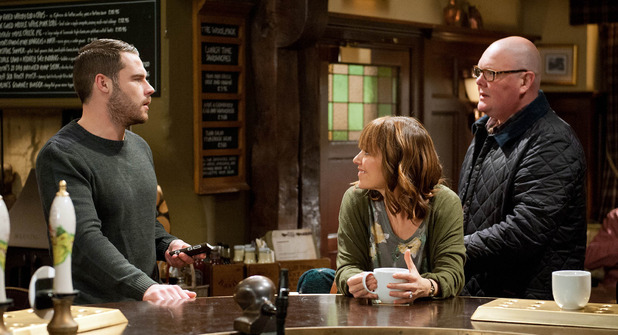 Furious Aaron can't believe Paddy would betray his family like that, but with his report due to the social worker for Paddy and Rhona's adoption case, will he be able to give the glowing reference the couple need to progress?
Hollyoaks, C4, 6.30pm
Ellie decides to go to the police with Cindy's fake annulment papers to get rid of her, but Cindy overhears and goes rummaging through Ellie's stuff to find them. Ellie catches her and a chase around the Dog patio ensues before Cindy finally gets her hands on the papers and destroys them.
After the girls talk over champagne, Cindy goes to see James and decides to drop the case against Mac. But will he give up so easily?