'Tis the season for pulled crackers out of tune carol singing, which can make our furry friends feel a bit freaked out! Here's how to ensure that everyone, pets included, has a wonderful Christmas and New Year.
Although we often use Christmas and New Year as a time to embrace change, flip routine and hold a lot of loud family gatherings, our precious pets actually prefer the opposite!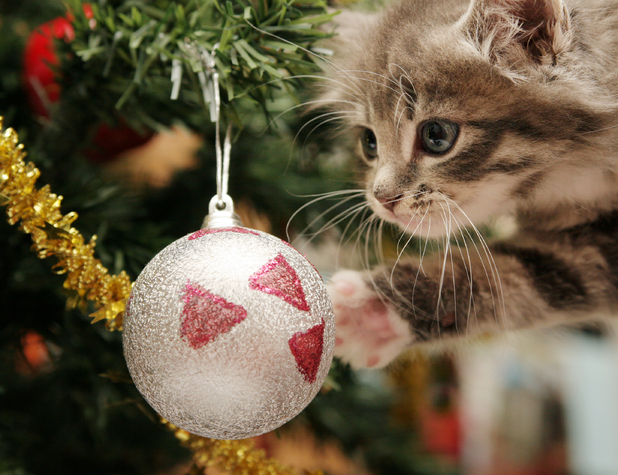 There's no need to turn away the carol singers or cancel the New Year's Eve fireworks though - simply follow these top tips from vets and you'll have a perfectly content home. Unless the cat attacks the Christmas tree again...
1. It's easy to get carried away with festivities, but try to keep pets away when crackers are pulled and champagne is popped. It is likely the loud bangs will frighten them and maybe even knock over the champagne, so no-one wins.
2. Allow your cat or dog to have access to the whole house. Don't lock them away in one room as this may cause further upset.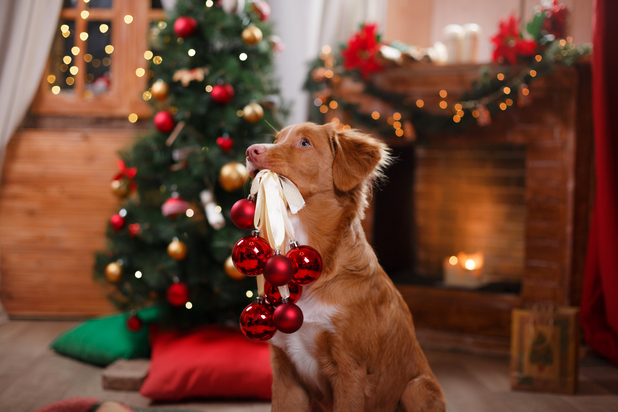 3. On days when guests are visiting, be sure to stick to daily routines as much as possible. Feed and exercise times are an important part of a pets day, so if this can remain as normal, then it should help with relaxation. And an afternoon walk that everyone complains about is part of tradition, right?
4. If you know your dog is usually cautious around strangers, try having each new guest give them a treat as they arrive. It should reassure them that they are safe. (And let's be honest, make them very happy indeed).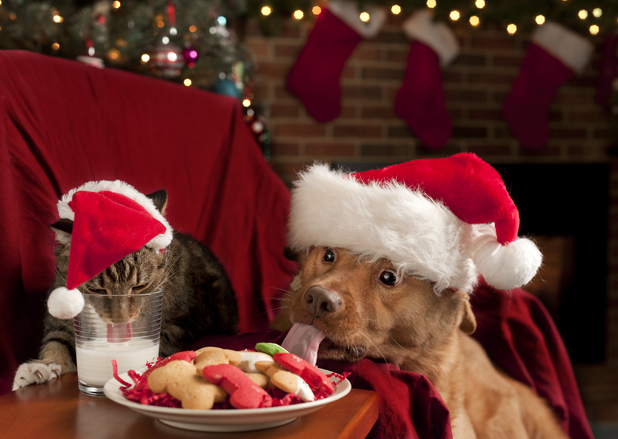 5. Treat your pet to a new toy at busy, festive gatherings, but don't force them to play if they don't seem interested. Let them take the day at their own pace. Not all pets wear Christmas hats as nicely as these photogenic felines!
6. Try to make a space for your pet that they can call their own. This way, if things get too much they can escape the madness and go to their quiet place. That one is a handy tip for us all, really.
7. On days when celebratory fireworks are likely to be set off, like New Year's Eve in particular, walk dogs during daylight hours and then keep cats and dogs indoors overnight.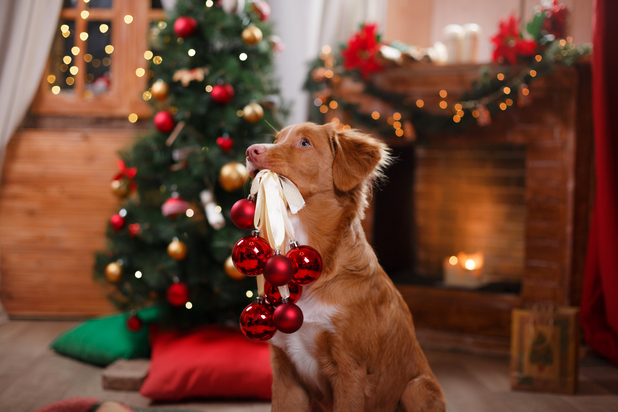 8. Try to stay calm and act normal even if your pets get stressed. Pets often pick up on their owners worry so acting as normal should help to calm their nerves.
9. Pets feel more relaxed around familiar faces, so when possible stay in with them to help them keep calm. This also means not going out in the freezing cold - great news.
10. It might not all go to plan, but don't panic. If your cat or dog is impacted by stress and anxiety over the festive period, consult your vet on how CALMEX® can help.
For exclusive competitions and amazing prizes visit Reveal's Facebook page NOW!