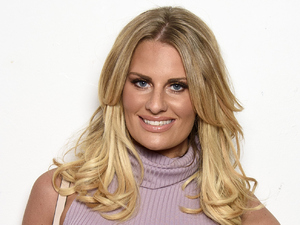 The Only Way Is Essex's Danielle Armstrong exclusively shares her views on the latest episode of I'm A Celebrity... Get Me Out Of Here!Episode 19
After the celebs wave goodbye to 'Sergeant Tony', the remaining five campmates find out they'll be taking part in the task they've all been waiting for... the Celebrity Cyclone Bushtucker Trial - aka the 'Slip And Slide'.
Cue lots of screaming and jumping around like a bunch of kids!
Slip and slide!
George, Jorgie, Ferne, Kieron and Vicky all looked fab in bright coloured super hero costumes, although Vicky differed in her opinion and believed they looked like "a bunch of c***" - ha!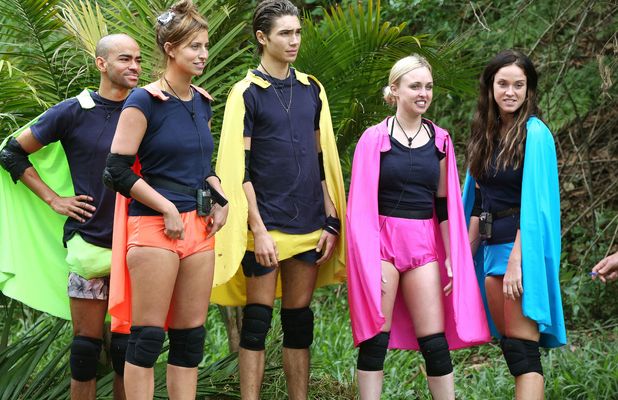 Jorgie, being the weakest team member, is up first and manages to grab five stars and holds them in place ready for the next celeb to fight the water, wind force and giant balls attacking them... Sounds like a normal night out in Newcastle for Vicky!
Vicky manages to grabs the four stars from Jorgie as a large ball pelts her and hits her right on the head! But she doesn't flinch and just cracks on. Ferne's next and gets to Vicky quickly, grabbing the three stars - but then a huge gush of water and wind makes her lose her balance and she falls losing all her stars!
Sorry, Ferne, but I'm in fits of laughter just watching her try and fight her way to the top again!
Kieron does amazing, just a little wobble but he's on his mark holding himself down. A very speedy George gets there the quickest and the sound of the loud sirens means they've successfully completed the trial... Five meals for camp tonight!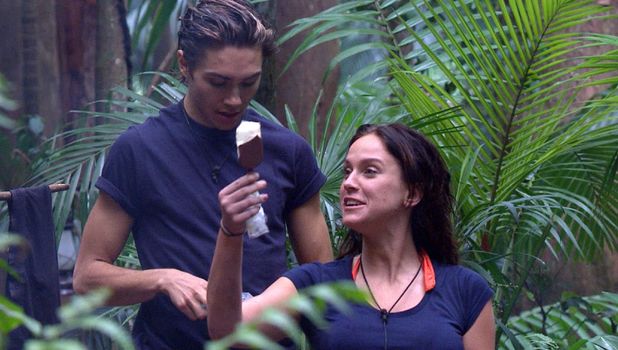 Sweet treats
As our heroes return to Croc Creek, they're told there's five choc ice-creams hidden within camp and they must find them before they melt! Our celebs go wild running around all over camp looking for their chocolate treat. Kieron finds his first and is too sweet helping the others to find theirs before eating his, in comparison to Jorgie who finds hers next and scoffs it down without thinking about it!
Ferne looks around the shower and walks straight past one which cracked me up, Kieron and Jorgie found one each for Vicky and Ferne and finally George found the one Ferne missed. Yum!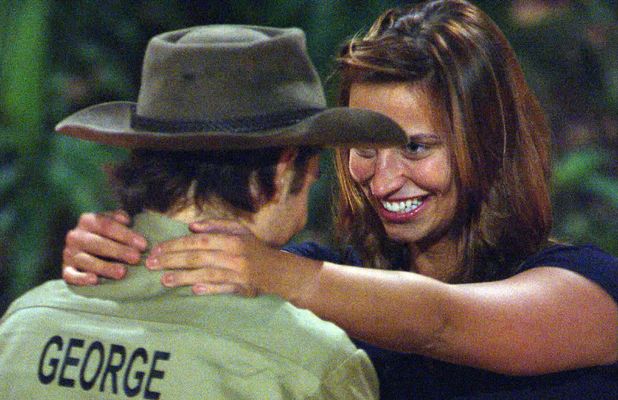 We see George and Ferne having their first domestic and it's all over burnt rice! George made a comment about Ferne's cooking skills and, if he had any sense, he wouldn't ever have mentioned it as that girl is SO passionate about her food. Kieron predicts there could be a jungle marriage on the cards, but I know it's nothing more than just a bit of "flanter" between the pair. I think he's too much of a 'good boy' for her but she loves the flirting.
Campfire bonding
The five celebs sit around the camp fire reminiscing about their time together in camp and the highs and lows of their jungle experience. While Ferne remembered the snake trail, Vicky set me off in tears again as she spoke of her mum and how happy she was to hear that her mum was proud of her in the letter.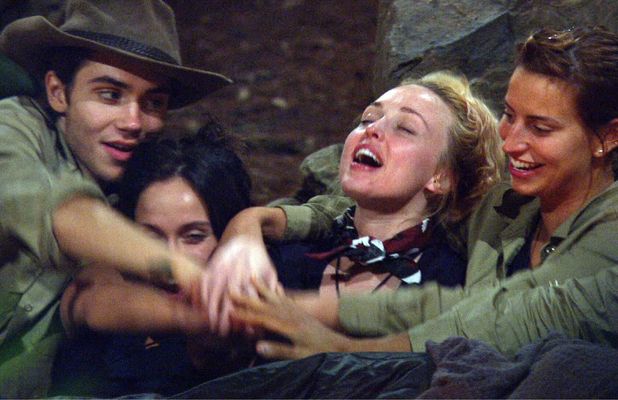 Kieron and Jorgie left in the double eviction. I assumed Jorgie would go, but I'm gutted for Kieron as he's been one of my faves. I'm happy George was saved as he's a lovely guy and has been a little dream to watch. Obviously I was jumping for joy that Ferne's in the final, and with Vicky too. I can't wait to see if one of my girls will be crowned Queen of the Jungle!!
Love Danni xx
For exclusive competitions and amazing prizes visit Reveal's Facebook page NOW!