EastEnders, Corrie, Emmerdale, Hollyoaks: we take a look at tonight's top soap stories…
EastEnders, BBC1, 8pm
The residents are out in the Square celebrating the Christmas tree switch on, but Kathy's concerned Jane didn't show up so heads home to find her. Kathy's stunned when Bobby tells her Jane is hurt and she finds her daughter-in-law lying at the bottom of the stairs.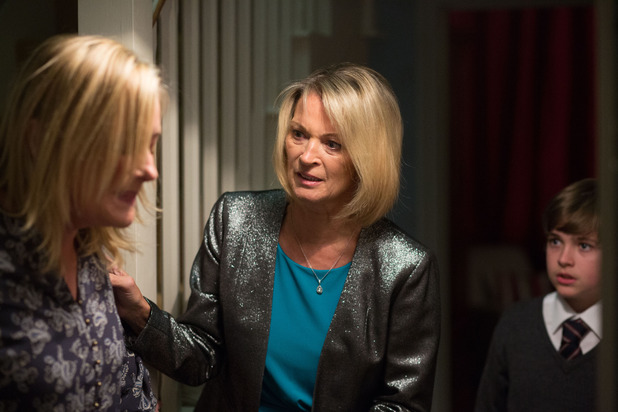 Jane comes round and lies that she tripped, she pretends she's fine, despite being in pain and goes with Kathy for drinks at The Vic. After the women bond and support each other, Kathy's stunned when she goes home later and Bobby admits he pushed Jane down the stairs. Will Kathy take action?
Coronation Street, ITV, 7.30pm & 8.30pm
Tracy is stunned when she receives a visiting order from Rob in prison. She shoves it in her pocket and doesn't mention it to Robert, but after seeing Robert head off in a cab with Leanne and Simon she decides to visit Rob.
In his cell, Rob's telling his cellmate he's expecting a visit from Tracy and he's after revenge on her. But when an oblivious Trace arrives, he puts on an act, explaining he's tried to forget about her, but he can't and he still loves her.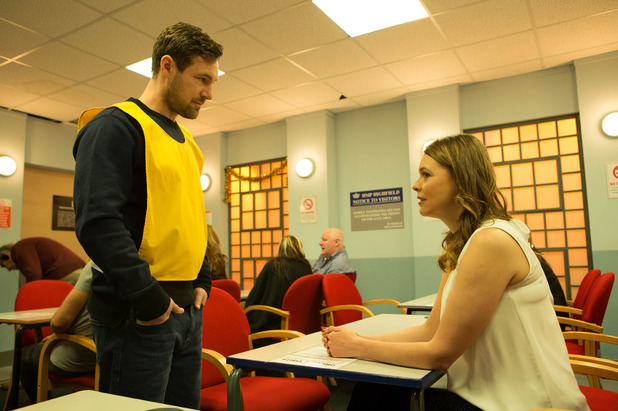 Tracy lies to him she hasn't met anyone else and is totally taken in by his act. When he starts quizzing her on Carla, Tracy reveals Johnny has stepped in at the factory, and Rob's intrigued. As he asks Trace to visit him again, will she agree?
Emmerdale, ITV, 7pm
Megan panics her pregnancy secret might be out when Brenda discovers the truth. She's stressed about it becoming public knowledge, but is touched when Nikhil offers his support.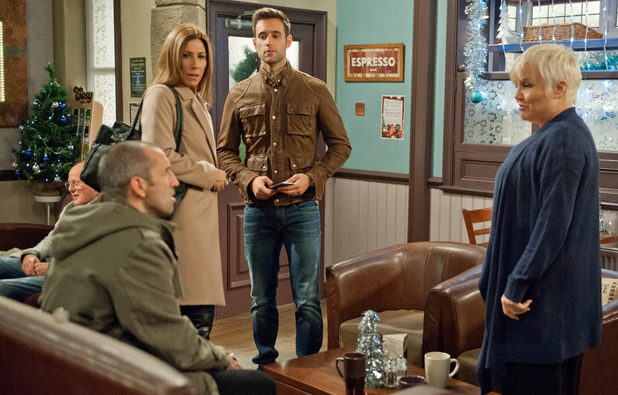 Jai watches them from a distance and is left fuming at their closeness. He questions Sam over what's going on with Megan and Nikhil, but a defensive Sam tells him to get lost.
Realising Sam is in love with Megan, Jai enjoys taunting him about it. Jai then meddles even further in Nikhil's relationship calling Tanya in Canada. What will he tell her?
Hollyoaks, C4, 6.30pm
The finger of blame is pointed at Nico after Jason was attacked, but was someone else responsible?
As Patrick realises his granddaughter is getting out of control, he suggests to Sienna Nico should go to boarding school. Sienna's outraged, but after a few home truths starts to think it might not be such a bad idea.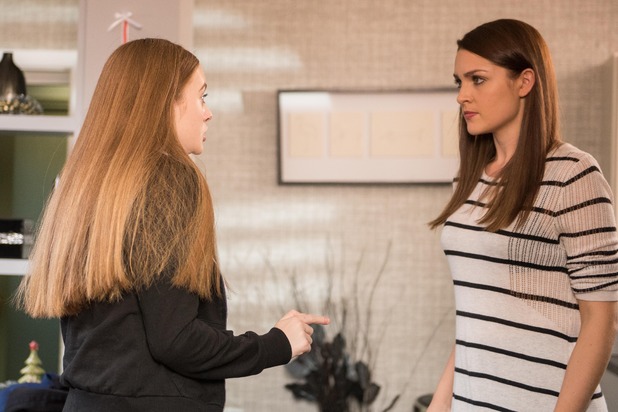 Nico is not at all keen on the plan and lashes out, injuring her mother. Sienna covers that her wounds are from a mugging, but with Patrick and Maxine suspicious, can Sienna keep control of her daughter?