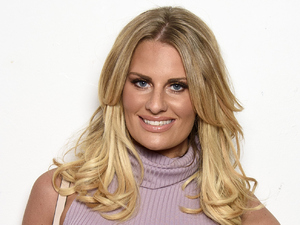 The Only Way Is Essex's Danielle Armstrong exclusively shares her views on the latest episode of I'm A Celebrity... Get Me Out Of Here!Episode 13
The start of the episode involved most of the campmates being reunited. I was happy to see my favourites Vicky and Ferne back together, and I hope they make it to the end!
Yvette was very disappointed to hear her friend Susannah had gone; and I wonder how she will cope without her. I think the public got it right, though, as there is more entertainment and drama to come from Chris - he's a very mysterious character!
Talking of which, Duncan and Vicky have noticed that Chris is a bit lazy... You would never guess that a Champion British Boxer would be lazy... How does he keep that fit body?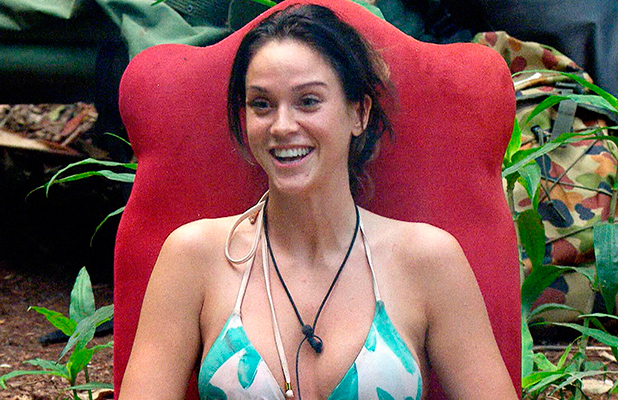 Camp bitching
Vicky is proving to be a very diplomatic leader, asking all campmates their views on whether they want to do a trial. It came down to a democratic vote and George won. I loved watching Lady C having a bitch with Ferne, as she slated Tony and Duncan because of their big egos. Nuts she is, but maybe there was a little truth in what she said...
Meanwhile, Brian and Jorgie whispered that they 'hated Chris', which I thought was a bit harsh. Were they unaware that the camera would pick that up?
Saturday Fright At The Movies
This trial was brilliant - and must have blown the ITV budget! George was so quick at finding the stars, even Ant and Dec were shocked at his speed. They cracked me up munching their popcorn and drinking their coke - very cruel for poor starving George though!
He did well facing his fear of snakes and being hit by pig balls! Sick!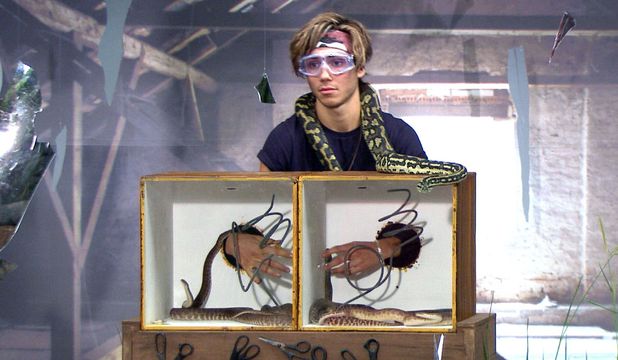 A brilliant 10/11 stars for George; I knew he'd smash it! Ant and Dec were sweet at the end and gave him some popcorn, proper nice Geordie lads!
Back at camp, Tony opens up about how touring the world and being number one in the charts didn't make him happy. Awww, that's sad but it does explain a lot.
Meanwhile, Lady C stirs the pot when she tells Ferne and Vicky how no one wanted them in the camp because of their reality status. Did the celebs not know how talented us reality bunch are - ha!
Beetlegate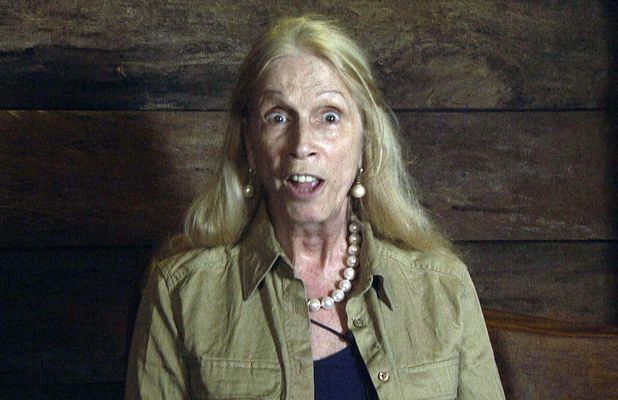 Then things kicked off big time when Lady C chucked a beetle on to the camp fire. A disgusted Tony told Lady C it was "cruel" and she shouldn't have done it. She then launched into an attack calling him names such as "a***hole", "chippy oik" and "brainless" - the list goes on.
As a Lady C fan, even I was disgusted at her behaviour. She doesn't like to be told off, yet can be rude to anyone she wants. Finally my girls Vicky and Ferne interrupt and tell them to stop arguing. At least someone shut Lady C up!
I feel the same as Kieron... As much as I love Lady C's honesty and her humour, this time she acted like a nasty spiteful old lady and it wasn't nice to watch.
Although there was no eviction last night, I wonder if Lady C might be in danger after THAT rant?
Love Danni xx
I'm A Celeb full line-up:
Copyright: ITV
Try Reveal's digital edition on iPhone & iPad. Subscribe now & never miss an issue!