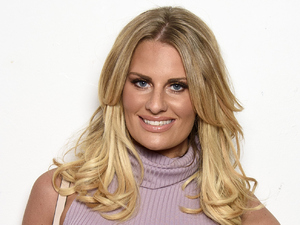 The Only Way Is Essex's Danielle Armstrong exclusively shares her views on the latest episode of I'm A Celebrity... Get Me Out Of Here!
Episode 12
After Vicky and her fellow Pink team mates picked the Green team to go to Danger Zone in Snake Rock, Yvette, Lady C and Susannah say their goodbyes to their camp mates and faced the public vote.
I was surprised to see Brian go towards Lady C with open arms and kiss her goodbye as he wanted "closure" incase it was the last that he saw of her (in his dreams, ha). Lady C seemed delighted with Brian's unexpected gesture and is pleased their feud can be put to bed (I hope not - how boring for us this would be!).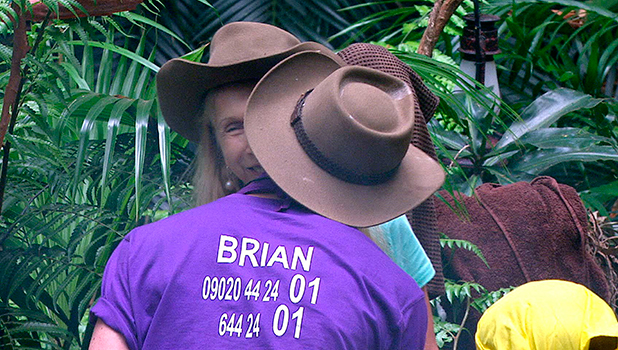 The three ladies enter Snake Rock and the disappointment on their face is hard to hide as they look at their new surroundings. Yvette attempts to light a fire but it's Lady C that takes over and gets a real fire going. It must have been those 14 years in France on her own, ha!
Back at Croc Creek and Kieron is trying his best to wind up Vicky and the other celebs with his team talk and they all begin to banter each other. We even see Brian winding up his favourite camp mate George who looks like he's having the time of his life, half asleep face flat down on his hammock - I don't think he gives a crap, Brian!).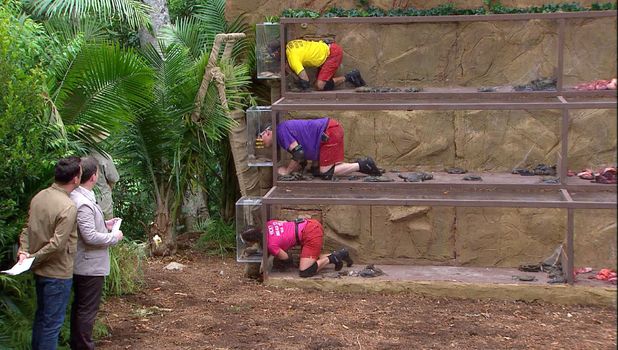 For their next challenge, Yellow team's Kieron, Purple's Tony and Pink's Vicky face the next Danger Zone challenge for immunity. The three celebs go head to head in a race to crawl through a tunnel and release the star at the end with just their tongue. Inside each tunnel we see big chunks of what looks like some kind of raw animal meat, snakes and other jungle creepy crawlies!
While Vicky and Kieron get off to a quick start, poor old Tony can barely move the first star and it has to be the slowest tongue action I've ever seen. Kieron wins for the Yellow team.
Back at camp his fellow teammates Ferne and Chris have to decide which team to send to Snake Rock... We hear Chris say to Ferne "Purple Team" and I was shocked as I thought they would send my girl Vicky and her strong team. Ferne goes along with Chris and they go for Purple although it doesn't go down well with Brian - oh please, get over it!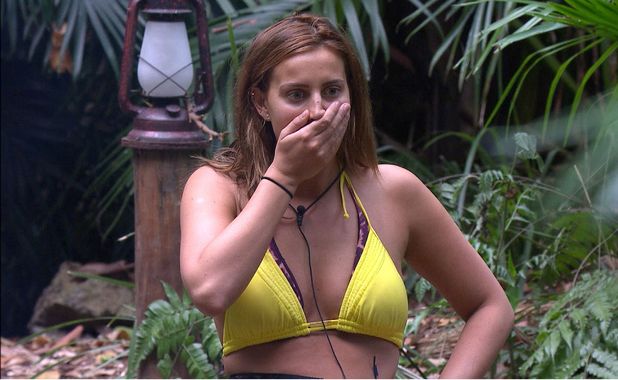 To make matters worse for Ferne, Chris then states that he said "Duncan" not "Purple"... Errr, what the hell was he on about?? I'm shouting at the TV, especially when I see her crying. I want to give my girl a big hug.
Brian, Jorgie and Tony join the others in Snake Rock where Lady C is being abnormally friendly and even offered to take Brian to China Town... I think there's more chance of Tony winning the Strongest Tongue competition than that ever happening! Brian again made bitchy sly comments that it's better without the others - he really frustrates me!
Pinks killed the next challenge against the Yellow team, which involved assembling a snake puzzle in a confined space. The worked well as a team and won by a mile. Well done Vicky for winning immunity!
Over in Snake Rock, the celebs gather round to tell each other what they think of one another and if any of their perceptions have changed. I'm getting totes emosh listening to Kieron and Susannah telling Ferne how she has changed their minds on reality TV personalities. It was amazing when Susannah said she would be honoured for her children to be in Ferne's company as she is a role model! That would mean so much to Ferne as I know how insecure she can be about what people think of her as a person.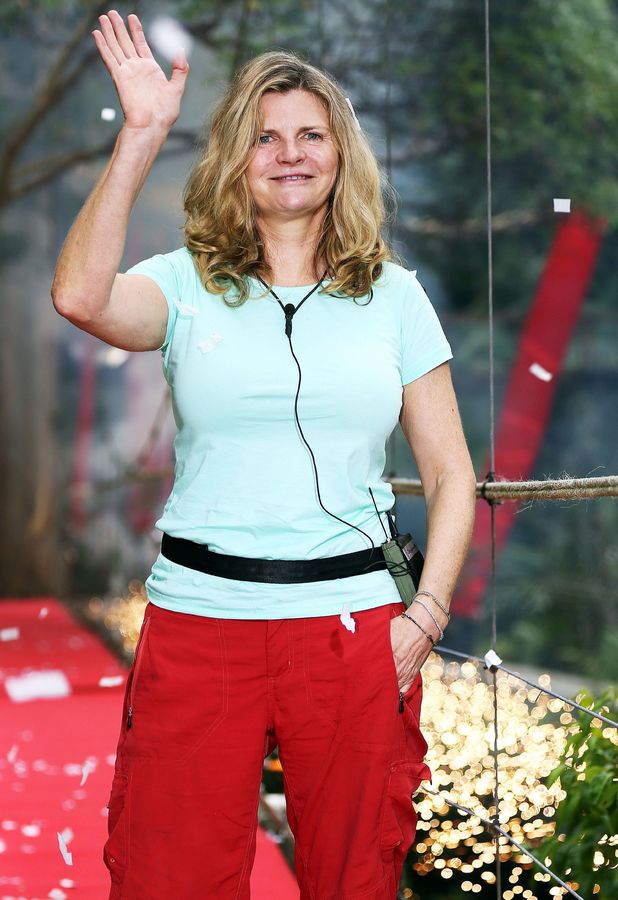 Who's out First? We see our celebs from Snake Rock nervously waiting for Ant & Dec to read out the public vote. I'm very confident Ferne is staying, and it's between Chris - which surprised me - and Susannah as I'd guessed. Finally Dec announces that Susannah had the least votes and is the first celeb to leave the jungle! She's a lovely women and the mother figure of the jungle, but she was happy to go.
But who's next?!
Love Danni xx
I'm A Celeb full line-up:
Copyright: ITV
Try Reveal's digital edition on iPhone & iPad. Subscribe now & never miss an issue!