Former
X Factor
winner Sam Bailey is clearly a fan, as is
TOWIE's
Billie Faiers. Even
Katie Price
has been hanging out with her recently.
Who you ask? Peppa Pig of course!
Whoever created Peppa is a genius - and they must now be minted.
Why
didn't I come up with the idea?
Before I had a baby, I was always one of 'those' pregnant fools who declared: "My baby shall never watch TV!"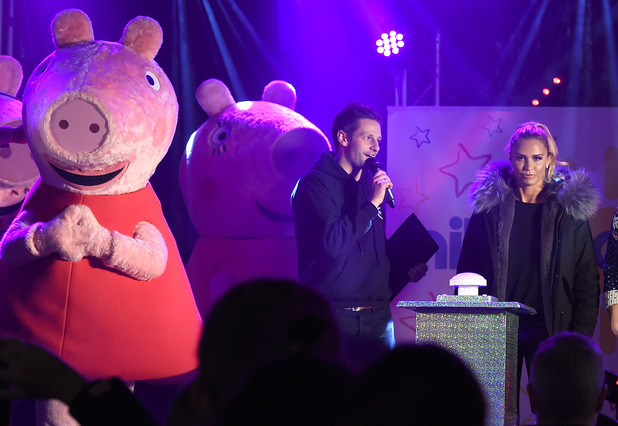 Let me tell you, all that changes when you realise the only moment you will ever get to drink a cuppa before it's gone cold is when there's a bright pink pig on the box.
TOWIE's
Billie Faiers knows this only too well
.
It's probably slightly bad that, aged six months, my daughter Molly already recognised her. During our family holiday to Majorca, she went bananas at the sight of a very garish, knock-off beach towel emblazoned with Peppa herself.
Obviously, my hubby and I bought it right away. Despite also previously vowing
never
to give in and spoil any children we may have, we couldn't say no to that little gummy grin every time we held the probably illegal towel up to her face!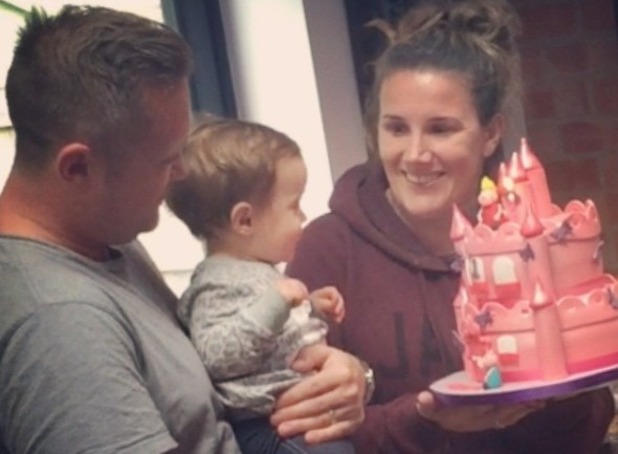 Last weekend, we took Molly to visit Peppa herself at
Paultons Park Theme Park
in Hampshire. There in the park, lives Peppa, her family and all her friends at Peppa Pig World.
I don't actually know who was more excited. While Molly raised a smile, my husband practically pushed toddlers out of the way to jump aboard Grandpa Pig's train.
And who could say no to a look around Peppa's house? Not us! We didn't even care that Molly was ASLEEP at the time...
Along with Peppa, while actually awake, Molly also got to meet the big man himself - Father Christmas - for the first time at the park's Santa's Christmas Wonderland.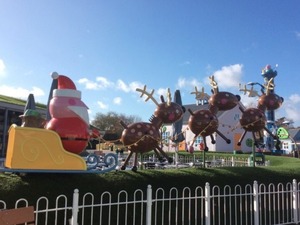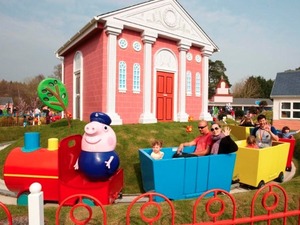 I totally, unexpectedly found myself welling up as we handed her over to sit on FC's knee, where she proceeded to stare intently at his long white beard before giving it a tug.
She's smart, that one.
Like
McFly's Tom Fletcher, I too have found Christmas with a baby can be seriously emotional
. And we're not even in December yet. There's no hope of making it to the big day without shedding a tear like Tom.
Meanwhile, along with tears comes tiredness when you have a baby, and last week I asked if you think more celeb mums should own up to feeling exhausted,
after Lisa Osbourne admitted to being seriously knackered thanks to gorgeous baby Andy Rose
.
Well, it was a landslide - 100 per cent of you feel they should. Tired mums unite!
This week, I want to know if you're a fan of Peppa. No, not your child - YOU!
Are YOU a fan of Peppa Pig? Answer in our poll!
YES! I admit it, I've watched it even when the kids aren't around...
73.33%
NO...I prefer something a little more grown up!
26.67%