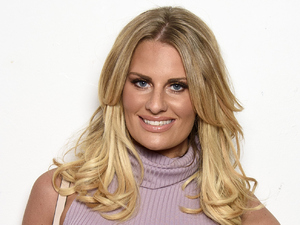 The Only Way Is Essex's Danielle Armstrong exclusively shares her views on the latest episode of I'm A Celebrity... Get Me Out Of Here!
Episode 6
Soup gate!
So the show starts with my straight-talking Ferne beginning to get aggy with Lady C - all over a can of tomato soup! The camp wanted to save a can for the Snake Rock inhabitants as they'd not eaten for days, but Lady C had other ideas - even though she and the rest of Croc Creek were about to receive a banquet...
Lady C kicked off at Duncan and called him a 'p****', but Duncan responds perfectly by saying "it shows a lack of breeding when you call people names" and "there is no shame in being poor or working class".
I have to agree with him when he said: "Lady C is the most selfish person I've ever met in my life." I'd been a big fan of Lady C up until this episode when she went overboard with some of her comments and actions. She then admitted to Brian that she didn't do a challenge as she didn't want to put herself through it for the benefit of others - ouch!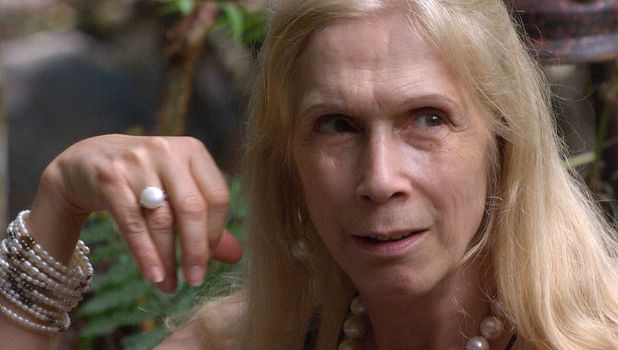 The Banquet
We then saw Croc Creek have a huge banquet and you'd think they'd be overjoyed at the 'Hogwarts' style banquet which they'd been provided... But no, Lady C criticised Tony's carving abilities!!
To be honest, I'm waiting for them all to blow!
It was touching to hear Ferne talk about finding love. I hope Ferne does end up with George as I think she has a little soft spot for him!
Trailer of Torment
While some of the campmates enjoyed their feast, the others took part in the Trailer of Torment challenge. And if enduring the terror of having flies, cockroaches, snakes and spiders being thrown all over them and not being allowed to even stand to escape them isn't enough, they are then tortured by having to watch the Croc Creek campmates tucking into their banquet!
I'm A Celeb
could you be any crueller?! I'm so happy they worked well as a team and won dinner for themselves which they were so in need of.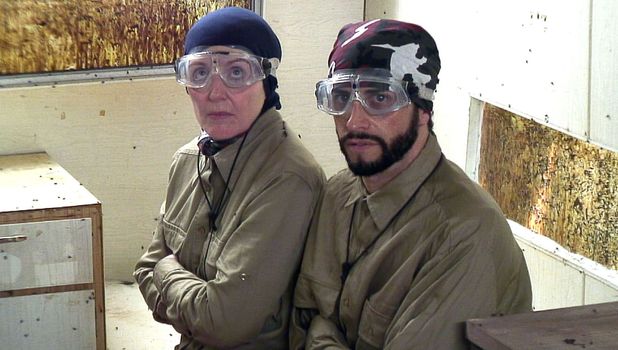 Dingo Dollar Challenge
Vicky and Tony then went off to play the Dingo Dollar Challenge... My Vicky is SO entertaining and her netball skills from school came in really handy - not! We also witnessed the return of Kiosk Keith as they won six doughnuts for camp. Vicky and Ferne gave theirs away, showing everyone what I already know that they're kind and caring girls.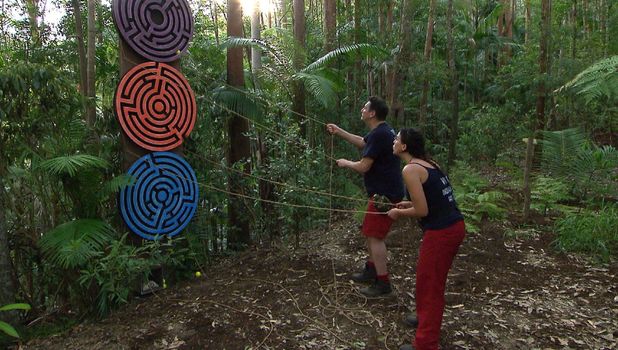 Gorgeous George then had a little meltdown, but mummy Susannah was there to comfort him. Interesting how he says that some of his mood is based on how Jorgie is feeling (does he harbour some feelings for the pretty blonde?) and he feels pressure as he doesn't want to let people down at home. But I'm sure all his friends, family and fans - and especially his bandmates - will be proud of him no matter what.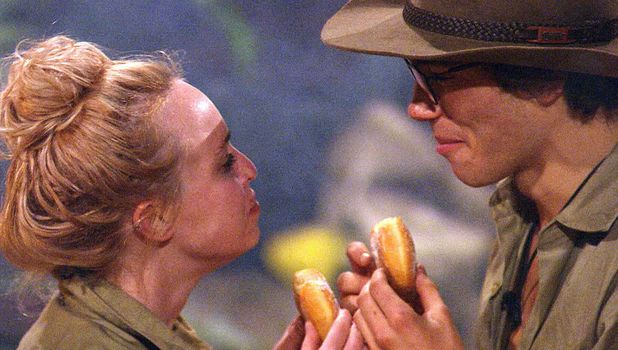 Jorgie and George cheers'ing their doughnuts was a special moment which could only happen in the middle of the
I'm A Celeb
jungle.
Vicky and Ferne were voted by the public to take part in the next trial - Horroflying Circus - so I am definitely looking forward to seeing my girlies go head to head. No doubt there will be laughs a plenty, even though I'm sure the entertainment at this circus will not be like the circuses they are used to in Essex and Newcastle!
Love Danni xx
I'm A Celeb full line-up:
Copyright: ITV
Try Reveal's digital edition on iPhone & iPad. Subscribe now & never miss an issue!