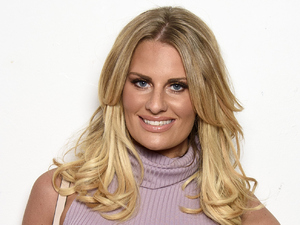 The Only Way Is Essex's Danielle Armstrong exclusively shares her views on the latest episode of I'm A Celebrity... Get Me Out Of Here!
Episode 5
The show kicked off with hosts Ant and Dec informing us that - much to my disappointment - Spencer has left the jungle and won't be returning. Sad face!
The Geordie duo cut it short with "there's nothing more we can say on that" which made me feel something must be quite serious... Poor Spenny; he did amazing and he will be a huge loss in camp. We'll miss the eye candy, too, of course!
At Croc Creek, our celebs all seemed in high spirits with Chris complimenting Yvette's "milky skin", Lady C offering her "jungle jewels" out to the girls and my two girls Ferne and Vicky getting on better than I ever imagined. I actually want to be in the jungle with them now!
Every Critter Counts
Bush Tucker time and Jorgie, Brian and Lady C go head to head to win a place back to Croc Creek. In 'Every Critter Counts' we saw each celeb try to guess the quantity of jungle creatures inside a box. First up were snakes and none of them guessed the correct amount...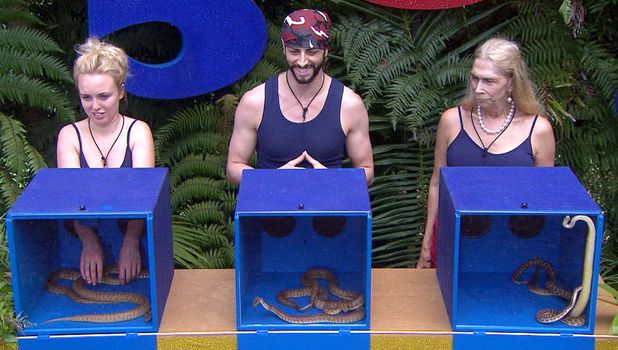 Rats up next and these were literally the fattest rats I've ever seen! Luckily, Jorgie guessed the right amount. Then the celebs were blindfolded as big yellow witchetty grubs were placed in their mouths... I was squirming and shutting my eyes watching this - eeewww!!!
Both Jorgie and Brian guessed the amount winning a point. Jorgie and Lady C then guessed how many crabs were in the box with their feet. I'm sure both ladies are well in need of a pedicure after that!
Final round and Lady C managed to guess (roughly!) how many cockroaches had been poured over their heads. So she went back to Croc Creek and was able to send gorgeous George to Snake Rock as a special request from Jorgie and Brian although she seemed rather frustrated as she was eager to send Tony instead. Ha - I'm guessing she's not a Spandau Ballet fan!
Jungle romance?
Back at camp, it was so cute seeing George and Ferne have a little cuddle and flirt. Although I did notice Ferne have a quick sniff of her arm pit before going in for a hug - haha!
During a girlie gossip, Vicky and Ferne discuss Ferne's feelings for George but she insists it's platonic.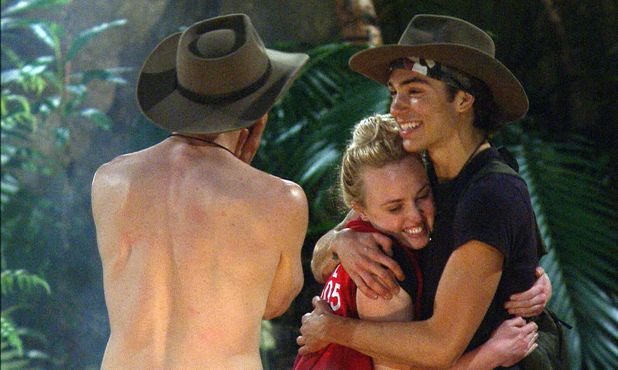 When George finally arrived in Snake Rock, Jorgie became overwhelmed and began crying, saying she found jungle life hard. Awwwww, you're too pretty to cry, babe!
Kieron and George go head to head in another trial and George wins easily. He gets to pick two campers from Croc Creek and picks jungle mamas Susannah and Yvette.
Cookin' up a storm
Ferne is chef for the night and I know how much that girl loves her food. Move over Nigella! And like predicted, she wows the celebs with her cooking skills and even Lady C says she's the best chef in the jungle so far! I'm proud of my girl!
Live trial
It was Croc Creek versus Snake Rock as our celebs had to go head to head downing a concoction of the most vile things in the jungle blended into a cocktail! Vom!
The cocktails included blended camel penis, and I was gagging just at the thought of it!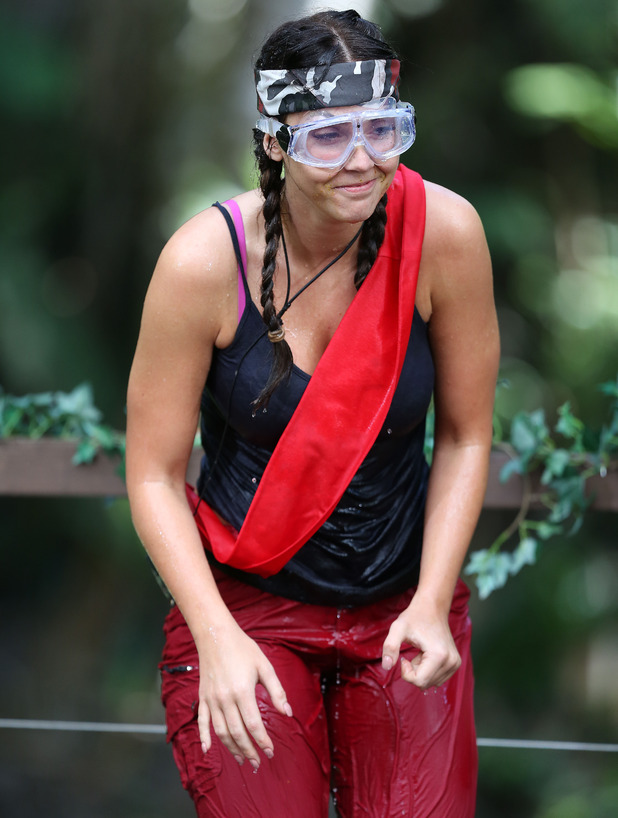 Of course this was an easy task for Geordie Vicky but she got dunked into the pool of gross water in a show blunder! Ant & Dec were quick to apologise on behalf of the show and explain it was a mistake. I wouldn't like to be the person responsible for pulling the lever!
Eventually Croc Creek won and got to enjoy a banquet, while poor Snake Rock had to suffer the trail of torment which we get to see in the next show!
Love Danni xx
I'm A Celeb full line-up:
Copyright: ITV
Try Reveal's digital edition on iPhone & iPad. Subscribe now & never miss an issue!