What if a doctor moved in with your family for the weekend to give you a thorough health check and a plan to help you all live well and feel better?
Well, that's exactly what happens on Channel 4's brand new show,
Doctor In Your House
, with
Dr Xand Van Tulleken
– aka Dr Xand - and Dr Ellie Cannon.
Dr Xand tells us more in the Q&A...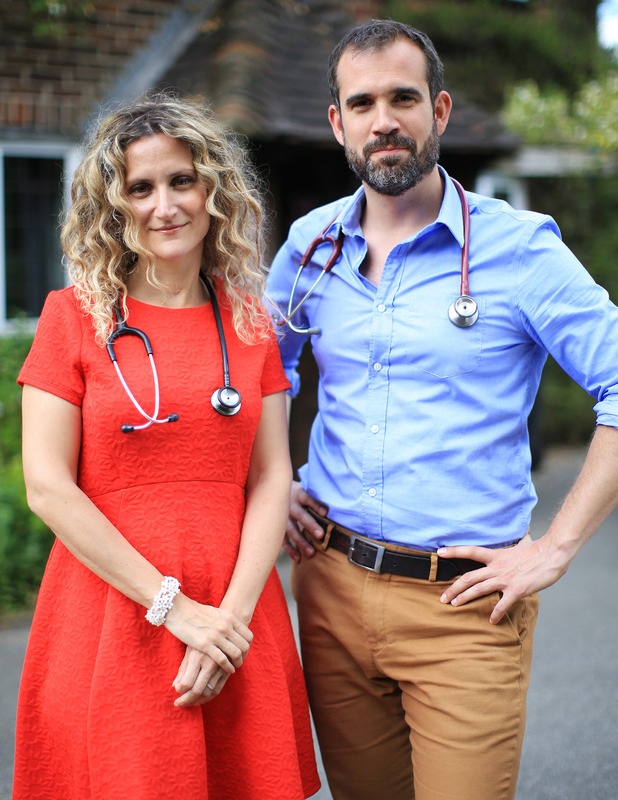 In your new show, Doctor in Your House, you camp out in a family's home to help them solve all their health woes! How was that?
"I'm quite nosy so I was looking forward to doing it – I get to poke around their house and ask them lots of questions and that's quite good fun. I didn't think it was going to be medically interesting – because the family look quite healthy – but it turned out to be one of the most fascinating weekends I have ever had."
Did anything shock or surprise you?
"How little most people know about their health because most people haven't gone to medical school, and modern medicine is really complicated. No matter how intelligent and educated you are, you're endlessly confronted with a long and contradictory list of things you should and shouldn't be doing – whether you are pregnant, trying to lose weight, or trying to eat healthily. It surprised me how useful it was to a family, who are educated and intelligent, to have two doctors in the house explaining how to do certain things. Even with two of us over a whole weekend, we could have used more time. Most of the time, as a doctor, you're used to not seeing significant changes. The Whites (the family in the show) proved you can make a change."
Who will this series appeal to?
"Every single family in the UK would benefit from watching this show and thinking about how it might apply to their own lives. It's totally changed the way I think about medicine, my patients and my family.
You and Dr Ellie banish booze and set the record straight on make-up wipes. What are most of us guilty of that's easily fixed?
"I think the reason we do things that are unhealthy is because they are enjoyable or because they are easy. It's not always easy to live well even if you know how to do it. I think the things that people should think about changing are the amount of processed food that we eat – that's fairly easy to fix – healthier meals and nuts and fruit rather than chocolate and crisps."
Any tips for us to keep in tip-top condition as we approach the festive season?
"Count your units of alcohol! You'll be horrified at how much you are drinking. If you live with anyone else, put a chart on the wall and be honest about it. It's the festive season – you're going to drink more units. I'm not saying change your life, but try counting and see how that affects your behaviour."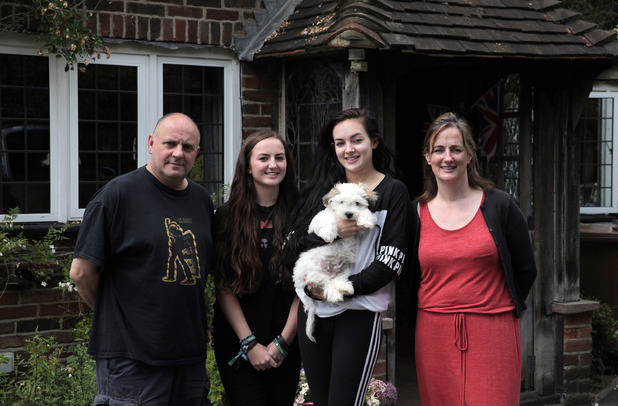 What made you want to become a doctor?
"Whenever I'm in someone's house I want to look in the medicine cabinet! That's what I liked about this TV show, it's a chance to totally indulge my interest and poke about in other people's lives, and it turns out that's quite important when you're a doctor as well."
When you're not on TV or fixing people's health, what do you enjoy doing?
"On weekdays, by the time I've finished work, it's enough to cook a healthy meal and try and spend a bit of time with my family. On weekends, if I can, I'll try and escape and go for a hike or a bike ride."
You've practised medicine in all kinds of extreme environments – tell us some of the most fascinating and outrageous jobs you've had…
"I've just returned from a trip to northern Uganda, where I go every year. Prior to the current Ebola outbreak, it's a place that's had the largest Ebola outbreak in history. It's an amazing isolated region of a country with very extreme health needs. I do a lot of work oversees – I've worked in refugee camps, lots of countries in Africa, Asia, after natural disasters. In all these places it's amazing to see how other people live.
"Possibly the strangest thing I did was when I was in Malaysia. I went to a religious festival with my brother and we had spikes stuck in our faces – through our cheeks and tongues – that seemed like the most weird, outrageous thing to do. We had hooks stuck in all over our bodies and had to go on a religious pilgrimage like this. All the people looked like crazy fanatics and at the end of the day we went out for drinks with them all, and they were a bunch of completely regular people. It turned out to be a delightful experience."
You often work with your twin brother, Chris. Any stories to tell us?
"What's really nice about working with your brother, is you can scream at each other, and then you can make up quickly, and you can do the most undignified stuff in the world and not be embarrassed. We present a kid's show on Children's BBC called
Operation Ouch
and it's all gross-out things and it's just really fun doing it with him. He's a doctor like me – we trained together – we are obviously very similar in lots of ways, but we just get along really well. My favourite thing in the world is working with my brother. But all the good things about working with family are also the difficult things – and working with Dr Ellie Cannon in
Doctor In Your House
was really nice as well. It was great to get a perspective that was outside the two of us.
Doctor In Your House, with Dr Xand Van Tulleken and Dr Ellie Cannon, airs on Tuesday, 17th November at 8pm on Channel 4.