Finding Dory is officially here... well, its trailer, that is, and we're super excited.
Ever since the loveable little blue and yellow fish graced our screens in
Finding Nemo
, we've all been Dory lovers. From her 'just keep swimming' mantra to her one-liners (our personal fave: "Wow. I wish I could speak whale"), Dory finally getting to steal the show in a movie of her own gets a huge thumbs up from us.
And now we've seen what's in store for the 2016 release, we literally cannot wait to see it.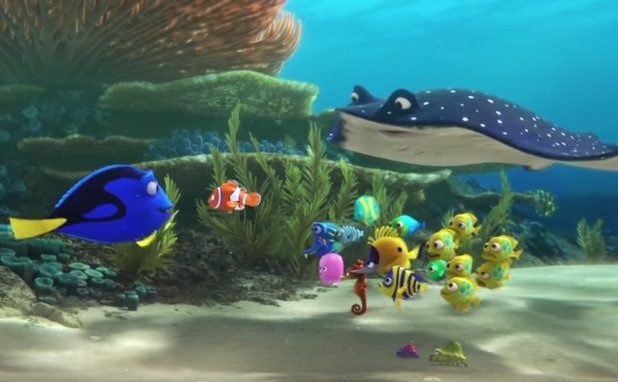 In the trailer, Dory can be seen settling into reef life with Nemo and his dad Marlin, but things take a turn, thanks to her sleep swimming. Yes, there is such a thing.
Talking in her sleep, Dory also likes to wander and as she goes swimming off in the distance, everyone kinda thinks, 'Ok, so it's like Nemo all over again, she's getting lost out in the deep blue sea," But no...
Dory is on a mission. A mission to find her family.
Somehow, Dory, who is renowned for forgetting things (remember that whole 'P Sherman, 42 Wallaby Way' debacle), starts to recall her childhood memories, leading her to set out on an "unforgettable adventure that she probably won't remember".
And so far, that's all we are being told. Anyone else's hearts already melting a tad?
Finding Dory is set to hit cinemas in July 2016.For exclusive competitions and amazing prizes visit Reveal's Facebook page NOW!