What happens when a 25-year-old gets given a make-under to look 50 years older?
Well, I underwent a mission with the team behind
Spy
the movie, where like
Melissa McCarthy
's character Susan Cooper, I became a spy.
Mission:
To be a secret spy. Like Susan Cooper, I have to embrace her 'crazy cat lady' persona, wearing a cat design pink T-shirt, pink velour tracksuit, a wig and glasses. I would be transformed from a 25-year-old journalist to a 75-year-old dowdy pensioner (who of course, is really a spy).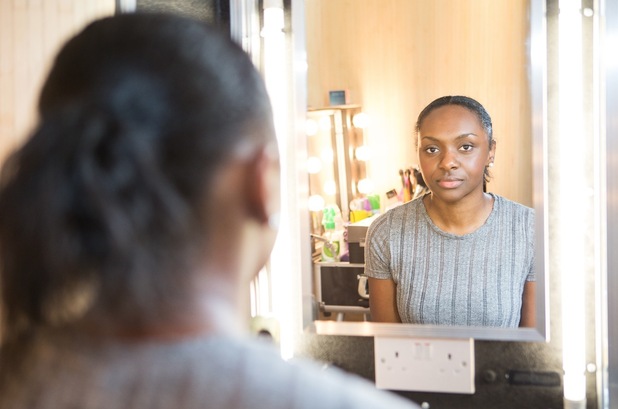 Where:
Camden.
Spy name:
Belicia Berica (pretty good, right?).
I kicked off the morning by arriving at Tilt Professional Makeup studios in Camden Lock, where I was greeted by the owner Thiago Nishimoto and make up artist Lianna Wielde.
I had to make my skin taut as Lianna did her magic on my face. She used Bluebird Ageing Stipple, later applied with powder and then hovered a hair dryer over my face while I stretched the sides of my eye, jaw and cheeks. We actually repeated the process a lot of times, as it was hard to get the wrinkles to full effect because of my "good skin", said Lianna and Thiago.
After 25 minutes I started to see more wrinkles and fine lines around my eyes. By 45 minutes, I couldn't really move my face much because it felt so tight - even breaking out into a laugh was difficult. Thiago massaged my face to make the wrinkles and fine lines appear more prominent, and Lianna used highlighting and contouring to accentuate the look.
I was then given a big black curly wig to put on, clipped on at the sides, which was sprayed grey to make me look older.
I took a few pictures inside the studios and then had to prepare to step outside with my new persona. Welcome Belicia Berica...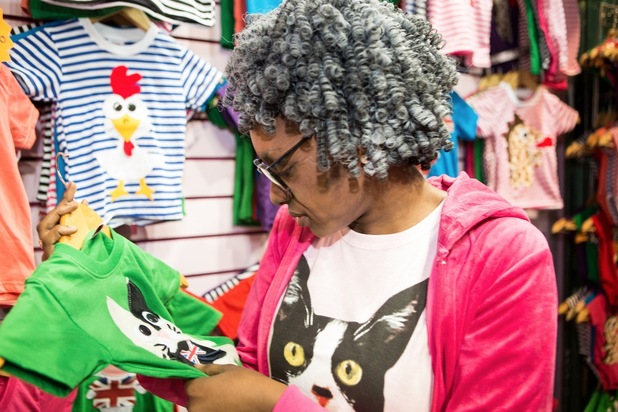 Walking around the eclectic and vibrant community that is Camden as a 75-year-old wasn't as bad as I thought. Although, there were times when I felt really self conscious. Even though I was transformed into someone else, the odd stares that I did get made me question my appearance.
Were people looking at my spray painted wig? Or the wrinkles on my face? Or is it just the fact that I had stepped out in a bright pink velour tracksuit? I mean, you couldn't get any brighter than my ensemble. I don't know how Susan Cooper got away with it (but as you'll see in the film, it didn't last for too long).
Stepping out into public, I did at one point think to myself, am I really prepared for this? At times I kept my head down, not really wanting to gain eye contact with anyone.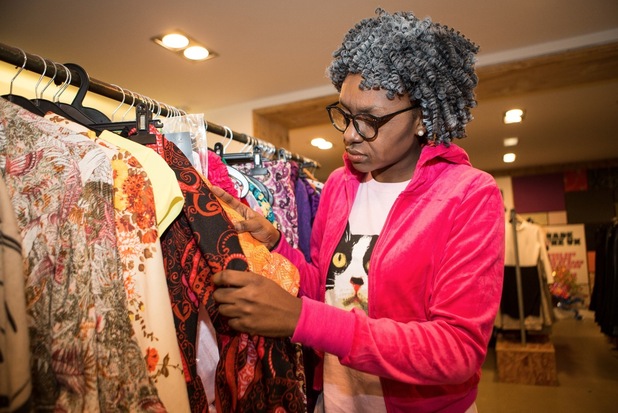 I got stopped in the street by a charity campaigner and I was caught off guard, not wanting to speak to reveal my youthful tone in voice. (Okay, so I had a spy name sorted but I didn't quite get as far as nailing an old and croaky voice!).
I also had to act like an elderly person too, including walking at the pace of a snail with my hands on my hips as I crossed the lights. I went into a charity shop browsing through clothes on the rail, tried on hats at an accessory store, admired a cat T-shirt (all to fit in with the 'crazy cat lady' label, of course) and even took a liking to some faux fur scarves.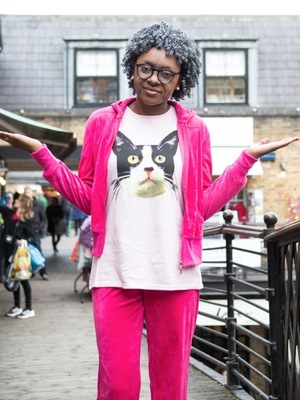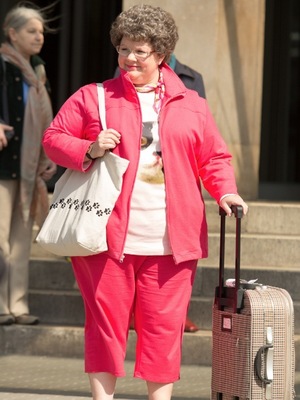 I was being a proper tourist by looking intently at a tube map outside of Camden station, and I spoke to a lovely girl trading cakes and sweets on her stall.
I asked her how old she thought I looked. She took a while to answer, but knew I was a younger person in disguise as she admired the make-up used in my transformation. She said I looked 80, in fact, she also said I looked like a "hip granny". I'll take that!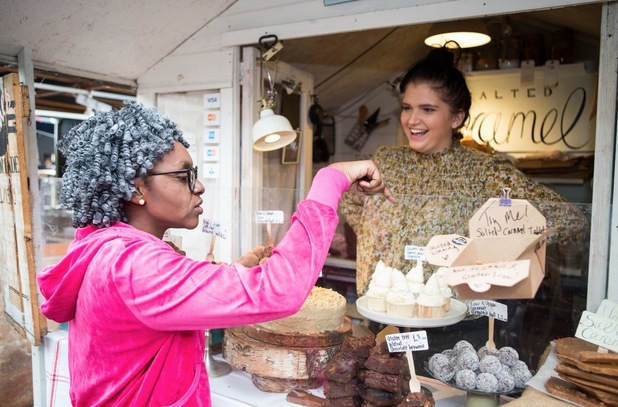 Surprisingly, all in all, I only got a few stares. In fact, as I was heading back into the studio, one girl passed me, did a double take, and said, "You look amazing by the way".
Had my cover been blown?
As I got back into the studio, the lovely Thiago took my make-up off and I was back to being me again!
Mission:
Accomplished.
Spy is out now on Digital HD, Blu-ray and DVDTry Reveal's digital edition on iPhone & iPad. Subscribe now & never miss an issue!