We're now in December which means Christmas shopping is in full swing! We've already brought you some of our picks for the girls in your life, and now it's time for the men!
1. Rolling Stones Exhibition Tickets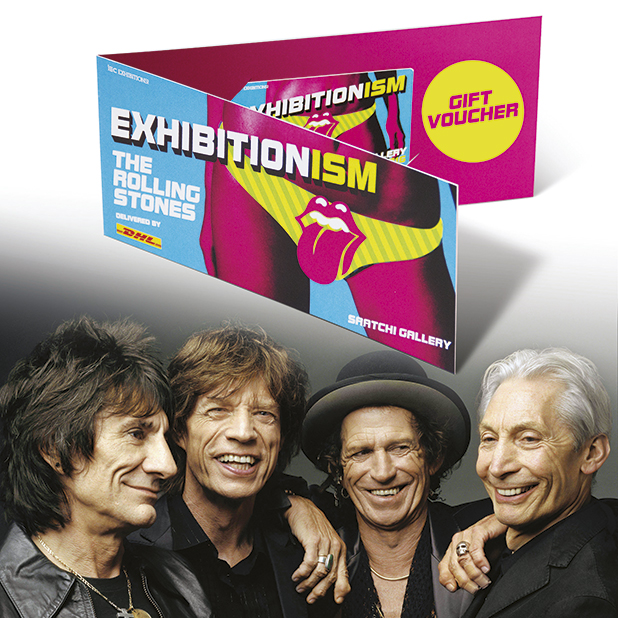 If the men in your life are rock 'n' roll fans this is a pretty cool gift: the first ever Rolling Stones exhibition opens in April at London's Saatchi Gallery and runs for three months. The two-floor exhibition fully endorsed by the band contains more than 500 original Rolling Stones artifacts including diaries, instruments, pictures, rare audio tracks and video, stage designs and costumes, as well as insight from several big names inspired by the iconic group.
Available: StoneExhibitionsm.com, Tickets from £25 for an adult
2. Morrisons Christmas Jumper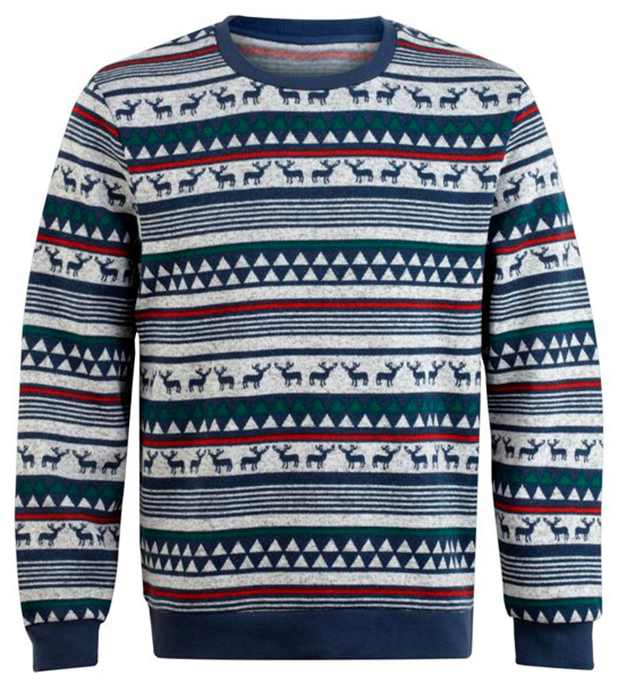 Everyone loves a warm Christmas jumper to snuggle up in on a cold winter's day, right? This Nutmeg Reindeer Stripes offering from Morrisons is both cosy and stylish. Love it!
Available: Morrisons, £12
3. Mous Musicase Phone Cover with Headphones
If the man in your life has a tendency to get his headphones all tangled up this could be the perfect gift! This phone cover comes with a place for headphones to be securely fastened in the back so you can unwind and rewind depending on usage. It's available for iPhone 5, 5S, 6 and 6S and comes with or without headphones.
Available: Mous.co, from £19.99 (without headphones)
4. Nando's Gift Card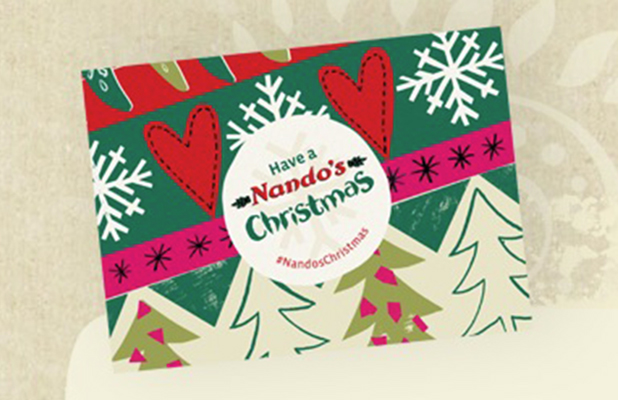 Give the gift of chicken this Christmas! A Nando's Christmas Gift Card will surely go down a treat with the peri-peri lovers in your life. Buy online or in store and once the lucky recipient has the gift, they can register the card online and check the balance. (And of course take you out for dinner some time!)
Available: Online or in Nando's restaurants, can be loaded with £5 to £100
5. Tens Sunglasses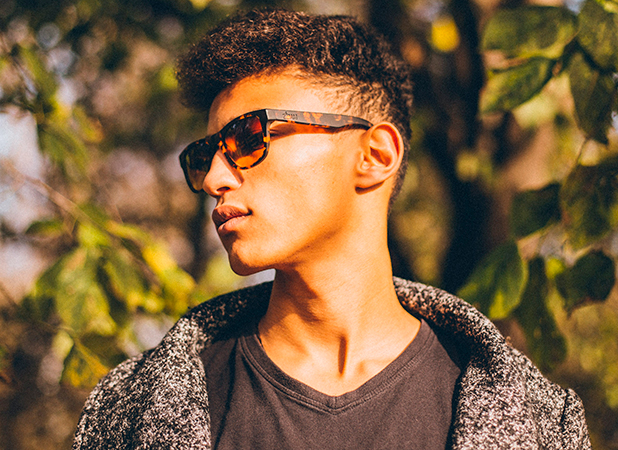 These were a celebrity favourite at Virgin Media's V Festival Louder Lounge earlier this year. The cool filtered lens transforms everyday dreariness into vivid, bright clarity and colour. Basically like putting a picture filter on your entire life! Perfect to warm up your man's winter while looking oh-so-stylish at the same time.
Available: Tenslife.com, £64
7. Top Gear Track Experience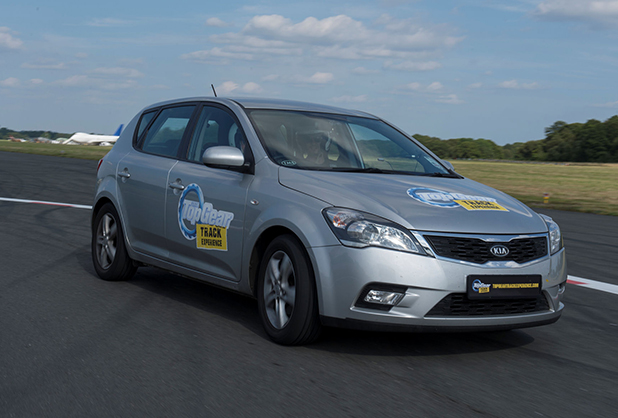 This is the perfect gift for the motor heads in your family: the chance to drive the actual Top Gear Test Track at Dunsfold Park in Surrey! There are various packages to choose from such as getting the opportunity to try and beat the Star in a Reasonably Priced Car record or going for a Hot Lap with The Stig! You could also try your hand at Off-Roading through a muddy assault course or getting behind the wheel of the Ariel Atom that has no roof, windscreen or doors!
Available: Top Gear Track Experience, from £60, depending on experience selected
9. Scribble Alarm Clock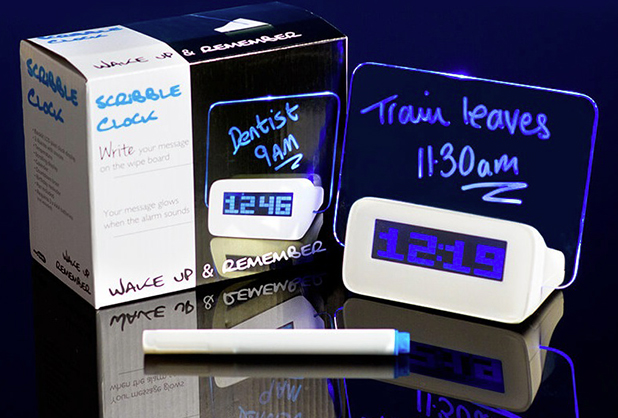 This alarm clock / memo board is pretty perfect for scribbling last minute notes before drifting off to sleep. Also for leaving your man a message when he's still snoozing and you've got an early start! As well as an erasable memo screen, the clock shows temperature, year, date and has a birthday reminder function! The message will glow when the alarm sounds reminding you what's happening that day.
Available: PrezzyBox, £12.95
9. Yellow Submarine Shower Radio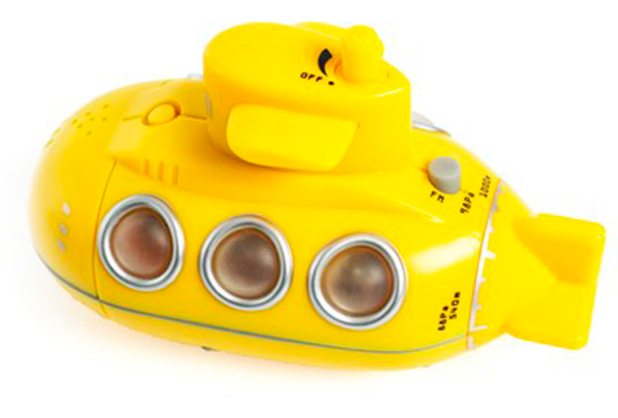 "We all live in a yellow submarine!" Sing along to your favourite tracks with this ridiculously cute Yellow Submarine Shower Radio. The water resistant (obvs!) AM/FM radio (which comes with batteries) will cheer up any bathroom!
Available: Musicroom, £14.95
10. Totes Reindeer Slipper Boots
These reindeer slippers look SO cosy! Perfect for cosy nights in by the fire and staying toasty during the cold winter months, these men's slippers look gorgeous and come in a gift box. (We may be tempted to borrow them every so often!)
Available: Totes, £20
11. Carlsberg-infused male grooming kit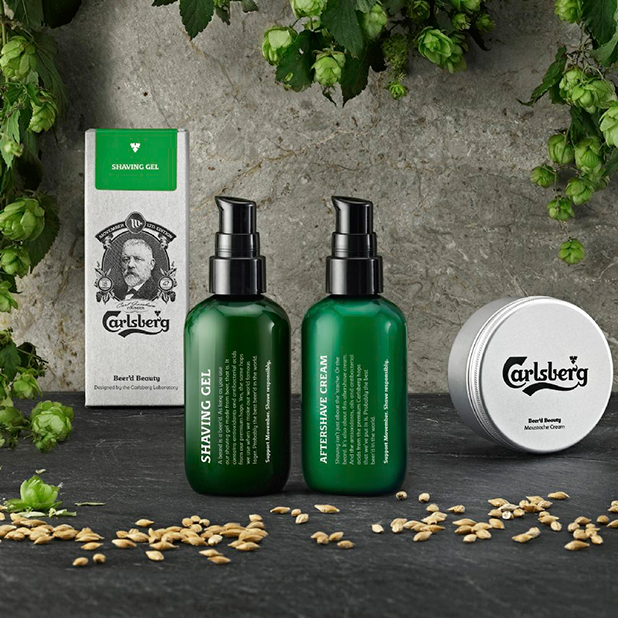 Stuck on what to buy the men in your life? (The over 18s ones, that is!) How about this Beer'd Beauty range from Carlsberg? It features aftershave cream, shaving gel and moustache cream all created using freeze-dried, powdered beer - which actually contains antioxidants, natural oils and antibacterial acids. All proceeds go to The Movember Foundation.
Available: findmeagift.co.uk, £40
12. Personalised calendar from PhotoBox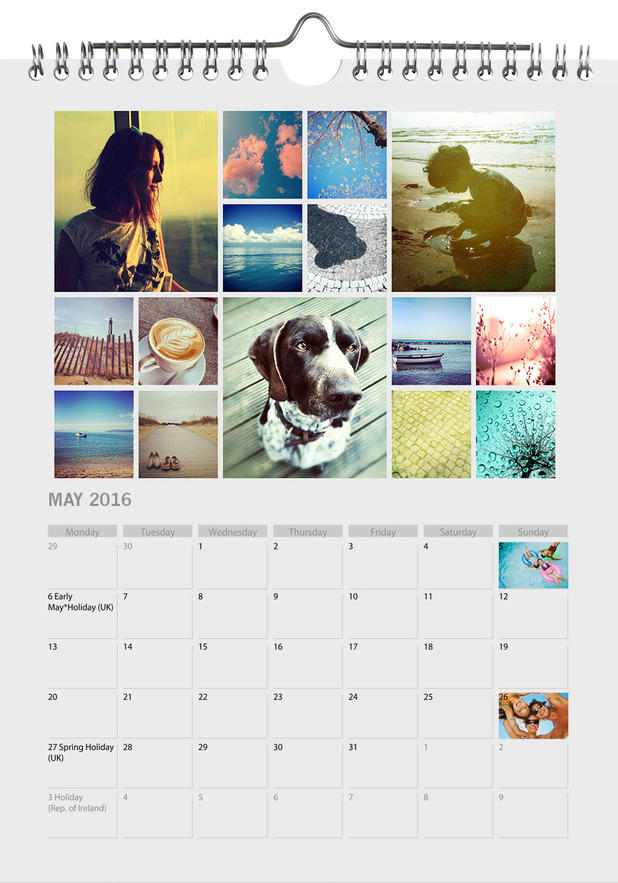 Calendar: Think ahead and create a year of memories. You may not have called as often as you could have this year and you may have sent birthday cards a bit late, so make it up to Mum, Dad and the grandparents with a pressie that will literally last all year. Pack all your favourite photos into a personalised calendar, with seven festive themes and a range of formats (including A3 and A4), giving everyone 365 reasons to smile.
Available,
photobox.co.uk
, from £22.
13. Christmas Jumper Colouring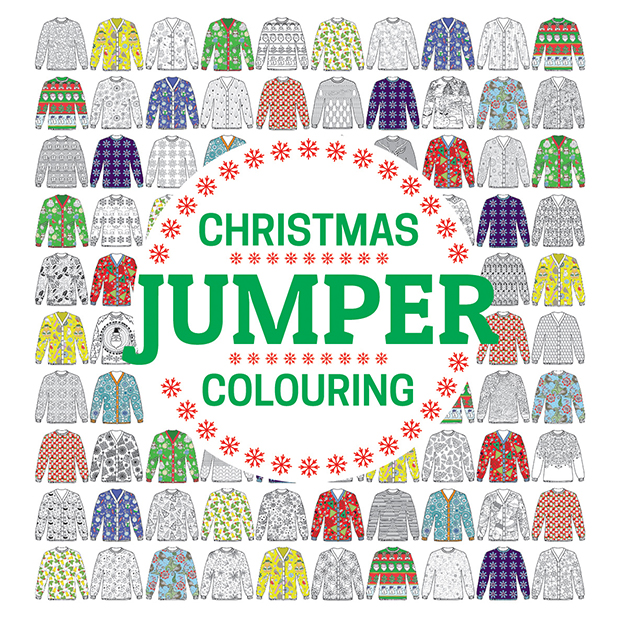 There's been a big craze for adult colouring lately as a way of relieving stress (and we all know there's bound to be some of that over the festive season.) This cute book contains 40 Christmas jumper designs to colour in. Make sure you stay between the lines!
Available, GMC Publications, £4.99
14. Personalised football book for your team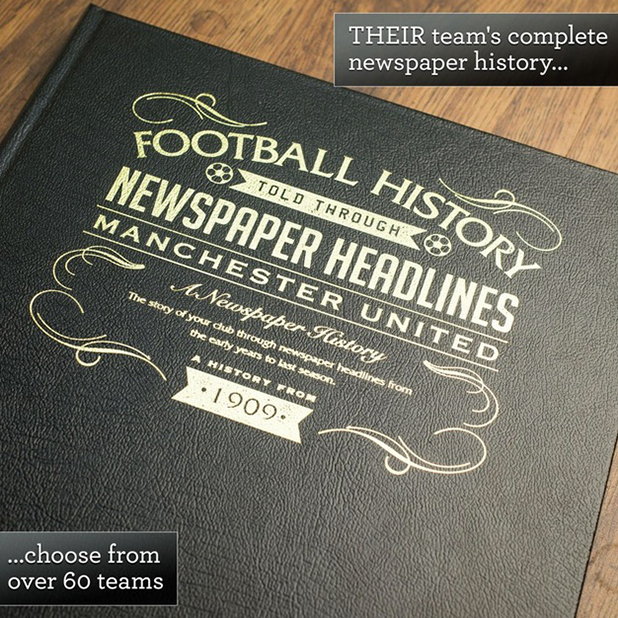 These smart looking books tell the story of your loved one's favourite club through newspaper headlines gathered from leading UK's papers over the years. They can relive all the major signings, managers, highs, lows and everything else in between thanks to this compilation of match reports, sensationalised rumours, front page headlines and boardroom drama.
Available: GettingPersonal.co.uk, from £39.99
15. Personalised Haig Club in partnership with David Beckham
Not only does this whiskey look amazing in its blue bottle, it's got the seal of approval from Becks himself! It's a single grain scotch whiskey that comes in three different sizes – 70cl, 35cl or 5cl – so it covers all budgets. You can have your loved one's name and a message engraved on the bottle. Drink responsibly!
Available: Haig Club, 70cl, with engraving and hip flask, £45