Food, glorious food! And drink! Oh how we love this time of year with all the tasty treats on offer. Here's our pick of the sweet, savoury, fizzy and alcoholic drinks to get you through Christmas.
Enjoy!
1. Milk & White Chocolate Cheese Board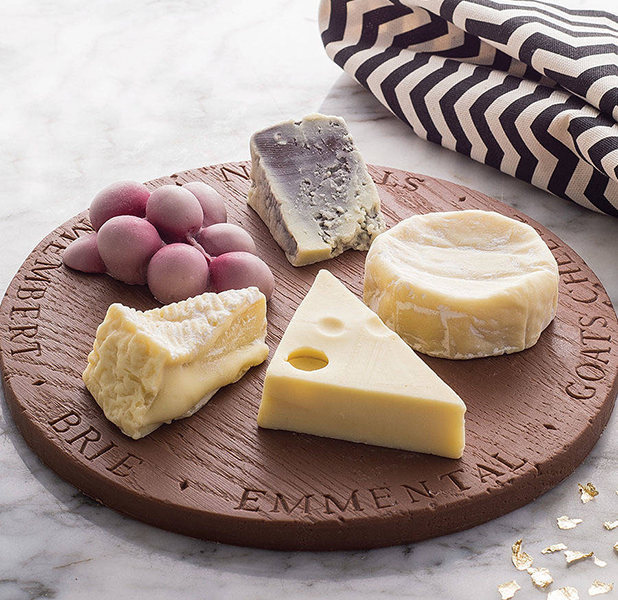 We love chocolate. We love cheese. Combing the two sounds like a pretty awesome idea to us! Choc on Choc has created some of the yummiest cheese out there in pure Belgian chocolate. They may look like Camembert, Brie, Cheddar and Stilton, but it's all delicious chocolate!
Available, notonthehighstreet.com, £30
2. A bottle of personalised Moët & Chandon champagne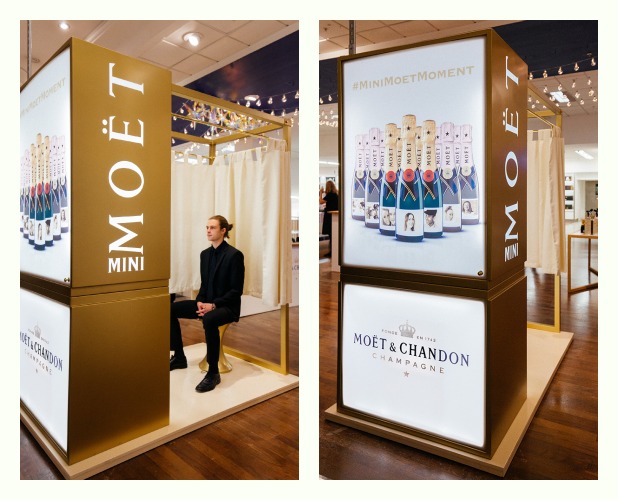 Selfridges and Moët & Chandon have teamed up to create a Christmas photoboot at their stores in London, Birmingham and Manchester. It's pretty simple: jump in the photobooth, take a picture, and watch as it's transferred to the label of your own mini Moët bottle! You can also upload pictures from your smartphone to surprise someone else with their own bottle.
Available, selfridges.com for details, from £16.99, over 18s only
3. Hotel Chocolat's Portly Penguins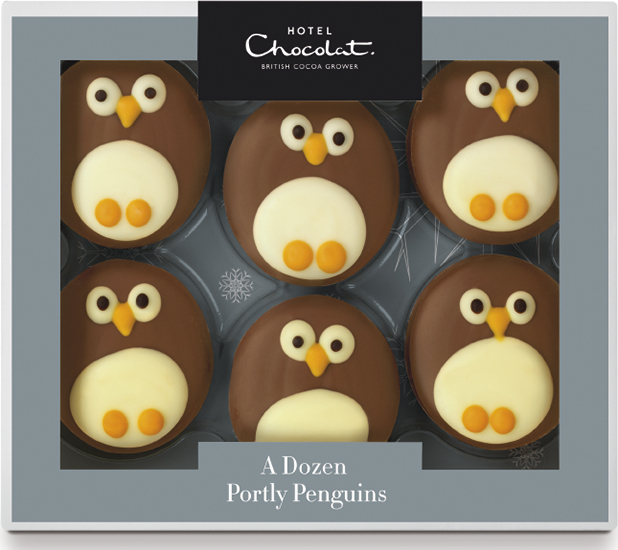 These are almost too cute to eat but we shall persevere! The cute plump penguins are made from 40% milk chocolate and decorated with white chocolate tummies. The perfect addition to a stocking or Christmas table.
Available: hotelchocolat.com, £7
4. McVitie's Personalised Christmas Biscuit Box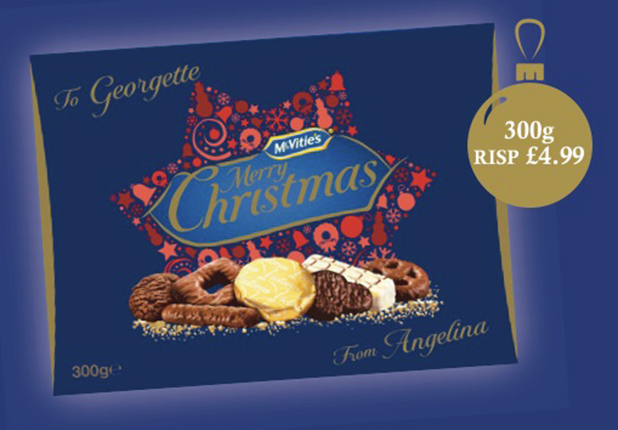 Sharing a box of biscuits around the fireplace is a Christmas tradition for many so we love Mc Vitie's personalised biccy box. You can add your own to and from messages to its iconic Victoria biscuit selection of milk, white and dark chocolate treats.
Available, mcvities.co.uk, £4.99
5. White Chocolate Igloo with Edible Penguins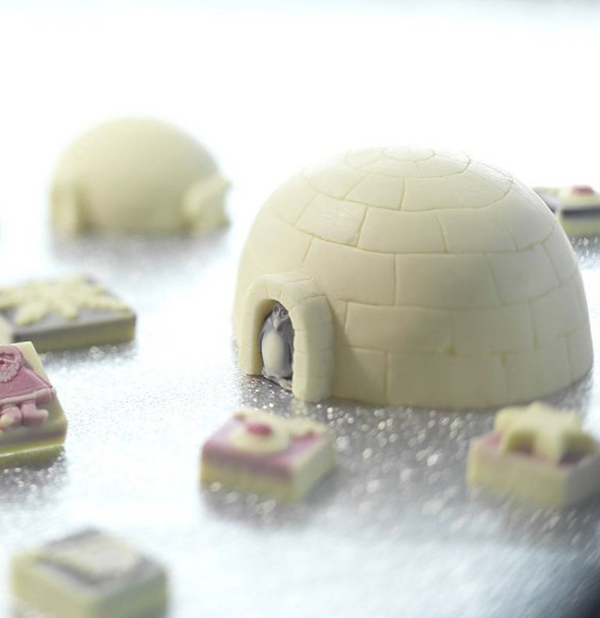 Exclusive to Lakeland, this Belgian chocolate treat is just ridiculously cute. It features a little white chocolate igloo complete with a flock of milk chocolate penguins inside. We can't handle the cuteness!
Available
,
ebay.co.uk, £7.95
6. Christmas Jumper Slab In A Box, £5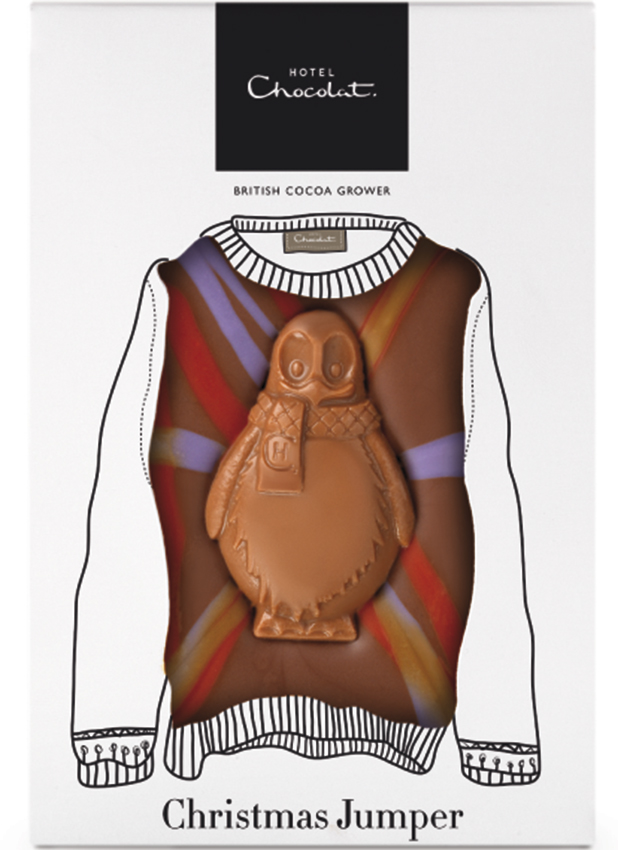 Have you got your Christmas jumper yet? At Christmas, the most outlandishly festive attire is considered mandatory, so we just had to make one! Our own version is crafted from deliciously smooth 40% milk chocolate and decorated with a solid caramel chocolate penguin.
Available: hotelchocolat.com, £5.
7. Dum Dum Doughnuts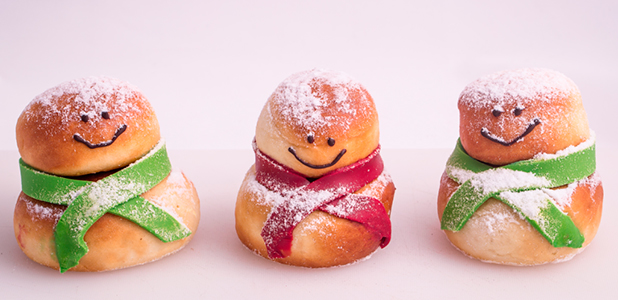 If you have a sweet tooth, these could be a fabulous addition to your Christmas dessert table. Pick up a limited edition Snowman treat or a Bailey's Yule Log, or head to the darkside with Christmas Domonuts. Made in collaboration with Domo, they are just ridiculously cute (even if they're meant to be scary!) Choose from Santa Domonut, Abominable Domonut and Rudolph the Red Nosed Domonut.
Available from all East London Dum Dum Doughnut stores until 31st December and online at dumdums.co.uk. From £2.
8. Harry Potter sweets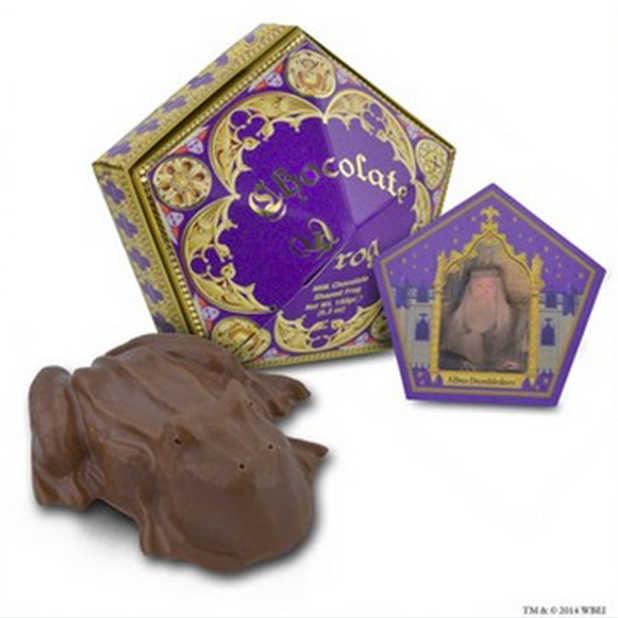 Who doesn't love Harry Potter? Particularly at this time of year! Now you can get the wizards in your life anything they want from the Hogwarts Express trolley. Chocolate Frog? No problem. Bertie Botts' Every Flavour Beans? You got it! As part of the Warner Bros Studio Tour, you can now get authentically packaged sweets as seen in the movies. Amazing!
Available, WB Studio Tour, £8.95 for a chocolate frog. Other prices vary.
9. Callier Super Premium Chocolate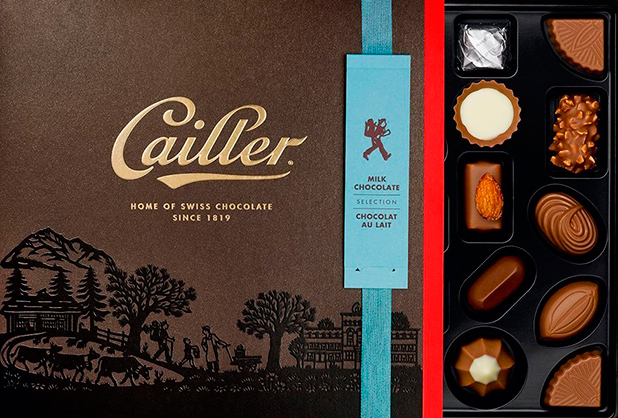 This super premium Swiss chocolate has only just been launched by Nestle in the UK and is definitely worth checking out. It's been made in Switzerland since 1819 and prides itself on a "uniquely creamy taste" which is combined with hazelnuts and almonds.
Available, Amazon.co.uk, £22.50 for a large 25-piece box.
10. Sea Salt Caramel Truffles & Chocolate Penguins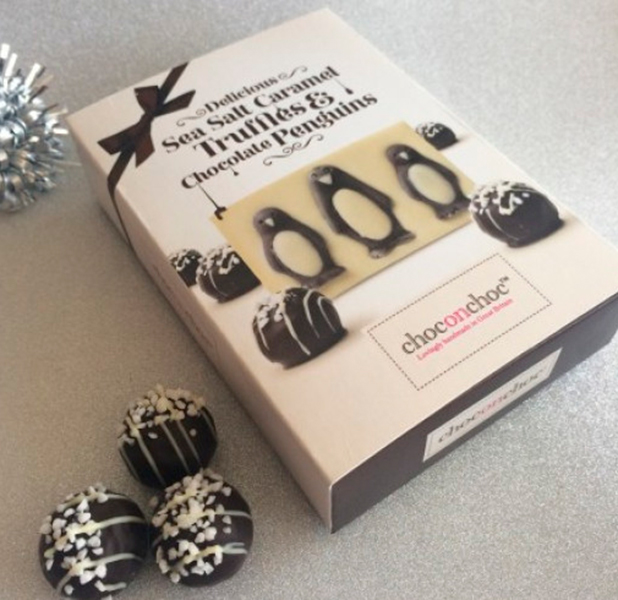 Just the name of this makes our mouths water! This indulgent treat by Choc On Choc contains six caramel truffles with a sea salt covering and a white chocolate bar with three dark chocolate penguins. Do we have to share?
Available, WickedUncle, £9.95
8. Starbucks' Christmas Blend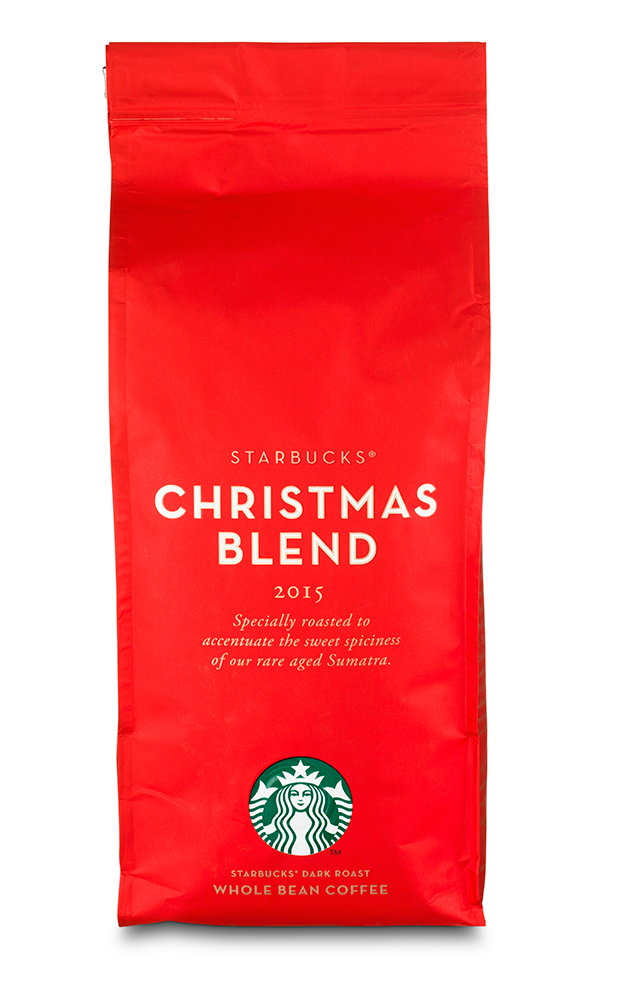 We know it's Christmas when the Red Cups, eggnog lattes and all that jazz appear. Now, you can enjoy the coffee shop's Christmas brew at home. It combines gorgeous caramelly and sweet flavours with the spiciness of rare aged Sumatra.
Available, starbucks.co.uk, £4.50
9. Coca-Cola Premium and Bow Ribbon Bottles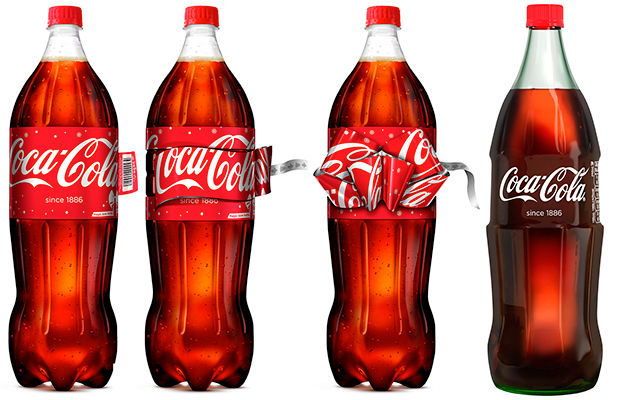 Holidays are coming! The Coca-Cola truck is a staple every festive season but this year the brand's kicked it up a gear with fancy new premium one litre glass bottles of Coca-Cola and Diet Coke to make your Christmas even more special. They're also offering limited edition 1.75 litre Christmas bow bottles which have a clever label that transforms into a bow if you pull it correctly.
Available, leading supermarkets and retailers, more info here
AND OUR FAVOURITE CLASSICS... What would Christmas be without them?!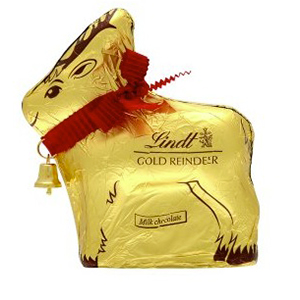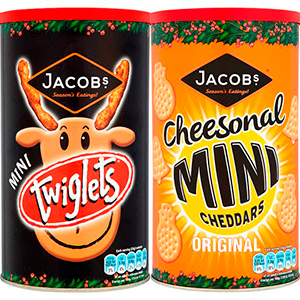 Who doesn't love a gold Lindt reindeer in their stocking? Not us! And what is a family gathering without tubs of Jacob's Mini Cheddars and Twiglets being passed around and devoured?!





Ah, Toblerone. A Christmas Classic. Always impossible to wrap though - the unique shape kind of gives the game away under the Christmas tree!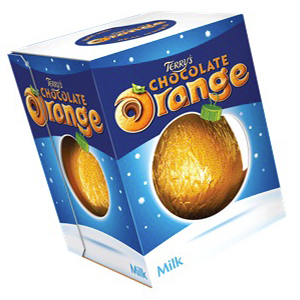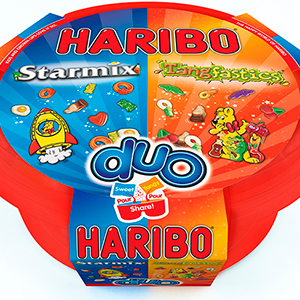 Terry's Chocolate Orange has been a Christmas staple for as long as we can remember. You can now get mini slices now and other flavours like honeycomb, but the original is still the best for us. As for Haribo, well, we all have that dilemma every so often: choose the tangy or original. This sharing bucket offers both!

Enjoy Christmas!