S Club Juniors. Come on, admit it, you were a fan too.
We all know what happened to Frankie Bridge (née Sandford) and Rochelle Humes (née Wiseman), but what about the rest of the gang?
WELL....I've been Instagram stalking the heck out of
Daisy Evans
(remember her, precocious with long blonde plaits?) and I'm obsessed!
Not only is she a WAG,
married to England footballer JonJo Shelvey
, she has a baby girl who is dressed head-to-toe in Burberry more days than not.
Seriously, the family is so nouveau riche it's INSANE!
Not only is baby Lola's wardrobe worth more than mine - not hard, I shop in Primark - she recently flew to Disneyland Paris...on a private jet!
And when this kid plays dress-up, only the best will do. As in, an
actual
Chanel handbag to carry her baby swag around in.
I. Love. It.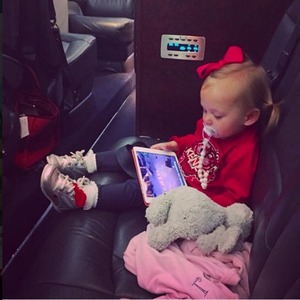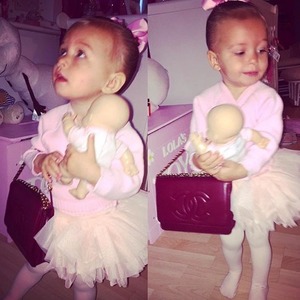 Sadly, there is no such luck for my dear daughter Molly.
Last week, we flew to Dublin to watch daddy take part in the marathon. By private jet? No. Daddy is not a professional footballer, therefore we flew Ryanair.
Hey ho! You can't have it all. Unless you're a Shelvey of course!
Did I mention their new sofa? It's A-MAZING.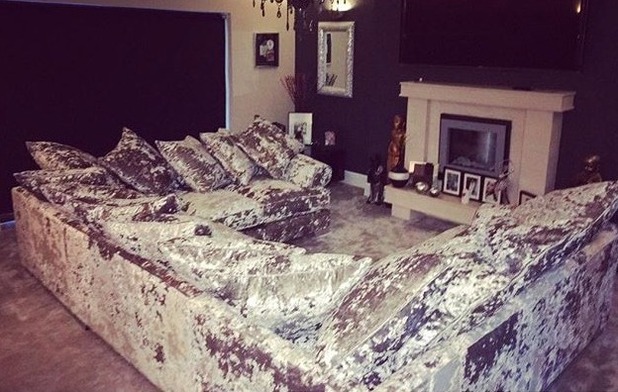 Meanwhile, in the last Mummy Blog, I asked
if any of you had ever carved a turnip instead of a pumpkin at Halloween, after Tamara Ecclestone treated daughter Sophia
to an entire pumpkin patch.
It seems I was not alone, as 43 per cent of you did!
No doubt the remaining 53 per cent were left thinking, "Say whaaaat?!".
This week, I want to know if you will admit to being an S Club Juniors fan. Back in the day, obvs!
Were you a fan of S Club Juniors? Answer in our poll!
YES! I'll 'fess up!
89.41%
No...I was too cool for them
10.59%