EastEnders, Corrie, Emmerdale, Hollyoaks: we take a look at tonight's top soap stories…
EastEnders, BBC1, 8pm
Ronnie and Mick cement the details of their plan to get rid of Dean tonight.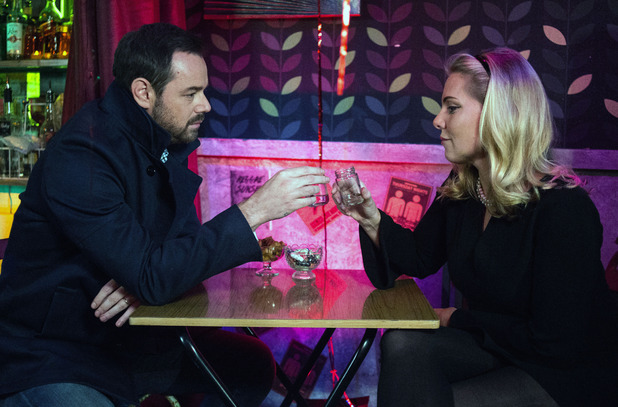 With Roxy and Amy conveniently away, Mick comes up with an idea to get Shirley and Buster out of the house, so Dean is home all alone. Will it give Ronnie the chance she needs to get Dean out of their lives for good?
Coronation Street, ITV, 7.30pm & 8.30pm
As Alya tries to deal with her shame, an angry Zeedan wants to punish Jason and lies in wait at the builders' yard.
When Jason returns, Zeedan suggests it's all his fault Alya had sex with him, but when Jason points out it was her idea, Zee sees red and punches Jase. In a rage he threatens to push Jason off the balcony.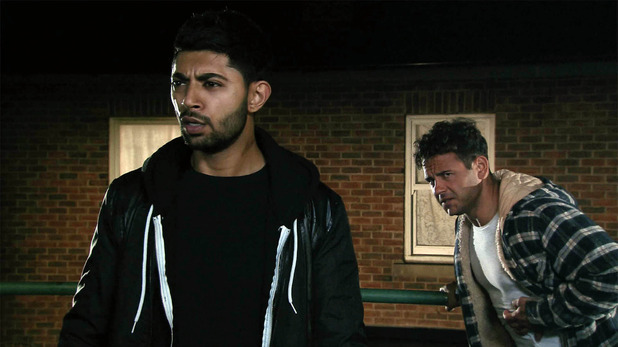 Alya and Eileen spot the commotion and rush to Jason's rescue, but Zeedan's disgusted with his sister when she admits she was to blame for the night of passion. Will Zeedan ever forgive her?
Emmerdale, ITV, 7pm
Jai is still lying where he fell in the graveyard, and when David and Leyla come across his body, they fear the worst.
As Priya is revealed as the factory workers' new boss, her excitement is short lived when the family get the news Jai is in hospital. As they rush to be by his side, Nikhil decides not to leave and goes to visit his brother too.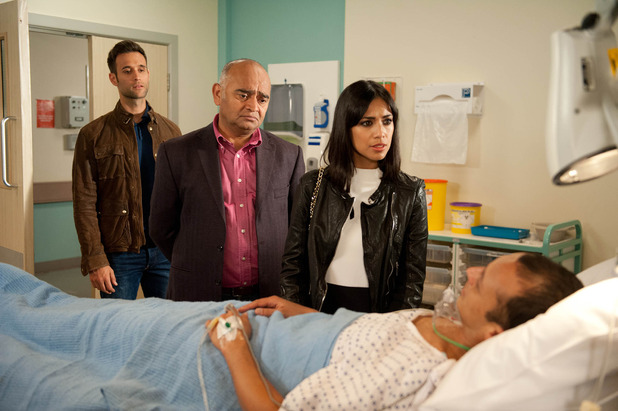 Jai's shocked to see him, but that soon turns to fury when Rishi tells Jai Nikhil's taking over the factory. Can the Sharmas pull together?
Hollyoaks, C4, 6.30pm
Sienna is determined to prove Maxine is cheating on Patrick with Darren, but he won't believe a word of what she's saying and insists Maxine loves him and is helping him to die.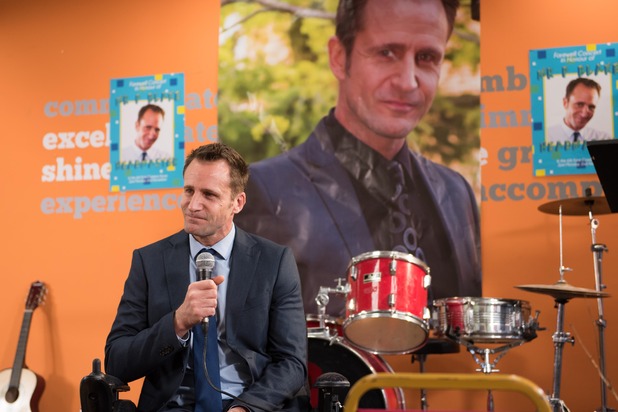 Patrick is left shocked later when he overhears Darren and Maxine talking and realises Sienna was telling the truth. He's furious, but keeps his temper in check and attends his tribute concert at the school.
Maxine is by his side as he thanks her for everything she's done, and Sienna is fuming. But later Patrick decides to deal with Maxine in his own way and sets about putting his plan into action…