The latest in The-Great-British-Bake-Off-inspired phenomenon is The Great Pottery Throw Down, presented by Sara Cox.
The search for a home potter begins with a challenge lasting four days in which the ten hopefuls must make stackable kitchen bowls from earthenware clay.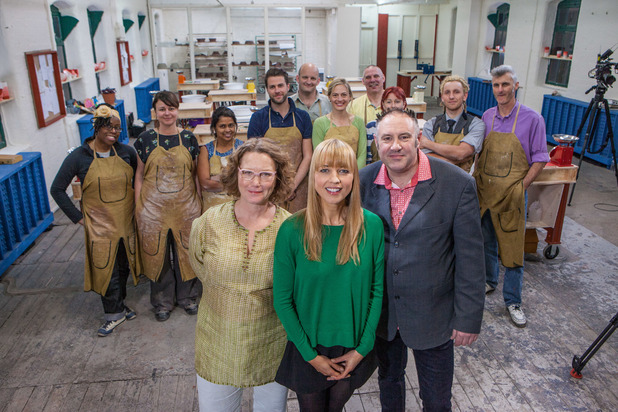 Judges Kate Malone and Keith Brymer Jones will watch their every move as the throw, trim and decorate.
In between waiting for their bowls to fire and dry, the potters must face other tests. There's the spot test – a chance to show off their technical ability against the clock, and the throw down – where they must throw as man eggs cups as they can in 20 minutes.
The Great Pottery Throw Down, BBC2, 9pm