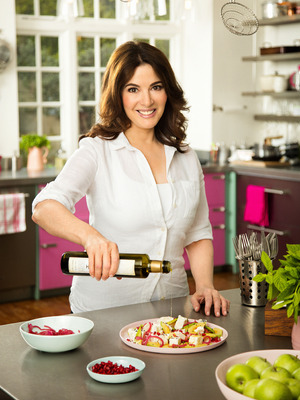 Simply Nigella is the latest cooking series from Nigella Lawson aiming to show us what and how we cook can make us feel better and more alive. Sounds good to us!
Packed with new recipes and tips designed to make out lives easier, Nigella will prove whatever the occasion food should always be pleasurable.
Tonight we can look forward to Nigella's favourite breakfast – a twist on avocado on toast, with radishes. There's also a deliciously different Thai noodle dish with cinnamon and prawns, a laid-back family supper of lamb ribs, and a speedy feta and avocado salad.
She hasn't forgotten pudding either as the sweet treat comes in the form of a beautifully simple apricot and almond cake.
Simply Nigella, BBC2, 8.30pm