EastEnders, Corrie, Emmerdale, Hollyoaks: we take a look at tonight's top soap stories…
EastEnders, BBC1, 7.30pm
Stacey is concerned after hearing what Kush has said to Martin and tries to talk to Shabnam about moving too quickly with the wedding. Martin, meanwhile, talks to Kush who tries to play his actions down.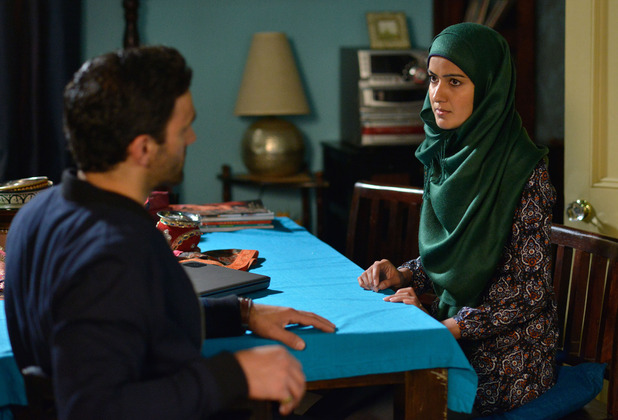 Both Martin and Stacey encourage their mates to talk to each other, and eventually Kush tells Shabs he knows what's really going on. As she refuses to talk about it or listen to what he has to say, he walks out. Will they get married?
Coronation Street, ITV, 8pm
Alya can't take the guilt when she finds out Jason's quit his job and Gary signed on the dotted line to take his share in the gym. When she finds out he's also asked Jason to be his best man she realises she has only one choice…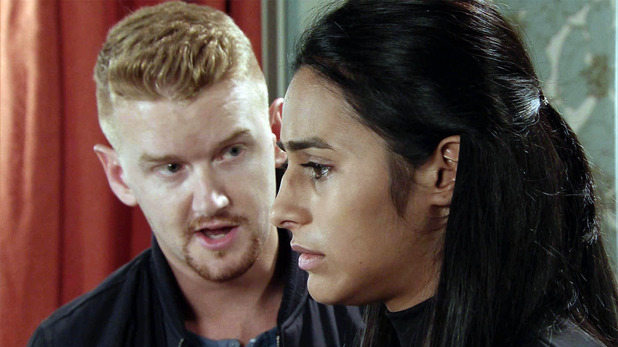 Taking Gary into No.6, she confesses she had sex with someone. Gary is floored, and trying to overcome his shock he demands she tell him who she slept with. Will Alya reveal it was Jason?
Emmerdale, ITV, 7pm
Belle is pleased when she finds out Kirin is going to Carly and Leyla's Halloween party, and dresses as a sexy zombie schoolgirl to impress him.
Zak warns her not to drink as it will interfere with her medication, but when Belle arrives at the party and sees Kirin laughing with Vanessa, her heart sinks and she starts downing the shots. As she makes a fool of herself, her behaviour is out of control and Kirin offers to take her home.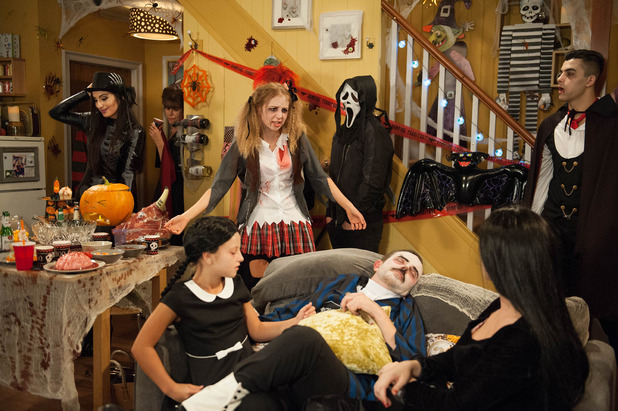 Belle refuses to leave with him and heads off alone. But Lachlan, who's brooding after also being thrown out of the party, follows her as she stumbles off. Is Belle in danger?
Hollyoaks, C4, 6.30pm
Patrick is introduced to his replacement at the school, Mrs St Claire, and he's annoyed to hear she'll be shadowing him for two months.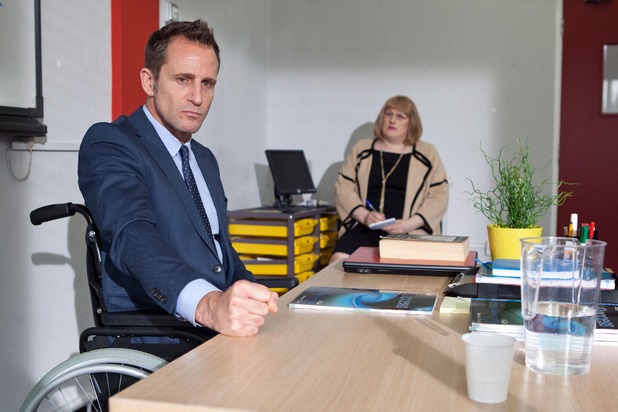 She goes with him to teach a class, but when she tries to take over, Patrick snaps. Mrs St Claire immediately gets on the phone to the board and to inform them of Patrick's outburst and the governors make her head teacher. How will Patrick take his dismissal?