It's finally here - the 24th James Bond film featuring standard Bond hottie Daniel Craig and his new adventures as the British spy in Spectre.
In line with most other Bond films, we prepared ourselves for a lengthy two-and-a-half hours, with a numb bum at the end of it. However, any pins and needles were easily forgotten about due to the constant action right from the beginning.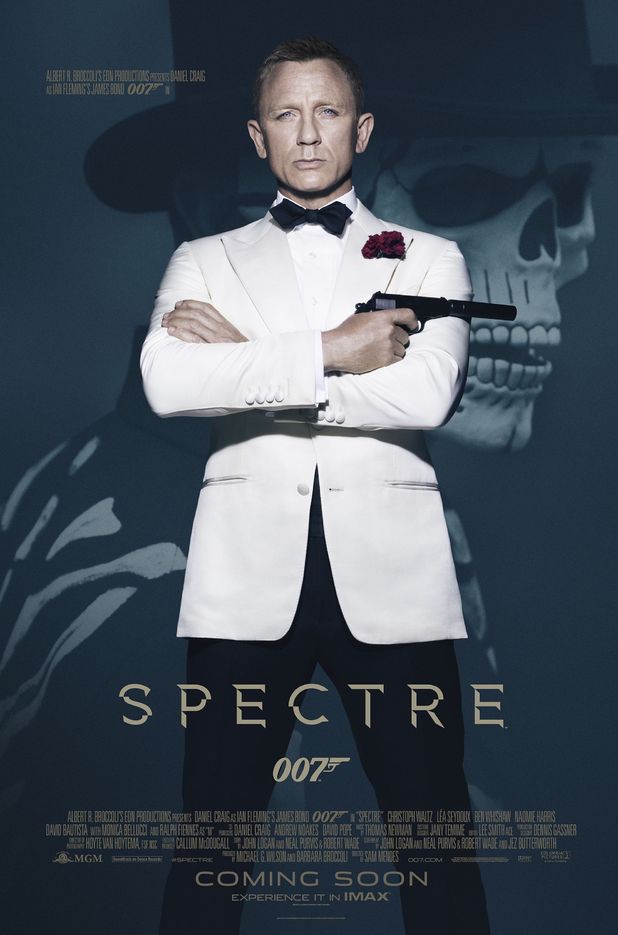 Set throughout Mexico's Day Of The Dead carnival, Bond begins as he means to go on; in a hotel room with a beautiful girl, before he says "I wont be long" as he makes his way over the rooftops to assassinate a villain.
A familiar face from Bond's past soon emerges from the grave to deliver instructions of an important mission, which leads him to a top secret meeting. During the film we witness the return of Miss Moneypenny (Naomie Harris) who
looked wonderful at the Spectre premiere by the way
along with cute nerdy newbie Q (Ben Whishaw) who helps to keep M in the dark about Bond's whereabouts and mission, as well as knowing how to hack almost anything.
The cinematography in
Spectre
is gorgeously filmed and lit in Rome, as well as in Austria when Bond encounters Mr White (Jesper Christensen) and promises to protect his beautiful daughter. Then comes Lea Seydoux as the innocent and elegant Madeleine Swann, aka, Bond Girl!
The film does what it says on the tin and tells the story through action. The girls, guns and vodka martini's are all there, the high-speed chases and nail biting fights are there - what more do you need?! Not forgetting the beautiful cars – the Aston Martin DB10 was created specifically for the film. 007, you can pick us up from work any day.
Daniel is somewhat awkward, rigid and robotic yet somehow so smooth and attractive at the same time. Bond remains cool, calm and collected in the face of danger, never really seeming too troubled or stressed by possibly getting killed at any second. Most importantly, he always looks the part in his tightly tailored suits...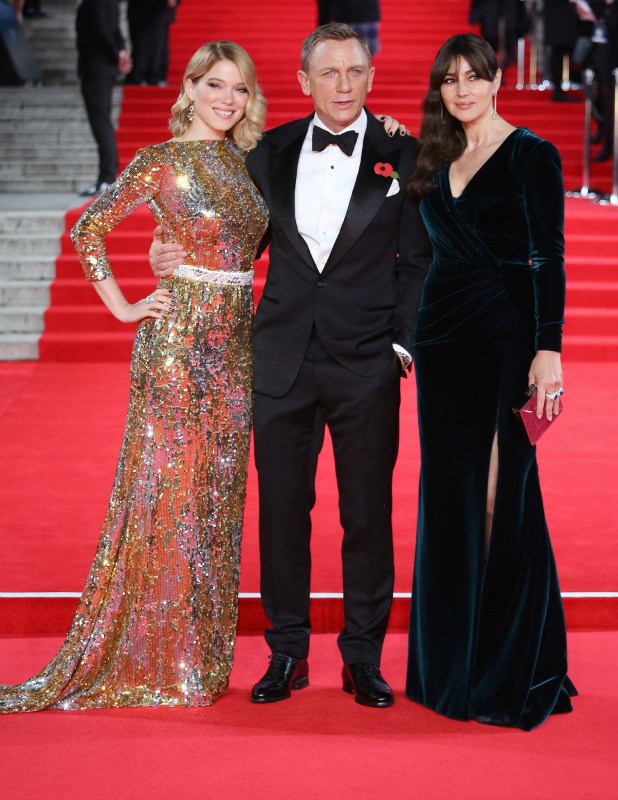 You expect so much from
Spectre
and when you watch it, you can't help but feel a tad unsatisfied. There were concerns about the sequel not living up to
Skyfall
's reputation, and there is some truth to this. The film may get confusing in parts (especially if you haven't seen the recent Bond films) and some characters aren't given as much screen time as we would have liked them to e.g. Moneypenny. However, Sam Mendes' second direction brought out things in
Spectre
that
Skyfall
did not.
We only really have one tiny complaint - where was the Daniel Craig's topless moment, like in
Casino Royale
? You could have given us ladies that at least! Overall, the plot isn't particularly credible (why does he never get shot? And how is he never even slightly hurt by all that fighting?!) but in a Bond film it doesn't really have to be. In our eyes, he is indestructible. He's a hero! We could all do with a James Bond in our lives.
Final word on Spectre? SPECTR-acular!

Try Reveal's digital edition on iPhone & iPad. Subscribe now & never miss an issue!