EastEnders, Emmerdale, Hollyoaks: we take a look at tonight's top soap stories…
EastEnders, BBC1, 7.30pm
An injured Phil refuses to open up to the Mitchells about where he's been and he's cagey about what's happened to him as Sharon tends to his wounds. Things take a turn when he collapses and is rushed to hospital.
Marsden arrives and tries to make him see how serious the situation is, but Phil insists he doesn't need her help. She leaves and Phil has a heart to heart with Sharon, but can they repair their marriage?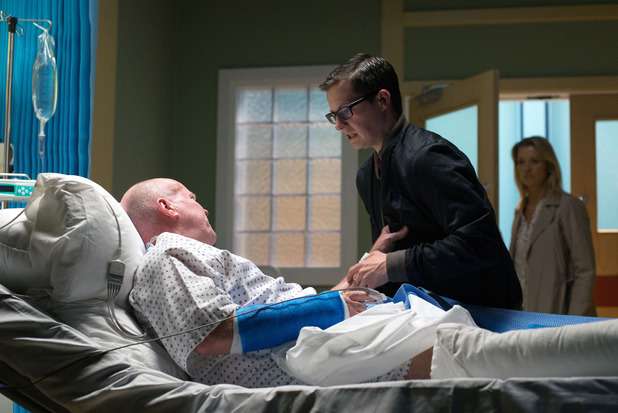 Ben later comes to visit his Phil and apologises to his dad for everything that's happened. Kathy then turns up and Phil forces her to leave. Ben is shocked to see how fragile his dad is and even more stunned with what Phil says next…
Emmerdale, ITV, 7pm
Pete panics when he comes round to realise he's hanging perilously over the edge of a high viaduct. Ross has him attached to a winch and releases it so Pete drops further down.
Ross soon pulls his brother back up and orders him to send a suicide message to James before throwing himself off the viaduct. An unstable Ross blames Pete for everything that's gone wrong in his life.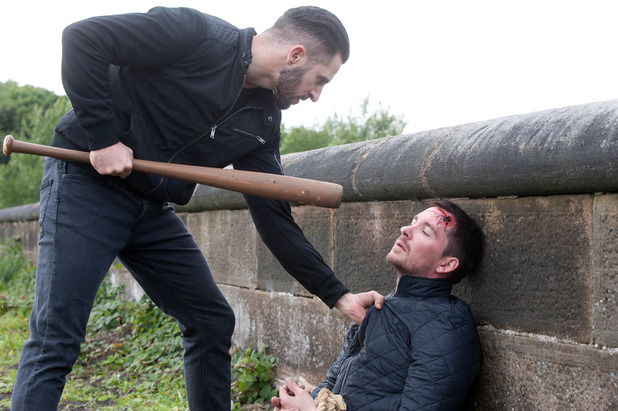 Pete apologises saying he loves Ross, and Ross is disconcerted when Pete starts typing the message and agrees to jump. Can Ross really go through with it?
Hollyoaks, C4, 6.30pm
Cameron is in court for killing Danny and Sam, but Leela is desperately trying to make sure her family don't find out she's written a victim impact statement to help Cameron get a lesser sentence.
But Ste and Tegan are determined to see Cameron get sent down and head to court. They're stunned when Cameron gets off with a two-year driving ban. Tegan punches Cam and heads off to find Leela, who's shocked that Cameron's free and goes to warn Peri.
But Peri has bumped into Cameron already at the hospital and, furious, she jumps into Nancy's car and starts to rev the engine, threatening to kill her dad. Will she go through with it?