EastEnders, Corrie, Emmerdale, Hollyoaks: we take a look at tonight's top soap stories…
EastEnders, BBC1, 8pm
Following Claudette's revelation about Les, Pam is desperate to get to the bottom of what's going on with her husband.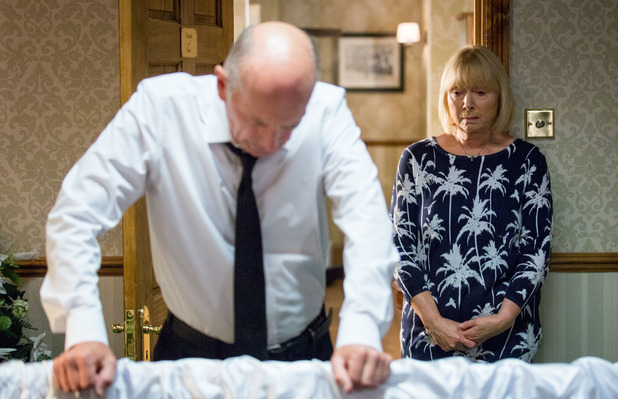 Billy returns to the Square and tells Les that Pam is behaving suspiciously, and the funeral director realises he has no choice but to come clean to his wife about everything. As the truth finally comes out, Pam's world unravels. Can she ever forgive Les?
Coronation Street, ITV, 7.30pm & 8.30pm
Callum's mother, Marion, turns up at the Platts' demanding info on her son's whereabouts. Kylie and Sarah struggle to conceal their guilt, but David goes on the attack and throws Marion out of their house.
When Billy later asks after Sarah, David realises his sister's been speaking to the local vicar. David drags Sarah into the Rovers back yard and goes mad at her for blabbing. Turning dark, he tells Sarah he and Kylie will tell the police it was her that killed Callum and forced them to cover for her if she speaks to anyone else.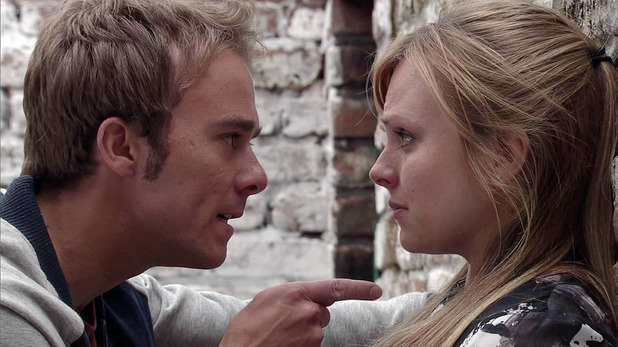 Freaked out Sarah agrees to keep quiet and goes along with David's plan to send her back to Milan. But with Bethany refusing to go, what tactics will David employ next to get them both to go?
Emmerdale, ITV, 7pm
Chas is convinced Robert's shooter is still out there and is now targeting her after they smashed up the pub. Cain goes to visit Aaron in prison in the hope he can bring Chas some good news to cheer her up.
But he's shocked to see Aaron is a broken man and even more worried when Aaron alludes to killing himself. Cain returns to the village and is stunned to find Chas in the pub being attacked by Diane who suggests she smashed the pub up herself.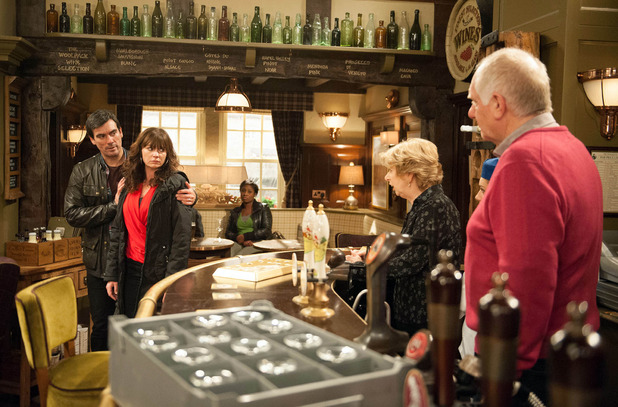 Cain leads his sister out of the Woolpack, but she breaks down when she hears Aaron has been charged. Feeling the pressure, can Cain save his family?
Hollyoaks, C4, 6.30pm
Tony declares Hollyoaks Pride open with a fanfare of fireworks, fancy dress and a nautical theme. As he loves being centre of the action, he has no idea Harry and Ste have snuck off for some alone time.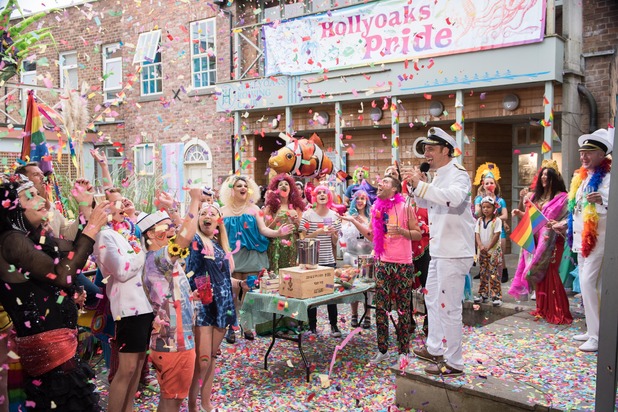 Meanwhile, John Paul has realised he's still in love with ex-husband Ste, but is preoccupied with looking for Harry to talk about the school investigation. However, it's not long before he comes across Harry and Ste together, will he tell Tony the truth about their affair?