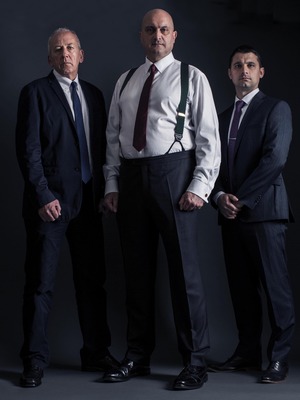 It's the dramatic final episode of Hunted as the four remaining fugitives must reach a pre-arranged extraction point to evade capture once and for all.
But the hunters know they now have only seven days to catch their prey, so they're ramping up their efforts to find them.
Stephen and Martin have so far avoided detection by travelling along canal towpaths and communicating to their loved ones by cloaking their presence on the internet, but when they use a cashpoint, they ping onto the hunters' radar. Have they made a fatal mistake?
Meanwhile, Emily and Lauren have got spooked and gone their separate ways. But are they stronger apart – or should they have stuck together?
Hunted, C4, 9pm