EastEnders, Emmerdale, Hollyoaks: we take a look at tonight's top soap stories…
EastEnders, BBC1, 7.30pm
Shabnam and Kush attempt to start moving on with their lives by dismantling Zaair's cot, but it's hard and emotional for them both.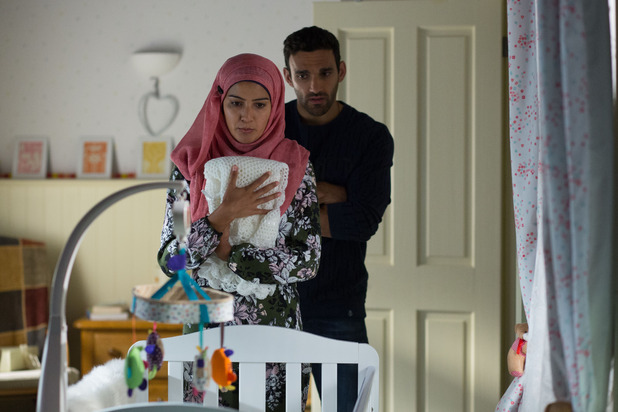 However, after spotting Jade arriving at the Carters' for a visit, Shabnam tells Kush she's worried for Jade and wants her little girl back with her so she can take care of her.
Kush isn't keen on the idea, thinking Shabnam is doing it to replace Zaair and it's too soon after his death. Shabs denies it and later tells the social worker she wants Jade to live with her. How will Kush react?
Emmerdale, ITV, 7pm & 8pm
Pete is given a voucher to go motorbike scrambling and Andy wants to go with him, desperate to vent his anger.
When they arrive, Andy isn't interested as the instructor tries to give them a safety talk and, ignoring him, tears off on his motorbike. Pete urgently chases after him down a winding track, but when Andy reaches a restricted track with a steep drop, he stops suddenly.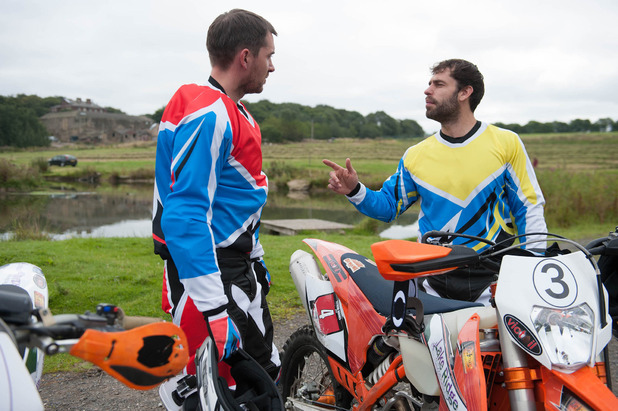 With Pete in hot pursuit, will Andy warn him? Or is he about to put Pete's life at risk and let him go over the edge?
Hollyoaks, C4, 6.30pm
Ben prepares himself for Carly's funeral supported by Sienna, but she's also worried the day will break a guilty Nico.
As Carly's hearse arrives in the village, so does Ben's ex-wife Sadie, causing Sienna and Nico to bubble over with jealousy. It looks like they have nothing to worry about when Ben lashes out at Sadie, not wanting her there after she treated Carly so badly.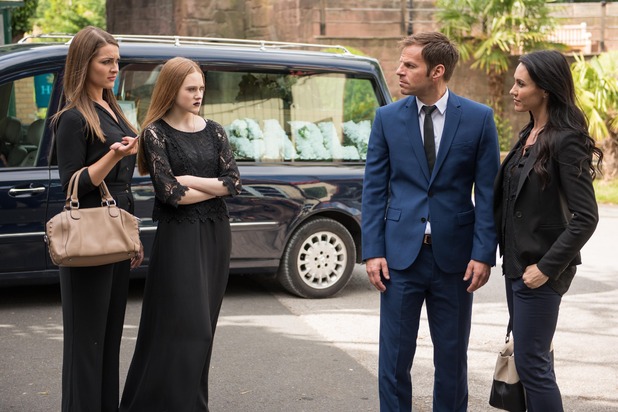 But Sadie persists and later at the Dog, she follows Sienna into the bathroom and insists she's getting Ben back. When Ben agrees to move away with Sadie to be with his sons, Sienna is devastated and dumps him.
Furious at her mother for letting Ben leave them, Nico locks Sienna in the bedroom at home. She then sets the sofa on fire, unaware Patrick and Maxine are asleep in the next room. Will she kill her whole family?
For exclusive competitions and amazing prizes visit Reveal's Facebook page NOW!