EastEnders, Emmerdale, Hollyoaks: we take a look at tonight's top soap stories…
EastEnders, BBC1, 7.30pm
Mick tells Linda about Lee's depression, but when Lee overhears that they're talking about him, he insists there's nothing to worry about and he's fine.
He goes off to serve customers in the pub, but Linda pursues it and manages to get her son alone later on. She encourages him to open up to her and eventually he confides in her about his feelings. But will he start taking his medication?
Emmerdale, ITV, 7pm
Zak is determined to get Cain to recognise Kyle in his life, but it seems Zak doesn't have to get involved when a near-accident sees Kyle's life in danger.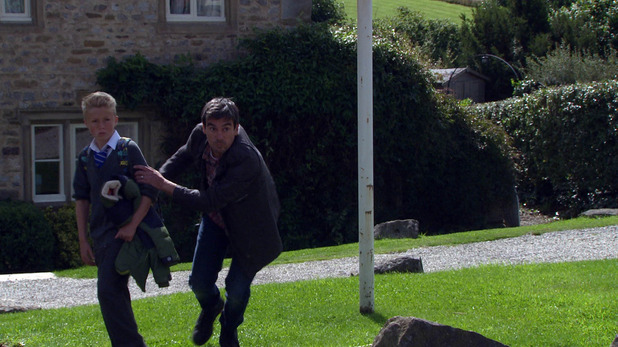 A car is swerving towards the little lad, and without thinking Cain leaps to his son's defence. Moira takes it as a good sign and she makes it clear she wants to have a relationship with Kyle, but an annoyed Cain insists he doesn't want to know. Will he ever accept the boy as his own?
Hollyoaks, C4, 6.30pm
Cindy is horrified when she finds out Holly has collapsed after taking drugs, and been rushed to hospital. She sits by her daughter's bedside, but Holly's distress is all too much and Cindy heads into the nurses' locker room to clear her head.
She has to hide when Celine comes in, but when the cost is clear, Cindy makes her escape, and accidentally sends the lockers crashing to the floor. She's confused when the contents fall out revealing newspaper cuttings and pictures of the Gloved Hand Killer's victims. Will she realise there's a killer on the loose?