Corrie, Emmerdale, Hollyoaks: we take a look at tonight's top soap stories…
Coronation Street, ITV, 7.30pm
Fiz and Tyrone go to the hospital for Hope's test results and are devastated to learn their little girl has a cancer called neuroblastoma and will require chemotherapy.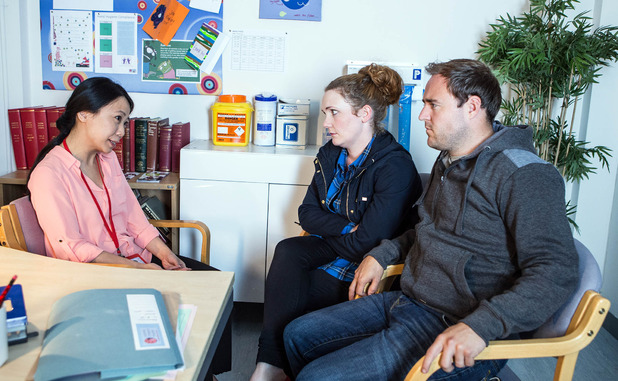 Aidan agrees to give Fiz the time off work so she can be with Hope during the treatment, but regrets he can't pay her. But Hope's told Fiz and Tyrone she wants to go to go to Lapland for Christmas and Ty's gone ahead and booked it. How will Fiz react when she finds out?
Emmerdale, ITV, 7pm
Chrissie is panicked after Chas dropped her in it and tells Rakesh Pollard could corroborate her whereabouts on the night of the shooting, but she has little hope he'll help her.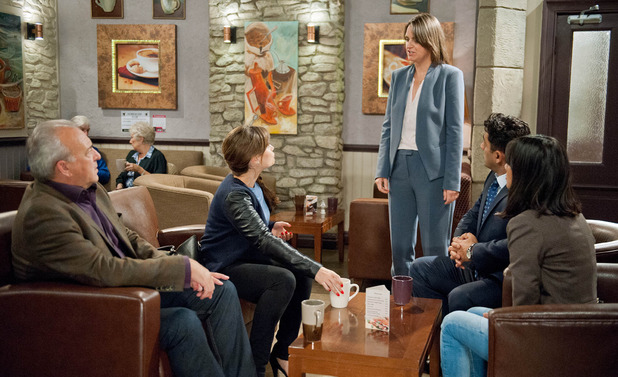 It looks like she's right when Chrissie is in the cafe and is stunned to be arrested. Will Pollard come forward to free her?
Hollyoaks, C4, 6.30pm
Tegan is desperate for Diane to believe she wasn't poisoning her, but Diane doesn't want to listen. Knowing he's the one really behind it, Scott tries to help Tegan and takes Rose to see her.
But as overjoyed as she is to see her little girl, Tegan is heartbroken when Rose doesn't recognise her as her mum. When she later gets home to see Leela and Ziggy working things out, Tegan realises she's lost everything. How will she cope?