Scott Robinson
is definitely up there with my fave celeb dads,
as he is totally hands on
, and this latest picture proves just why.
5ive star Scott and his lovely wife Kerry are proud parents to sons Brennan and Kavan, and twin daughters Bobbi-Rayne and Kaydi-Rose, and this week they all headed to the beach for a bit of family fun.
Seriously, how CUTE is this photo?!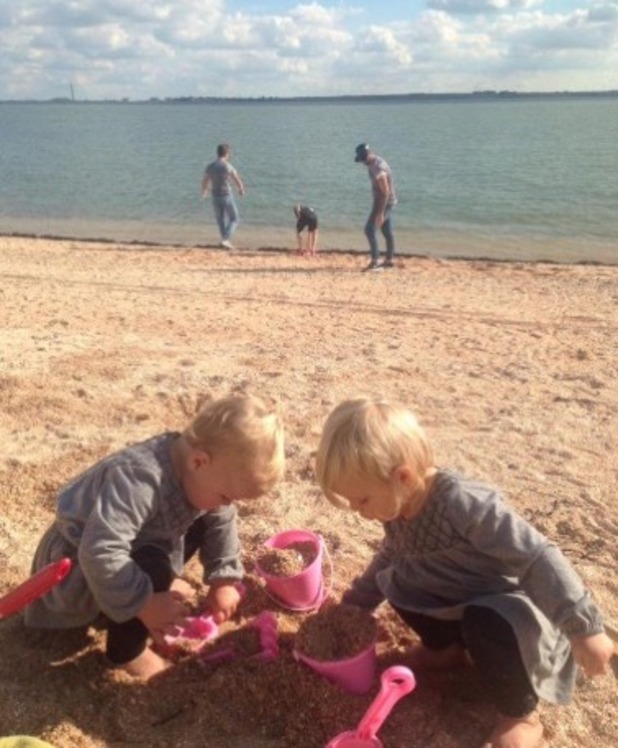 Scott makes parenting look a doddle. Earlier this summer, my hubby and I took our daughter Molly to the seaside and jeez, the sheer load of paraphernalia was enough to stock an aisle of Mothercare.
There was the UV sun tent, picnic blanket, milk, bibs, spades.... By the time we'd set up, it was time to go home again.
Scott's photo looks so chilled it's hard to believe their day trip wasn't the result of precision military planning. I mean, the older boys aside, they have TWINS! But you know what they say, behind every great man - and camera lens, it seems - is a great woman, eh Kerry?!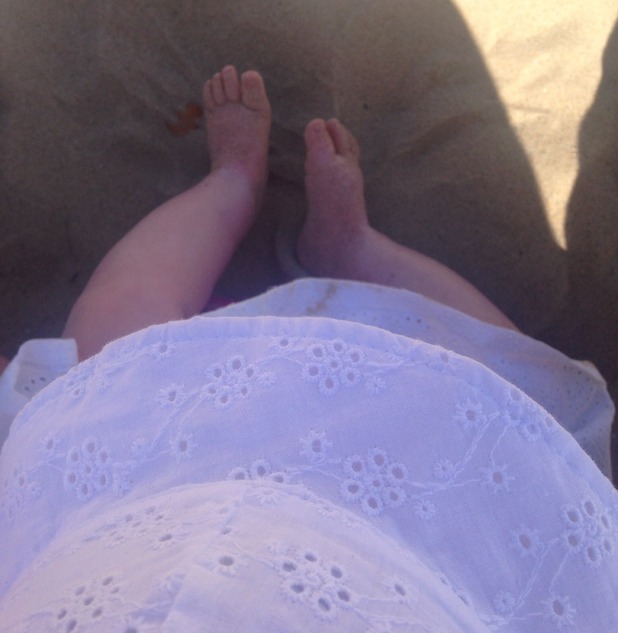 Meanwhile, as mentioned last week,
I recently attended a verrrrry long weaning course
to show me how to feed my baby actual food.
Well, the time came and I opted for slop. Apple slop to be precise, and she lapped it up. Despite the current 'thing' being Baby Led Weaning, I just couldn't bring myself to hand her a spring onion and let her get on with it #sorrynotsorry.
Funnily enough, it appears I'm not alone.
Last week, I asked how you weaned your little one and just 5 per cent said you did Baby Led, compared to 37 per cent who stuck to traditional purées. But it seems I shouldn't rule out handing my daughter some finger food, as 58 per cent of you did a bit of both.
Sounds like a plan to me, although I might steer clear of whole chicken legs. The six-month-old tot in the NHS weaning video last week was attempting to devour one, but my Molly is not a caveman...
Would you like twins like Scott and Kerry? Answer in our poll!
YES! Double the fun!
64.00%
No...one at a time is about as much as I could handle!
20.00%
I have twins - and it's ace!
16.00%