Farewell, Callum Logan. Weatherfield's bad boy got his comeuppance during Coronation Street's live episode on Wednesday night.
Played by actor
Sean Ward
, viewers were on the edge of their seats as Callum attacked Sarah at No 8 before Kylie dealt him a blow to the head with a wrench, killing him instantly.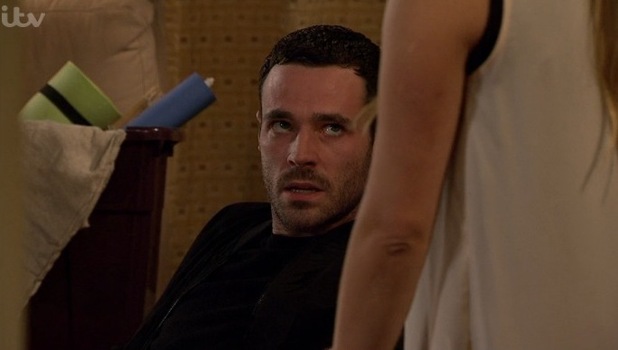 With David soon arriving at the house, it wasn't long before he and Kylie decided to hide Callum's body in the garage manhole.
Sean has said his exit from the ITV soap is "bittersweet" but after playing a central role on the soap for a year, where he gave the Platts hell and caused havoc among the Weatherfield residents, it was inevitable. Sean reveals more about his exit in this Q&A...
Do you think viewers will be shocked by this twist?!
"I hope it was a big shock, I really do. You want viewers to have a reaction to it, so I hope they were shocked and that it was unexpected. Some people might be gutted to see the end of him but some might be glad to see the back of him and both are positive reactions to the character. It means he's made a mark. It's exciting for everyone involved, so we have all been excited and nervous about how everyone will react on the night."
How did you react when you were told Callum was going to be killed?
"I got called up to a meeting with Stuart Blackburn, the producer. I thought I was in trouble! Then as soon as I walked into the room Stuart looked at me and said, "I'm going to tell you straight away,­ I'm going to kill him!" I was excited. Initially I didn't feel that upset. Just before the meeting I had started to think that they were maybe going to try and turn Callum good, and I really didn't want that because he's not got it in him to be good! So I knew that realistically if he continued being as bad as he was at the time, then eventually he would have to go. I was realistic about it. That excites me as an actor, and it's important to stay true to the character."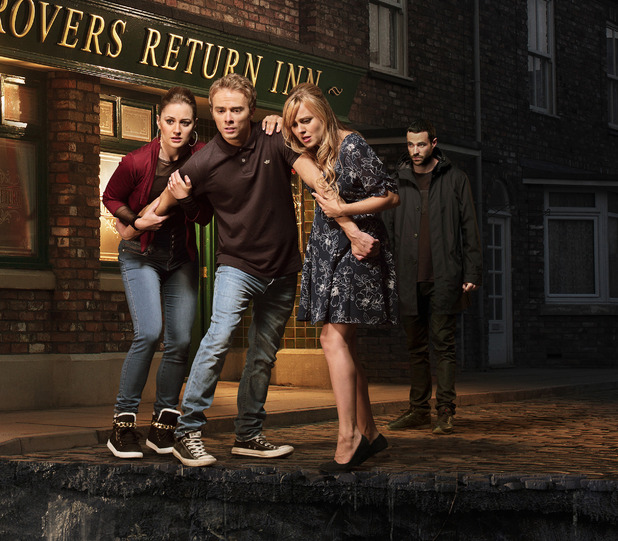 How hard was it to keep this storyline secret?
"For me it was quite easy. I didn't tell anyone apart from my immediate family. Even though I had known a while that I would be leaving, I decided not to audition for other parts whilst still here as I didn't want to be seen. I didn't want to risk anybody knowing that I was leaving in case this led to people guessing Callum's fate! It also means I can now go into auditions as me, as a blank canvas, without Callum still knocking around!"
How did it feel being so central to the show for the entire year you were on it?
"I never ever expected it. It's been the craziest year of my life and also the best year of my life...I've learnt the most I've ever learned and I've had to grow up a lot. I've waited a long time for this so in a way I was ready for it, but in the same breath nothing can prepare you for being on
Coronation Street
and for playing the bad boy. To then be part of the live and go out in this way feels like I'm a part of making history, which is amazing and such an honour."
Did you enjoy playing an evil character?
"Yes, definitely. I think the writers really got behind Callum, which was amazing. They have told me how much they have enjoyed writing for him, which is an amazing thing to hear. He's dark but he's had some great one liners as well, which is great because so has Jack's character David, so they've really bounced off one another. I've loved it. It's been phenomenal playing Callum, it really has, and in his last few weeks on screen he was throwing the net out across Weatherfield by causing trouble for more and more people, which I really enjoyed playing out."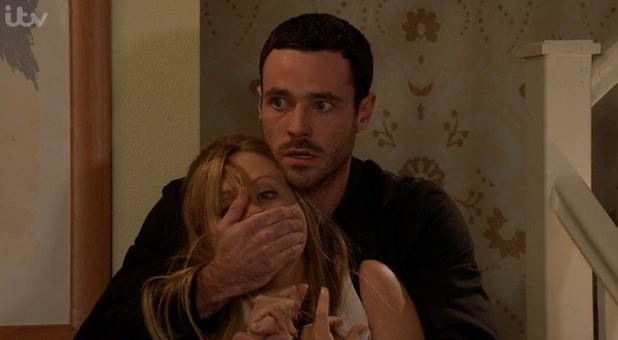 What's the dream post Corrie?
"I would just love to continue acting and to continue to grow as a person as well as an actor. I've grown so much over this past year at
Corrie
, and long may that continue. If I can carry on acting then I'll be a very happy man."
Any final words?
"Thank you so much to
Coronation Street
for the opportunity they've given me to play Callum for this past year, and also thank you to ITV for allowing me to be part of their 60th Birthday. ITV gave me my very first TV job years ago,
Ireland at War
, so it's been amazing to work for them again on such a massive show."
Try Reveal's digital edition on iPhone & iPad. Subscribe now & never miss an issue!