Leaving Laos behind, we jumped on trains, buses and boats to reach our next destination, Thailand. Having experienced the northern area way back in April, this time we visited the southern islands and were joined by two visitors – Siobhan, my sister, and her friend, Danielle.
Starting off with the trio of Lower Gulf islands, our first stop was Koh Samui, which is one of the biggest and most developed islands. We stayed at the lively Chaweng Beach – an area that is packed with hotels, restaurants and stalls selling every kind of fake designer bag you can imagine.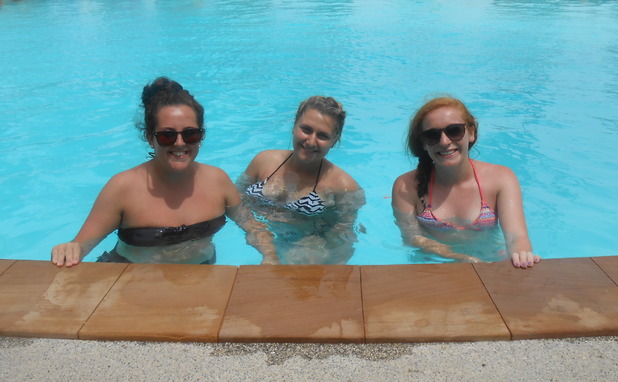 During the day we topped up our tans on the beach, while at night time we headed to the likes of
Ark Bar
and
Green Mango
to party. It was clear to see that tourism has significantly changed the island, with the likes of McDonald's, Starbucks and KFC all popping up – at times it was even hard to find somewhere serving Thai food.
After two days we hopped on a boat to reach Koh Phangan. Hosting the world-famous
Full Moon Party
, this island gets packed out with thousands of people each time a party is scheduled. Due to its popularity, many hotels/hostel nearby to Haad Rin beach - where the party is held – have a policy where you must stay a minimum of five nights.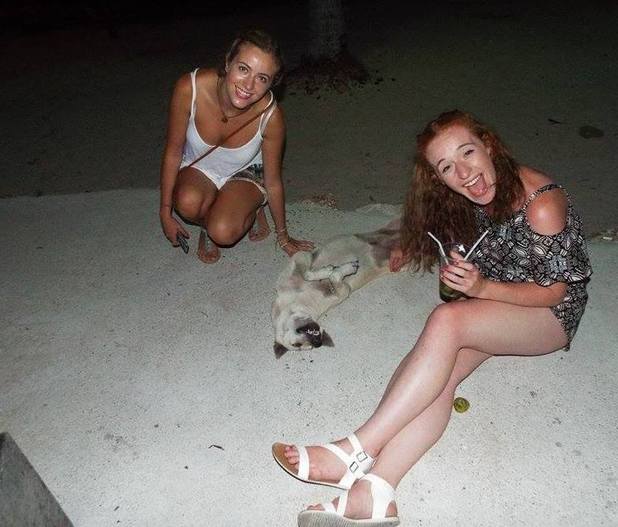 Due to this, we found ourselves spending a lot longer than we would have wanted on Koh Phangan. However, our hostel,
The Beach Village Backpackers
, was well worth the stay. Located on the delightful Baan Tai Beach, this backpacker-friendly establishment has a pool, two bars and cute beach huts to sleep in.
We arrived to Koh Phangan a few days before the Full Moon and attended several warm up parties that the island puts on. Highlights included a Waterfall Party and even a Jungle Party, where DJs played tunes to the crowd in the depths of the jungle – pretty different from our usual Saturday night out back at home!
The Full Moon Party itself was great fun. After pre-drinking at our hostel and covering ourselves in UV paint, we took a tuk-tuk to Haad Rin where the action was taking place. Lined with bars, buckets of cocktails and fellow Full Moon party goers, we spent the night dancing and drinking until the sun came up.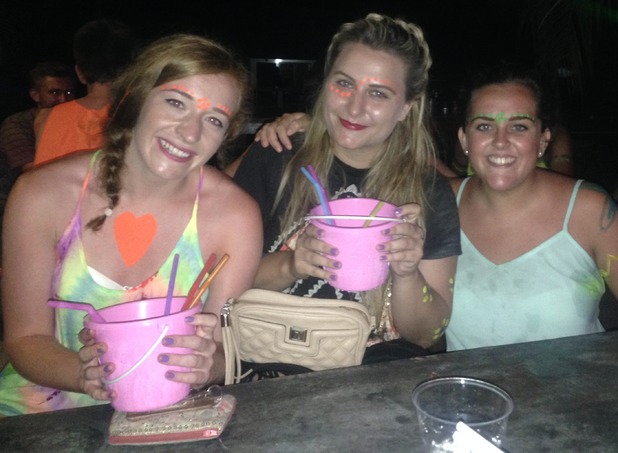 Our final stop of the Gulf trio was Koh Tao, a much smaller island compared to Samui and Phangan. Like a little slice of tropical paradise, this uber pretty island will steal your heart with its delightful beaches and breathtaking sunsets. It's also known for its amazing diving spots and is the perfect place to head if you fancy snorkelling or scuba diving.
We paid £14 for a day-long snorkelling trip where our guide took us to some of the best areas to spot multi-coloured fish and amazing coral. During the tour we were also taken to the absolutely beautiful Nang Yuan Island, which looks like something straight from a holiday brochure with its pristine white sand and sparkling blue water.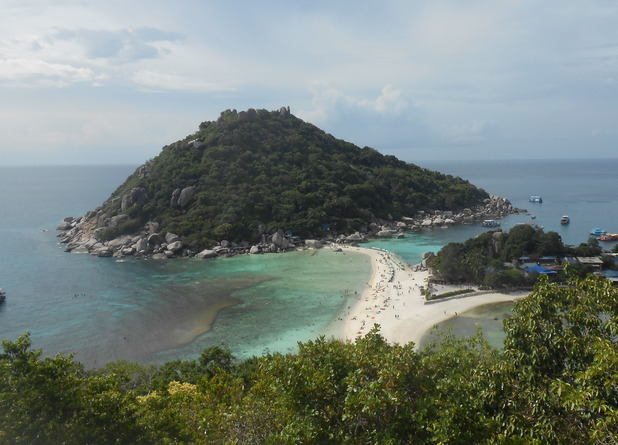 Koh Tao also has plenty of tasty food offerings including the delicious
995 Duck
that serves bowls of crispy duck and noodles for just £2. And if you fancy something Western, head to the Italian eatery
Porto Bello Bistro
for homemade pizza and fresh pasta; meanwhile
Los Pollos Hermanos
is a great place for chicken lovers – as well as sharing the same name as the famous chicken shop in
Breaking Bad
.
Next, we worked our way to the southern Andman Coast side of Thailand to check out Phi Phi. Another small but equally stunning island, Phi Phi is famed for its gorgeous surroundings and vibrant nightlife. The most popular thing to do is head to Maya Bay – aka the famous place where the film
The Beach
was shot.
We paid to jump on a long-tail boat, where we were taken to see the incredible Maya Bay – unfortunately there was no sign of Leo! The trip also took us to several spots in the ocean for a spot of snorkelling, as well as the famous Monkey Island - a small bay where families of wild monkeys live.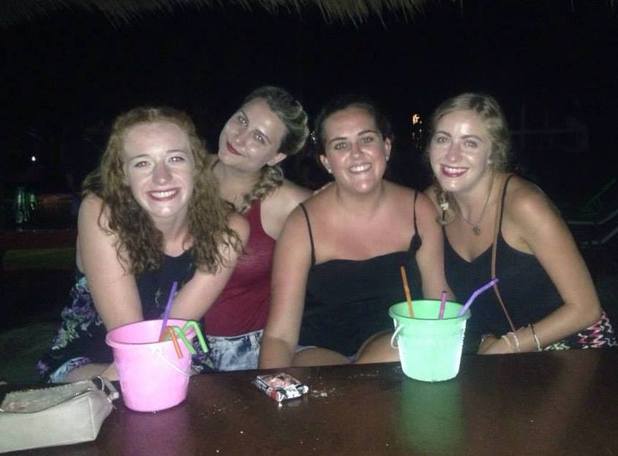 Phi-Phi's beach is bursting with an array of bustling bars and clubs that get into full swing once the sun sets. As well as drinking buckets and dancing on the sand, many of the bars put on impressive shows with fire dancers, who perform all sorts of crazy and daring moves.
Another must-do on this island is to climb right to the top of Phi-Phi's view point. It takes around thirty minutes to get to the top – and things can get pretty hard in the heat – but the spectacular view that you get at the end is well worth the hundreds of steps.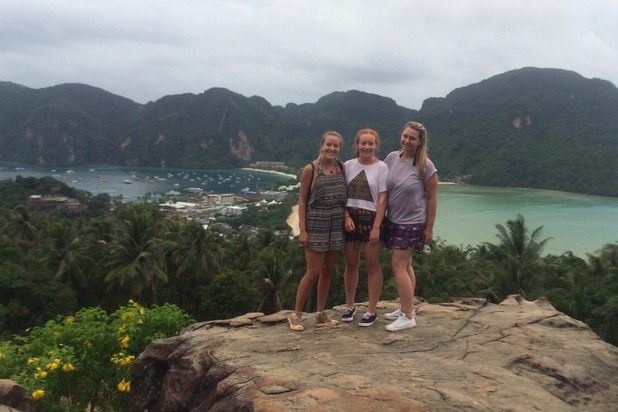 Our final stop in Thailand was Krabi. We stayed at the brilliant
Pak Up Hostel
, which set us back just £5 a night and had some of the comfiest bunk beds we've had on our trip so far.
For a glimpse of local life in Krabi, we took a ten-minute boat ride to the tiny Koh Klang Island and were greeted by lots of friendly residents as we strolled around this peaceful, rural area that's a million miles away from the likes of Phi-Phi and Samui.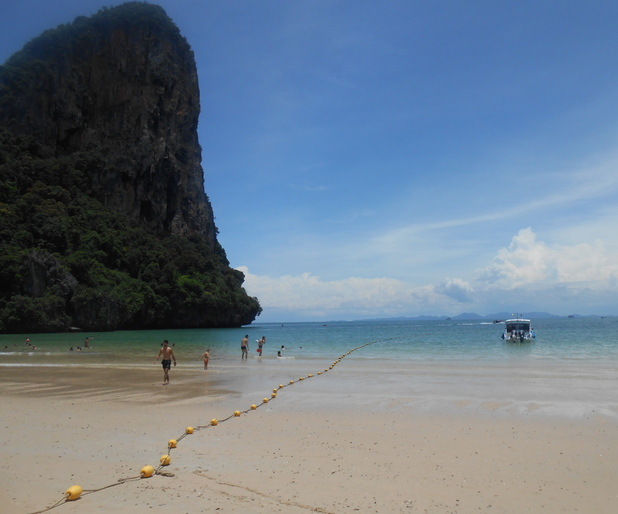 On another day we also rode a boat across to Railay Beach for a day of sunbathing and swimming. Complete with golden sands, aqua blue water and impressive limestone, this beautiful place was perfect for unwinding from all our island fun. It's also a big hit with rock climbers thanks to its array of cliffs and ledges – but we stuck to a hard day at the beach before the journey to our next country, Malaysia.
More from Kathryn's Travel Blog:1. Quitting our jobs to go travelling in South East Asia!2. Giant water fights and feeding elephants - what we did in Thailand3. Island hopping and temple tours - our first fortnight in Cambodia4. Kayaking along the Mekong River and cooking crab in Cambodia5. Visiting the Cu Chi tunnels and sand dunes - taking on Vietnam6. Exploring the Phong Nha Caves and cruising along Halong Bay
7. Surfing in Bali and swimming with turtles: two weeks in Indonesia
8. Trekking, tubing and temple visiting - a fortnight in Laos