EastEnders, Corrie, Emmerdale, Hollyoaks: we take a look at tonight's top soap stories…
EastEnders, BBC1, 8pm
Phil is distracted when he receives a text from 'K' asking to meet him in the park. But Phil is caught off guard when it's actually Gavin that turns up to meet him.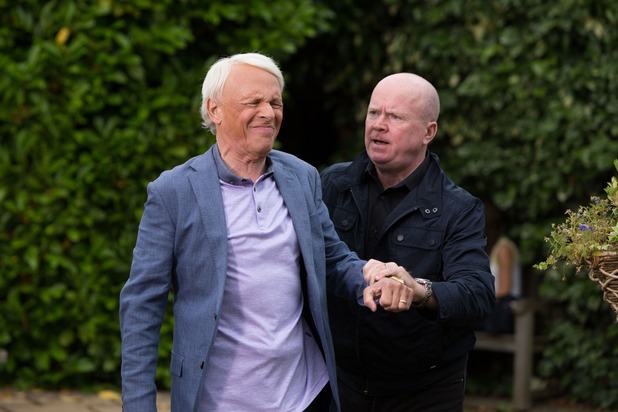 Gavin tells Phil what happened at St Pancras and Phil heads off, but he's stopped in his tracks when Tracey from the pub finds him and tells him she's had a call from Kathy. She hands him an address and they're overheard by Ronnie.
Phil and Ronnie head off to the hotel, but they're followed by Gavin. Ronnie manages to get the room number, but will they get to Kathy before Gavin does?
Coronation Street, ITV, 7.30pm & 8.30pm
Kylie is worried when she gets messages from the school saying Max is ill and they've contacted Callum to collect him. Meanwhile, Max is terrified when Cal and his mum pick him up from school.
Back at Callum's flat, Max doesn't want to talk to his dad and when Gemma arrives and tells Cal a man called Denton is after him, Callum loses his temper at Max. The lad snaps and tells his dad he doesn't want him as his dad any more.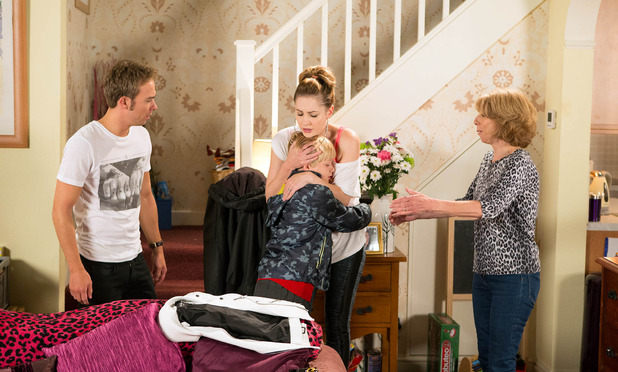 Knowing he's lost his son, Callum takes Max back to the Platts', but they're left shocked by his latest demand…
Emmerdale, ITV, 7pm
At the hospital, Vanessa and Kirin are stunned when the doctor tells her she's in premature labour and they're going to let it progress naturally.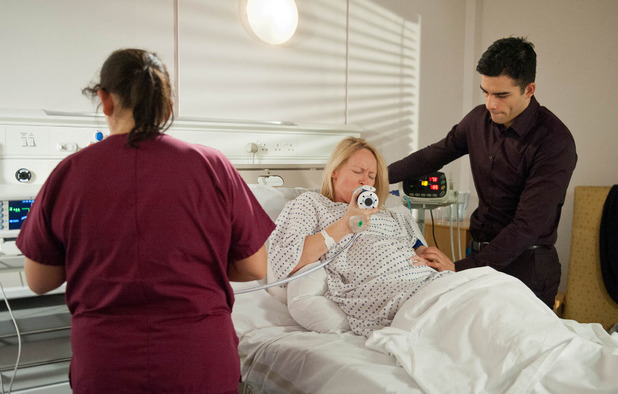 Vanessa tries not to panic and begs Kirin not to leave her as the midwife tries to reassure her when she's wheeled into the delivery suite. With the baby delivered safely, it's now touch and go as to whether the little one will pull through. How will Vanessa cope with the news?
Hollyoaks, C4, 6.30pm
Nico is annoyed Sienna is trying to keep her away from Ben, telling her mum Ben is like a dad to her.
When Sienna later returns home to find Nico with blood on her cheek, Nico boldly announces she did it to herself so she can tell Ben Sienna's been hurting her. Is Nico going off the rails?