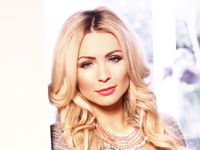 Former housemate Nicola McLean blogs all the latest Celebrity Big Brother action exclusively for Reveal.
I can't believe that after Jenna revealed she has a waxwork in Madame Tussauds, Farrah's first thought would be to ask how she can get one! Jenna replied that she didn't know: "They just called me!" she told a deluded Farrah, who then showed her ignorance by replying: "Oh should I just call them?" Ok, it is the Madame Tussauds in Vegas and let's be honest, I know what happens in Vegas stays in Vegas...but I still don't think they will be making a waxwork of Farrah anytime soon.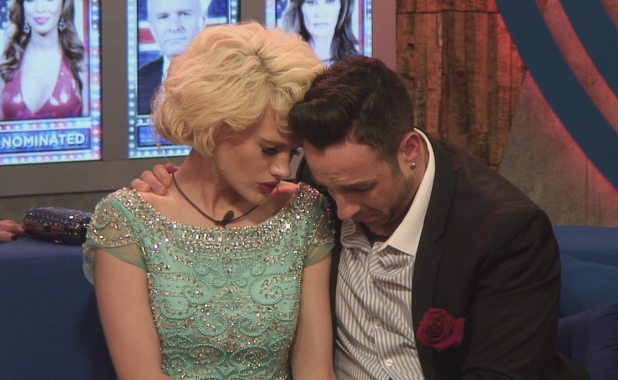 The Chloe and Stevi task was amazing and watching them play Mr and Mrs was fascinating. Their answers were clearly contrived and, in my opinion, when you are at the point where you don't know each other's favourite sexual position, that's the point you need to have more sex. I just don't believe these guys and I really want to...their romantic date in the garden was cute but apparently they "only have eyes for each other". Yes guys, we believe you - fakers!!!
Before Paul Burrell left, he tried to get out of Farrah her true feelings towards James. She would not admit to them, but us viewers aren't dumb. We can see a sexual chemistry! She called James a pig! And said her ex boyfriends had better six packs than him, which sums her up really...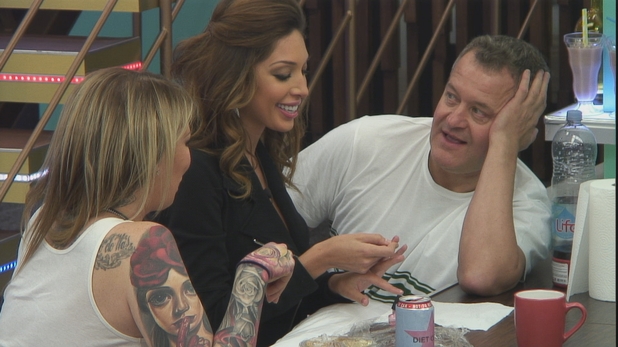 Jenna and Farrah trust Janice, but not Austin - that's a turn up for the books! The two feisty Americans had a huge problem with Austin's lack of patriotism, which showed when he didn't sit with them during the eviction. But why would he sit with these girls if he doesn't like them?!
Farrah showed no mercy when she turned her aggressive ways to the kind and funny Bobby Davro. She waded into a discussion he was having with ex porn star Jenna, shouting: "All you do is talk about your wife - but you cheat on her with your f*****g girlfriend because you're such a f*****g b*****d. Go f**k yourself. You're a failure to Britain, b***h!" According to Farrah's warped mind, Bobby's life actually sounds more interesting that the Celebrity Big Brother house! He kept his cool of course, telling the loud-mouthed American she had let herself down!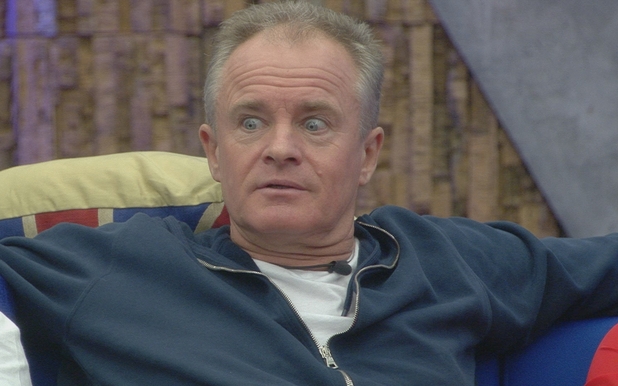 Natasha's patience is also wearing thin and we heard her tell Big Bro she would like to punch her (please do, Tash)
This girl [Farrah] is like watching that former prostitute Helen Wood all over again. She's so hateful of herself that she has to hate everyone else. It's not even entertaining. Let me in there to tell her some home truths!
CBB continues tonight at 9pm on C5