Danielle Jonas
showed off a rather impressive six pack last week while on holiday with baby daughter Alena Rose and, I must admit, I have a girl crush!
Danielle, wife of Jonas Brother Kevin, was sporting a teeny monochrome bikini as she clutched her daughter on her hip during the family vay-cay, making it hard to believe she gave birth 18 months ago.
Let's face it, most of us (me), didn't look like that before childbirth, so my chances of looking like that afterwards are pretty slim...excuse the pun.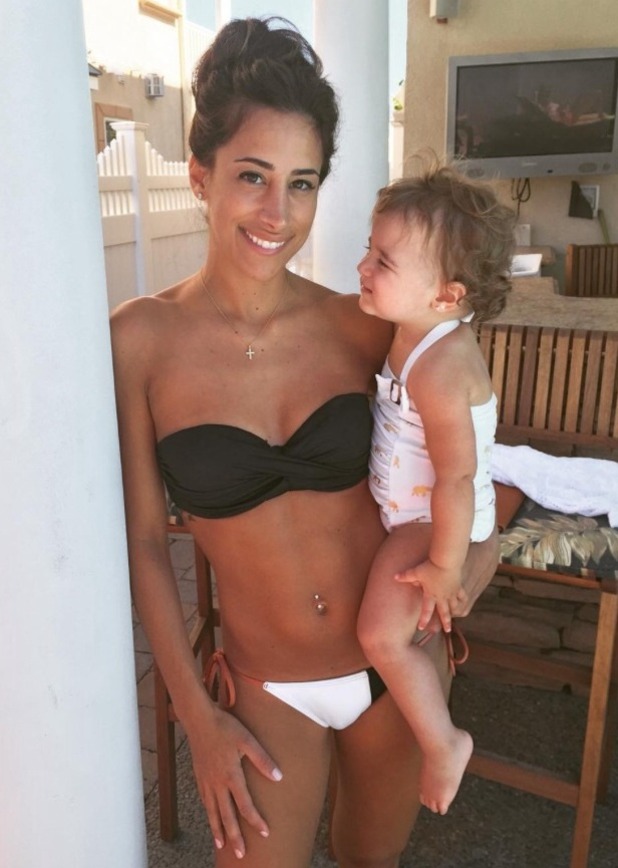 Like the Jonas', my hubby and I have booked a family holiday this week (our first) and are off to Majorca. But unlike Danielle, I shall be showing off my post-baby body in a pair of
very
high-waisted 50s-style bikini bottoms. It's all about flattening the flab and hiding the stretch marks.
As a result of booking our trip, I seem to have gone a bit bonkers buying 'holiday essentials'. I do
have a track record for going wild with baby clothes shopping,
and a sunshine break has given me a new excuse.
Much to my hubby's bemusement/horror, I've been ordering so much stuff for our daughter Molly that her Pink Lining
Little Lady suitcase
may actually make the plane tilt to one side.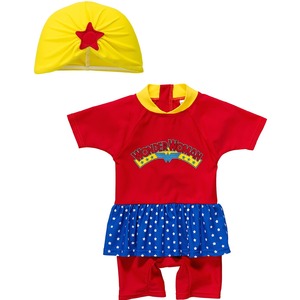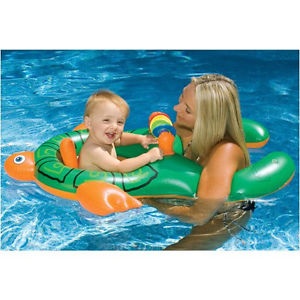 There's the baby sunnies to shield her precious peepers from the Majorcan rays, the little wetsuit waistcoat thingy to keep her from turning blue in the pool, a mini spade and rake for the beach and a baby rubber ring. Things have got so bad that I received an email from Amazon telling me my item had been dispatched - and I couldn't even remember what the item was #truestory.
Sadly, the husband has now put his foot down, meaning I haven't been able to buy the 'mum and me' pool inflatable and this A-mazing
Wonderwoman baby swimsuit
, complete with yellow turban swimming cap, from Simply Be.
And I'm yet to find out where I can buy a stomach like Danielle's.
Answers on a postcard, please!
Meanwhile, last week, I asked if
you're a fan of Katie Price, following her tell-all TV interview
on Channel 5. Good news for her, as 64 per cent of you have admitted you can't get enough of the Pricey! An unsure 20 per cent said they were on the fence while 16 per cent were quick to say KP is not their cup of tea.
This week, I want to know if you felt comfortable wearing a bikini after having a baby. Tell us below!
Did you feel comfortable wearing a bikini after having a baby? Answer in our poll!
Yes - I showed off my post-baby body loud and proud
33.33%
No - I'm a fan of the one-piece after childbirth...but props to those who do!
62.50%
I did...but had a sarong to hand!
4.17%