EastEnders' legend Kathy Beale has returned from the dead and she's set to rock Walford when she makes her permanent come back to the show later in September.
At a recent press event, actress
Gillian Taylforth
told us how she's very glad to be back, why Kathy's story is very plausible, and how her family – on-screen and off – have reacted to her shock return…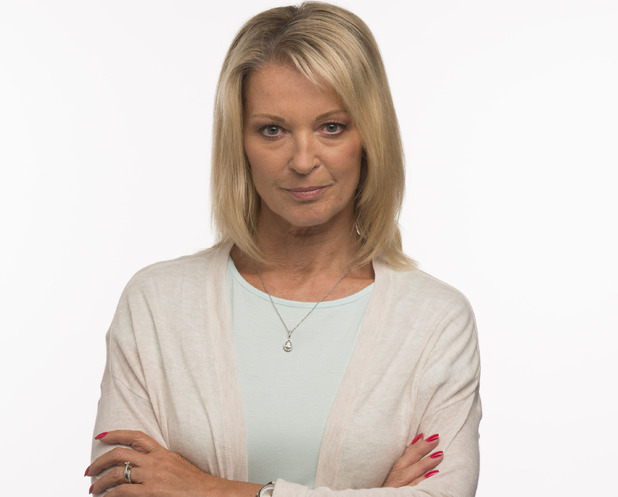 What did you think when you were first approached about coming back in a storyline that reveals Kathy faked her death in an insurance scam?
Well, the first thing I said was 'oh, that's happened before with the canoe man', so it is feasible. Dominic Treadwell-Collins (
EastEnders
' executive producer) and I actually agreed that to fetch Kathy back it had to be real, you don't just want me in the shower – nobody wants to see me in the shower, believe me! She's married to a man called Gavin now and it will soon become clear the way he manipulated and controlled her was the reason why she did it. It was really to protect her sons.
But how can Kathy ever begin to make it up to Ian and Ben?
I don't know how she's going to do it, but she's gonna have to find a way. As a mother myself, I can't even think about it. Just driving off, knowing that her son thinks she's going to come back, how do you ever do that to people? She has to explain so much to her boys, she really does. Hopefully, bit by bit, they'll find out why she's become the person she has, because of the manipulative person that Gavin is. Then they might start understanding that their Mum's being brainwashed. So I'm hoping they will forgive me.
And what's it been like for you back on set?
Quite weird actually, but it's wonderful. August was quite a hectic schedule for me – it was fantastic, but I think I cried most days! To be working back with Adam (Woodyatt, Ian) and Tish (Dean, Sharon) and Steve (McFadden, Phil) it's brilliant, it really is. And young Harry Reid who plays Ben, he's an amazing actor too.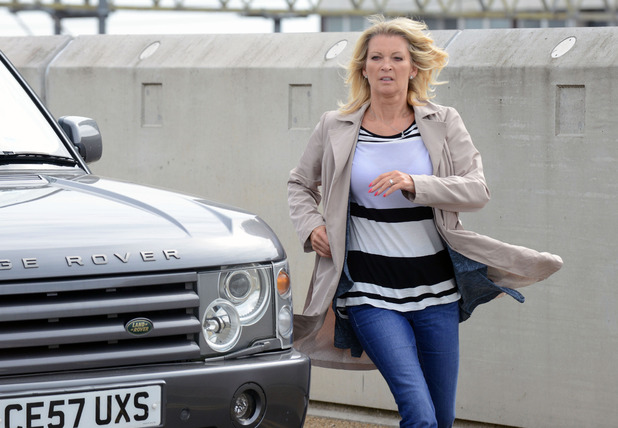 Was it nice to be reunited with Adam after all these years?
Fantastic! That's all I can say, it's absolutely wonderful to be working with him again. We have filmed Ian and Kathy's first meeting and it's very, very emotional. We just work well with one another and feed off each other – when my eyes go glazed he knows I've forgotten my lines and he says something for me, which is very handy, especially if you're doing a live episode!
How hard was it keeping the secret of your return back in the live episode in February?
It was awful! I share my life with my family all the time, so to keep this quiet was terrible. I had to tell my partner, David, because I was disappearing at 11 o'clock at night and he might have wondered where I was going! But my daughter and son, Jessie and Harry, I wasn't able to tell them, so I just tried to get them to watch the episode I was first in. I lied that Adam Woodyatt was gonna do a really funny scene live and they were the only other people in on the joke so they had to tune in. Then Jessie was at work and my son was playing football, so they both missed it! I got a text from them later saying 'Oh thanks for letting us know', but I did try to warn them!
Were you pleased by the response of the general public though?
I have to be honest with you I can't do that whole Twittery thing or Facebook. I can't do either of them. I'm a dinosaur! When my return first went out, I got something from one of the guys who played one of my sons on Hollyoaks – he texted me saying 'Mum, Twitter's gone into meltdown!' So I went 'Oh my god is that good?!' Fortunately it meant the fans are really enjoying it, so I'm pleased.